< PREV PAGE
NEXT PAGE >
XC90 AWD L6-2.9L Turbo VIN 91 B6294T (2004)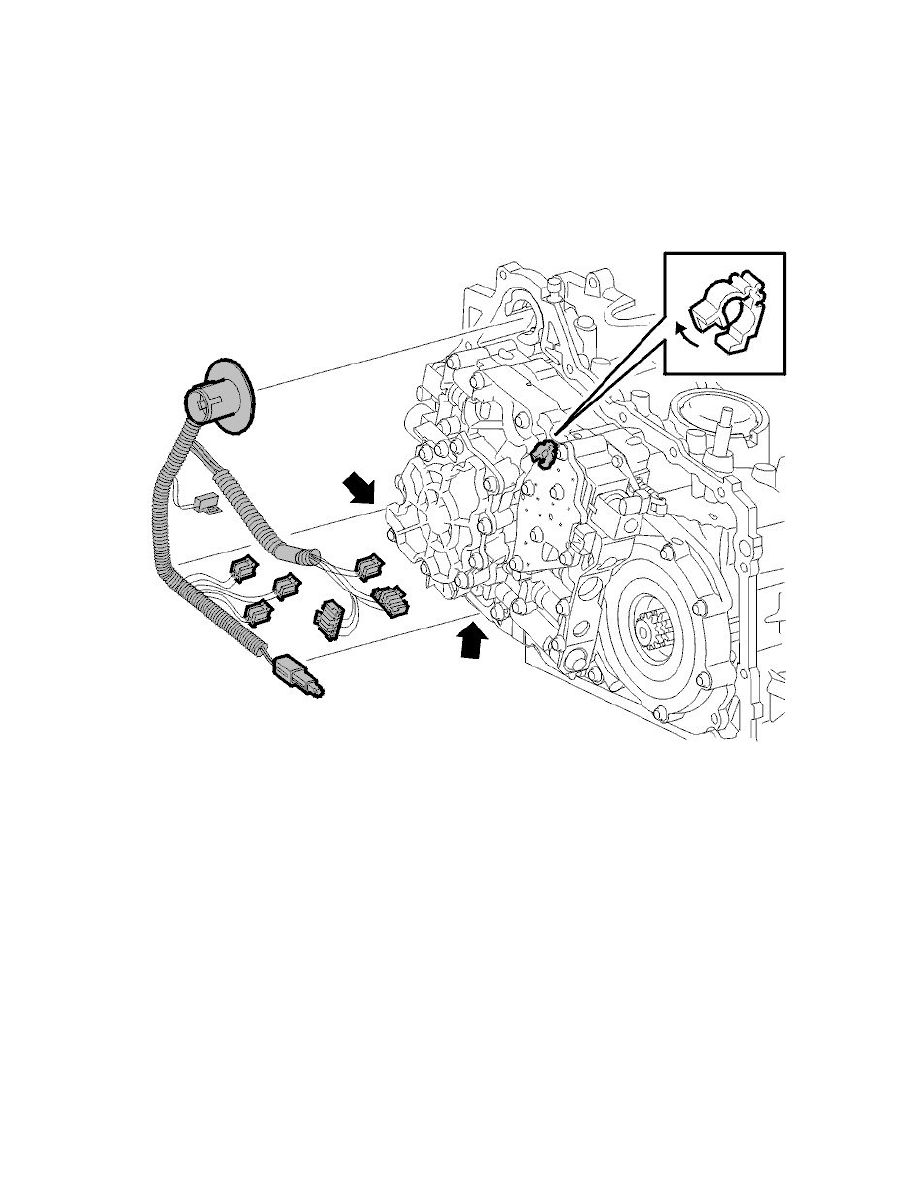 Transmission Temperature Sensor/Switch: Service and Repair
Temperature Sensor Fluid, Transaxle, (TFT)
Temperature sensor fluid, transaxle, (TFT)
Side cover, gearbox, removing
See Side cover transmission, removing See: Transmission and Drivetrain/Automatic Transmission/Transaxle/Service and Repair/Removal and
Replacement/Automatic Transmission Components/Side Cover Transmission, Removing.
Removing the cable harness
Remove:
-
the connectors. No marking is necessary. Each connector is designed for only one component
-
the cable harness from its clips and holder
-
the large connector. Bend it down slightly and pull it straight out.
Installing the cable harness
< PREV PAGE
NEXT PAGE >