< PREV PAGE
NEXT PAGE >
XC90 AWD L6-2.9L Turbo VIN 91 B6294T (2004)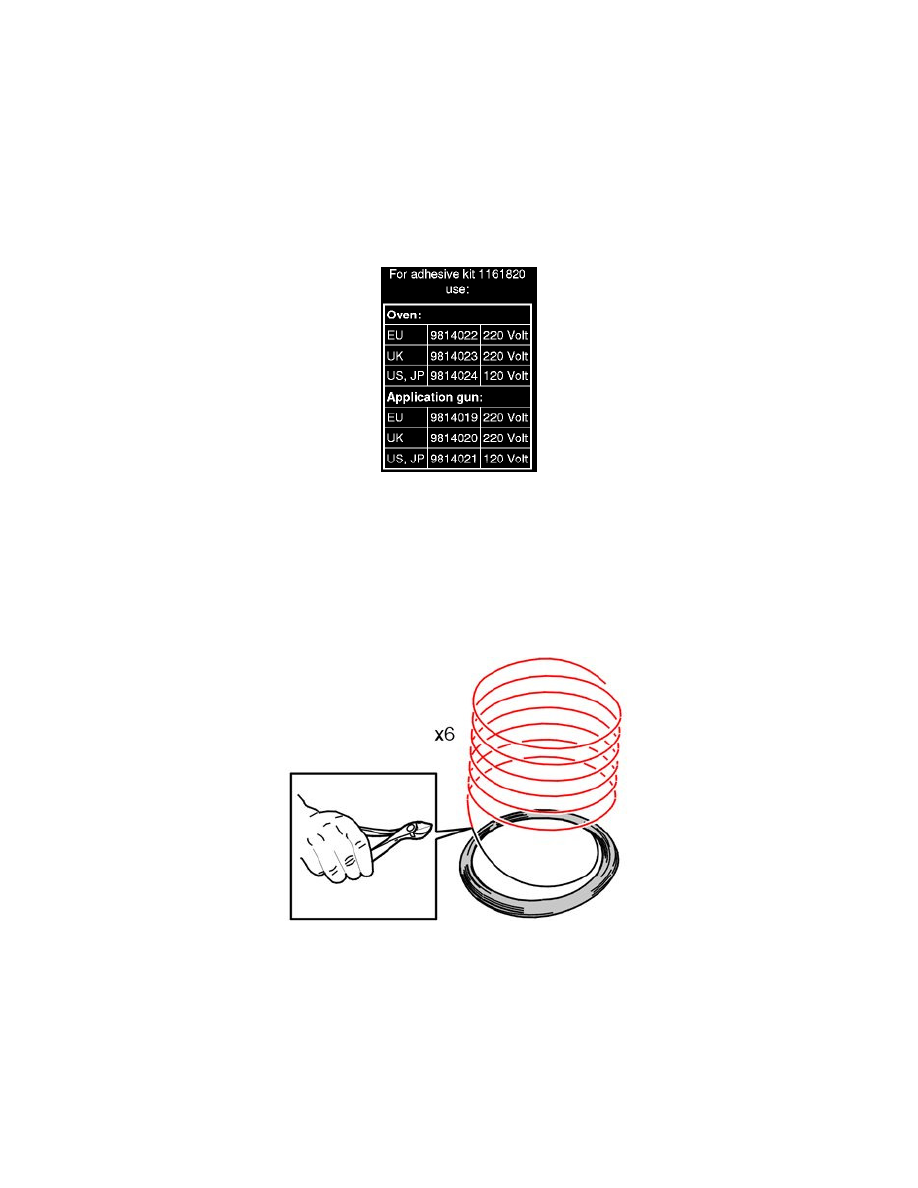 Windshield: Service and Repair
Windscreen, Replacing
Windscreen, replacing
Note! As the illustrations in this service information are used for different model years and/or models, some variation may occur. However, the
essential information in the illustrations is always correct.
Note! The procedure refers to two different Volvo adhesive kits. The products in the kits must not be mixed. For further information, see Volvo
Chemical catalogue.
Use special tools 951 2925 and 998 6030.
Removal
Preparatory work
Place the adhesive in the oven (applies when using adhesive kit 1161820).
Remove:
-
the plenum chamber cover. See Cowl, replacing See: Body and Frame/Cowl/Cowl Moulding / Trim/Service and Repair 
-
the rain sensor. See: Rain sensor See: Sensors and Switches/Sensors and Switches - Wiper and Washer Systems/Rain Sensor/Service and Repair 
-
the guide molding from the bottom edge.
< PREV PAGE
NEXT PAGE >