< PREV PAGE
NEXT PAGE >
XC90 AWD L6-3.2L VIN 98 B6324S (2007)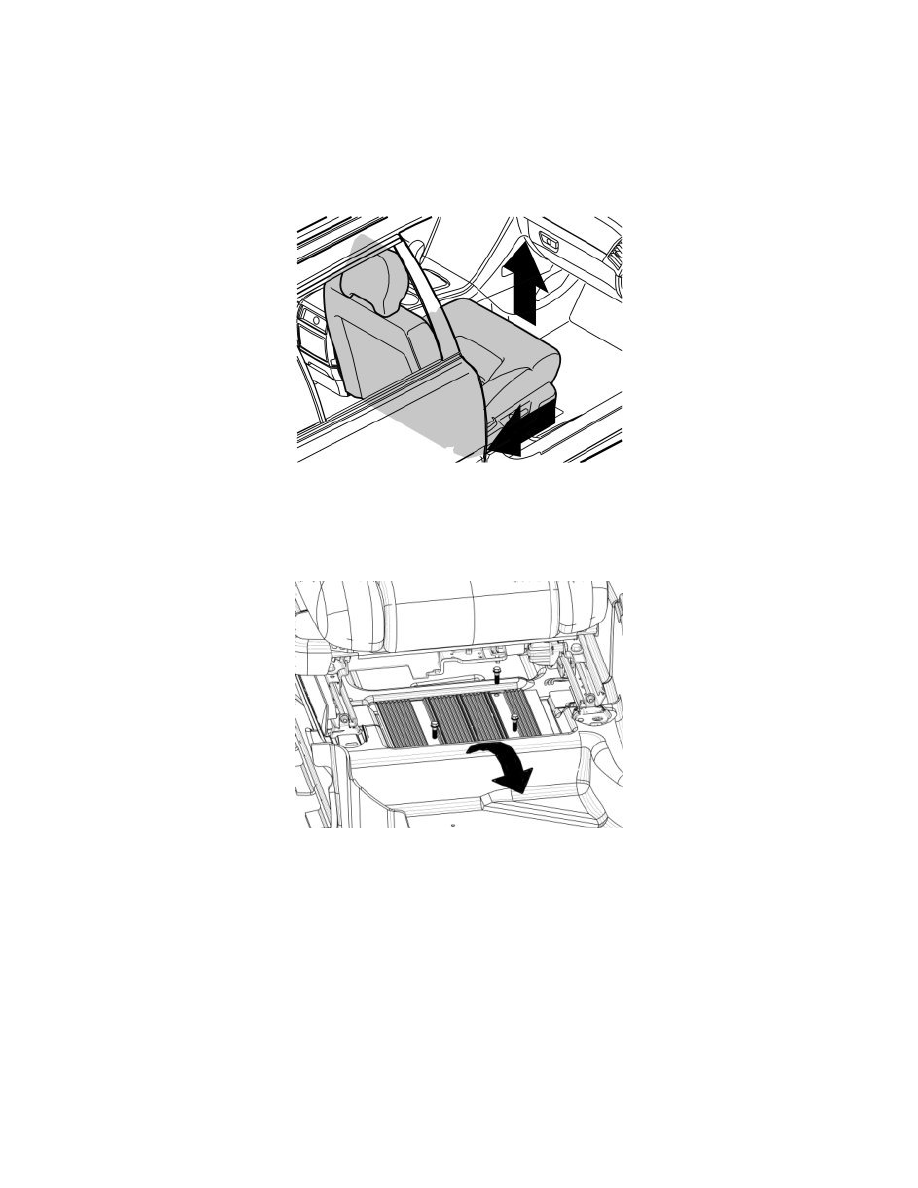 Communications Control Module: Service and Repair
Audio Module (AUD), Replacing
Audio module (AUD), replacing
Preparatory work
Note! As the illustrations in this service information are used for different model years and / or models, some variation may occur. However,
the essential information in the illustrations is always correct.
The audio module (AUD) is under the right front seat.
Move the right-hand front seat to its rearmost position.
Ignition off.
Removing the control module
Remove the screws.
Disconnect the connectors.
Installing the control module
< PREV PAGE
NEXT PAGE >