Infotainment Control Module (ICM), Replacing|Page 285 >
< Infotainment Control Module (ICM), Replacing|Page 283
XC90 AWD L6-3.2L VIN 98 B6324S (2007)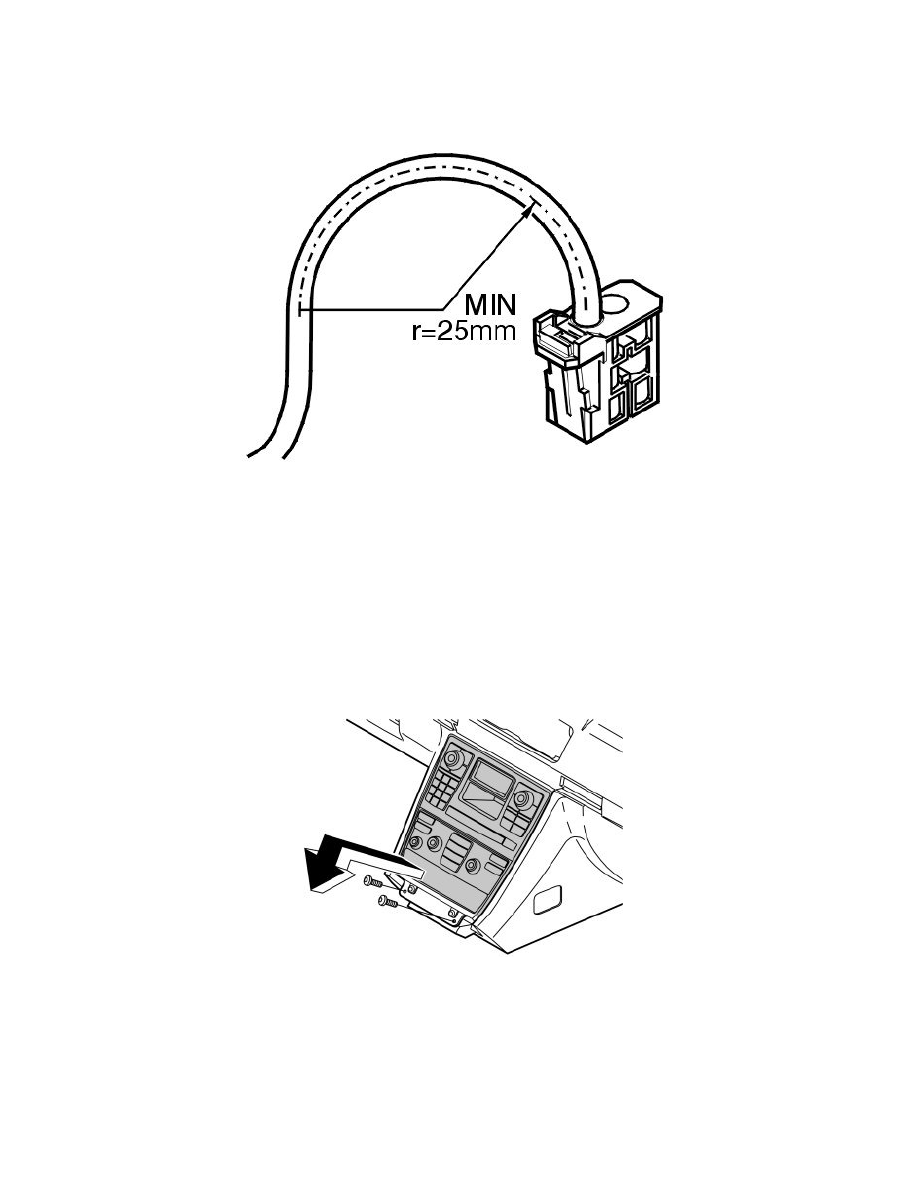 Press the infotainment unit into place on the bracket.
Install and tighten the screws.
Reconnect connectors.
Note! The connectors for the CD and MD-control modules are identical and can be switched.
Note! Check that there is no dirt in the optic connectors.
Note! The bend radius of the optic cables must not be less than 25mm.
Angle in the infotainment / dashboard environment panel and bracket.
Hint: Align the upper section, press upwards, angle in the lower section.
Install the screws in the lower section of the bracket and tighten.
Install the panel at the gear selector lever.
Note! After replacing the infotainment control module (ICM)/display, new software must be ordered and programmed.
Ordering software
Infotainment Control Module (ICM), Replacing|Page 285 >
< Infotainment Control Module (ICM), Replacing|Page 283