Subwoofer Module (SUB), Replacing|Page 606 >
< Subwoofer Module (SUB), Replacing|Page 604
XC90 AWD L6-3.2L VIN 98 B6324S (2007)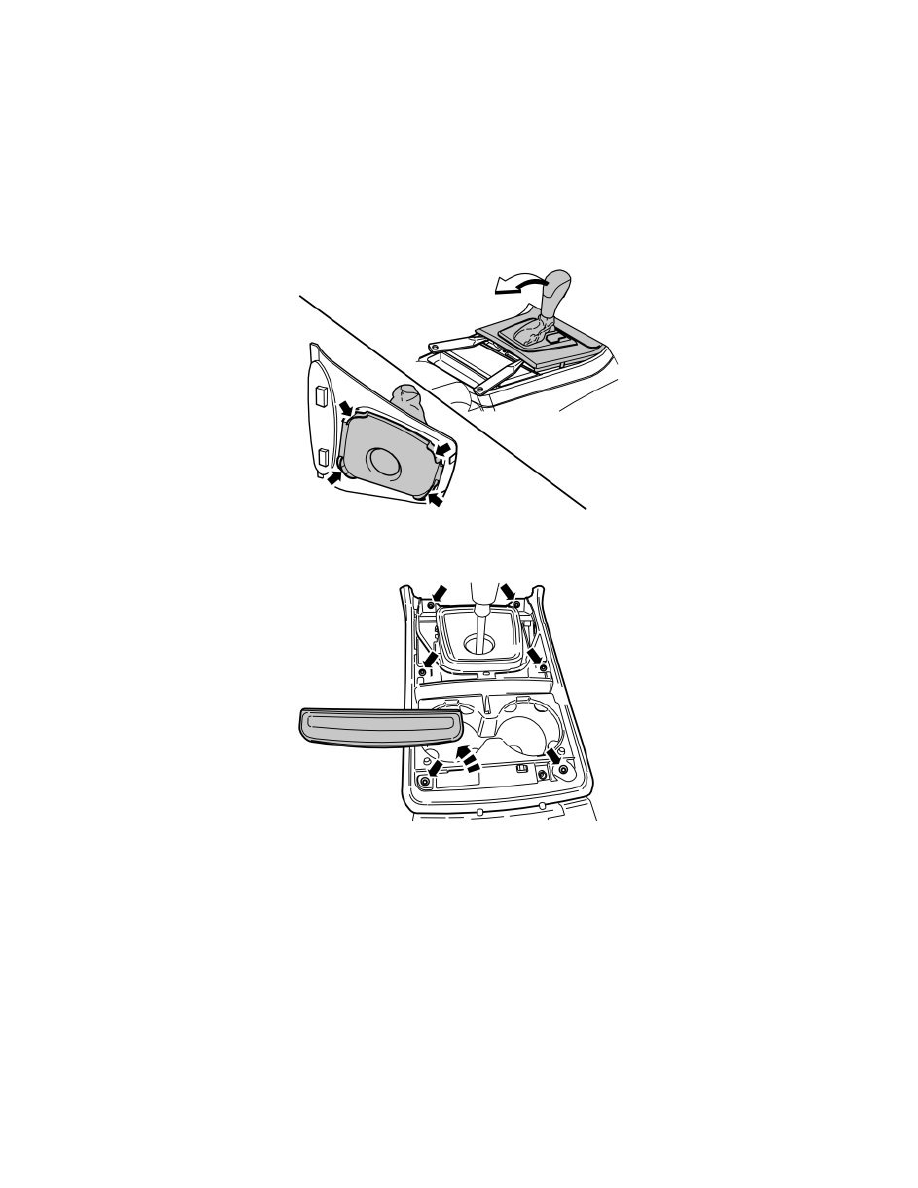 Signal Processing Module: Service and Repair
Control Module General Sound Player
Control module general sound player
Operation number: 39345-2
Note! Some variation in the illustrations may occur, but the essential information is always correct.
Removal and Installation
Preparatory work
Move the gear selector to its rearmost position.
Detach the panel at the gear selector lever as illustrated and move it to one side.
Remove:
-
the rear cover
-
the bolts, x6
-
the top of the tunnel compartment.
Subwoofer Module (SUB), Replacing|Page 606 >
< Subwoofer Module (SUB), Replacing|Page 604