< PREV PAGE
NEXT PAGE >
XC90 AWD L6-3.2L VIN 98 B6324S (2007)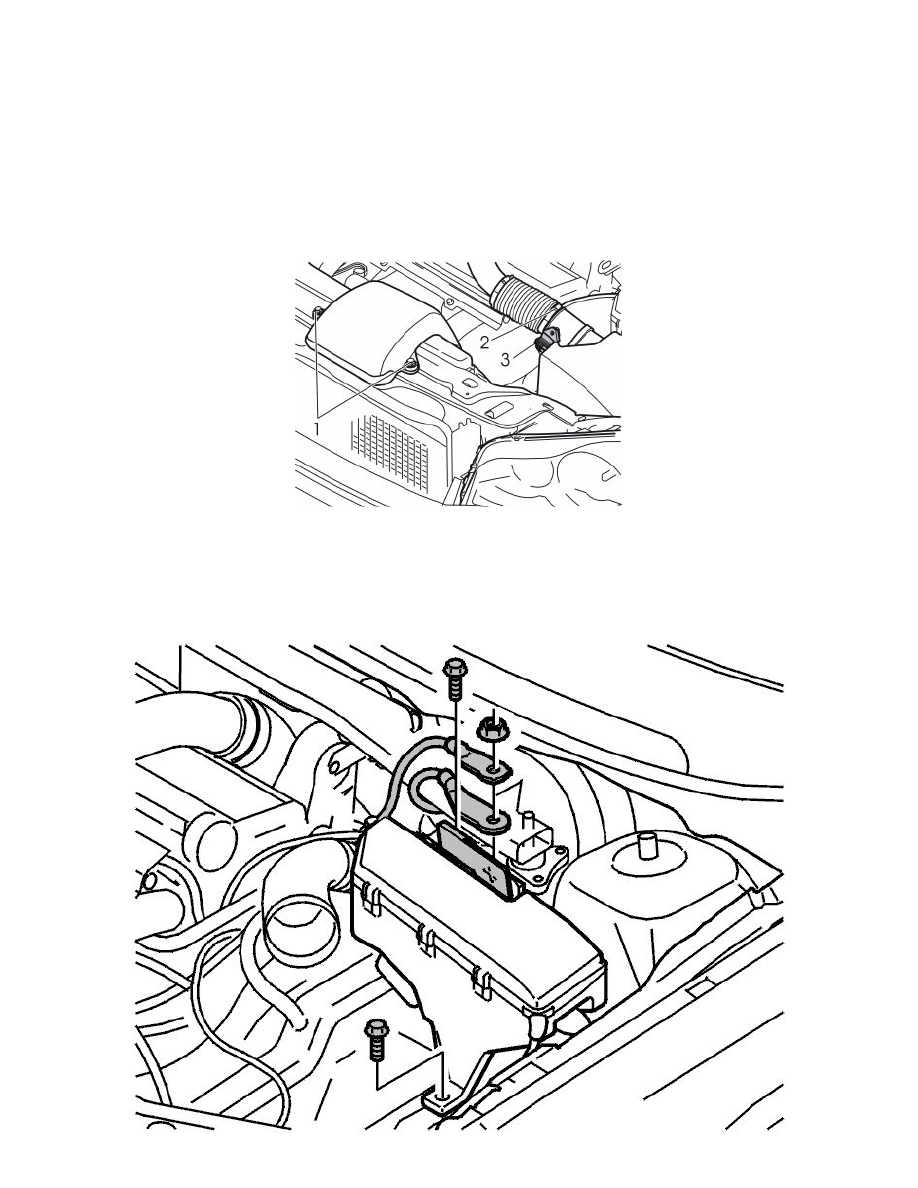 Electronic Brake Control Module: Service and Repair
Brake control module (BCM), replacing
Note! As the illustrations in this service information are used for different model years and / or models, some variation may occur. However,
the essential information in the illustrations is always correct.
Preparation
Remove the battery lead. See Battery, disconnecting See: Starting and Charging/Battery/Service and Repair/Procedures/Battery, Disconnecting.
Removing the air cleaner (ACL) housing
Remove the screws (1) for the intake manifold.
Disconnect the hose clamp (2) for the air hose.
Remove the connector (3) from the mass air flow (MAF) sensor.
Remove the air cleaner (ACL) housing from its mountings. Pull it straight up.
Removing the integrated relay / fusebox
< PREV PAGE
NEXT PAGE >