< PREV PAGE
NEXT PAGE >
XC90 AWD L6-3.2L VIN 98 B6324S (2007)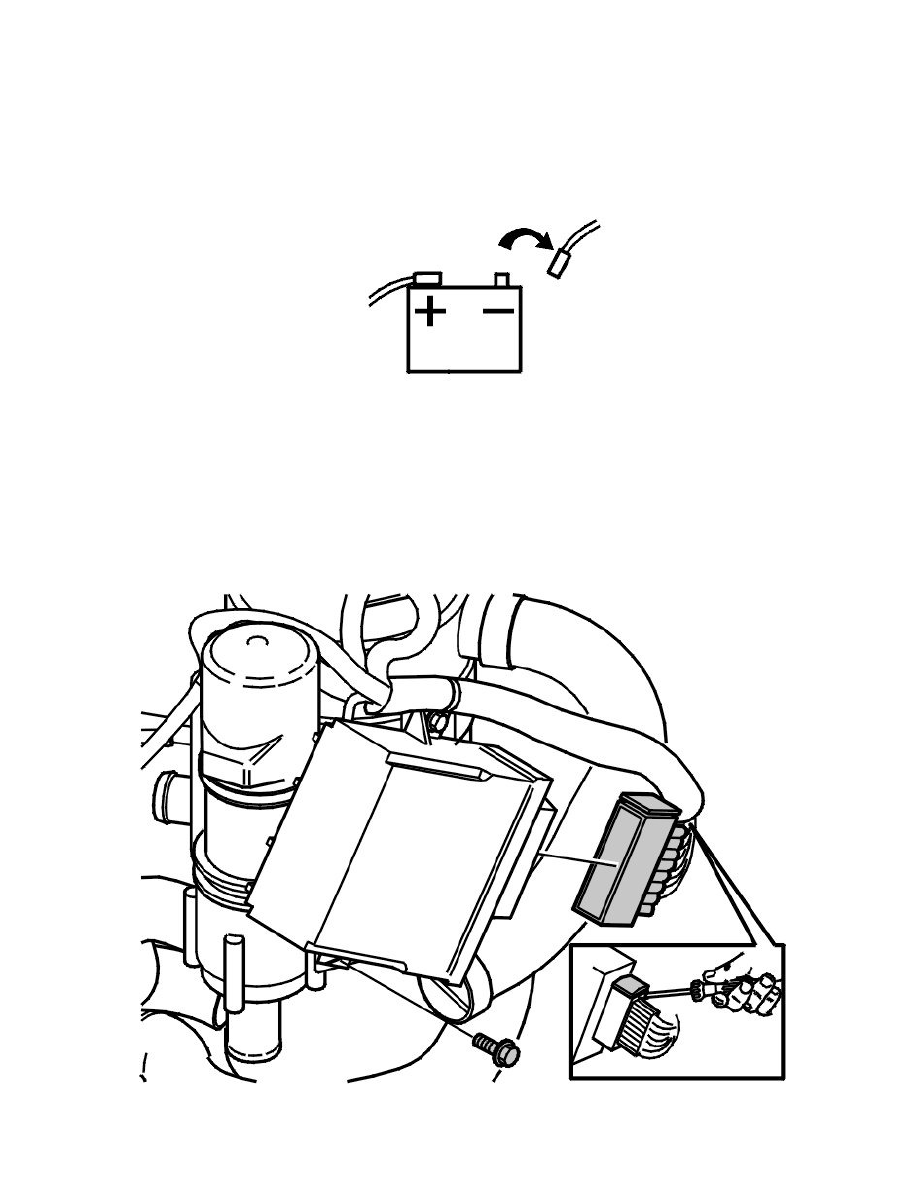 Auxiliary Cabin Heater Control Module: Service and Repair
Control module engine coolant heater, replacing
As the illustrations in this service information are used for different model years and/or models, some variation may occur. However, the essential
information in the illustrations is always correct.
Preparations
Remove the battery lead. See Battery, disconnecting See: Starting and Charging/Battery/Service and Repair/Procedures/Battery, Disconnecting.
Remove the bumper cover. See Casing bumper front, replacing See: Body and Frame/Bumper/Front Bumper/Front Bumper Cover / Fascia/Service and
Repair.
Removing the control module for the engine coolant heater
Points to observe when replacing the control module:
-
If moving a control module from one car to another, remember to note any diagnostic trouble code (DTC)(s) and operating times before removing
the control module from the car
-
Always check that the terminals or pins in the control module connectors are not bent or damaged. This may have been the cause of the fault.
Cut off the tie strap holding the cable section to the control module.
Remove the control module. Remove the 2 nuts.
< PREV PAGE
NEXT PAGE >