< PREV PAGE
NEXT PAGE >
XC90 AWD L6-3.2L VIN 98 B6324S (2007)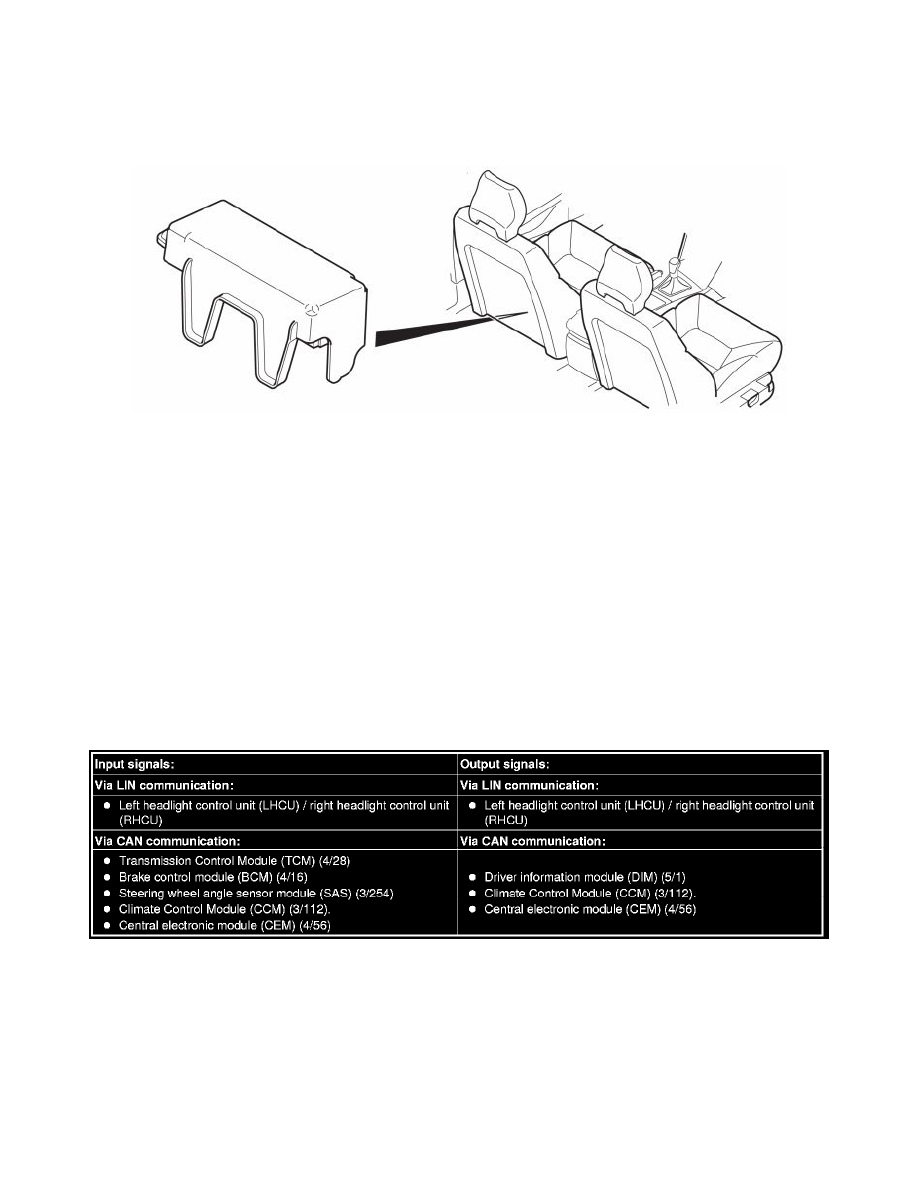 Headlamp Control Module: Description and Operation
System Overview
System overview
control module
The most important task of the headlight control module (HCM) is handling the active headlight function.
The control module is mounted beneath the driver's seat. The entire control module is removed from the vehicle upon replacement.
The headlight control module (HCM) communicates both with directly connected components, and with other control modules via CAN communication.
The control module checks activations and input and output signals using an integrated diagnostic system A diagnostic trouble code is generated if the
control module detects a fault. In certain cases the control module replaces the faulty signal with a substitute value.
Any diagnostic trouble codes are stored in the relevant control module memory. The data can be read off using a diagnostic tool.
If the control module detects a fault, a diagnostic trouble code is registered in the control module's internal memory. At the same time, a number of
values that were frozen when the fault occurred are store. Depending on the severity of the fault, some functions will be fully or partially disabled. A
warning or information text will appear in the driver information module (DIM) display. In addition, the LED in the active headlight button will flash.
Diagnostic trouble codes and frozen values (detailed diagnostic trouble code information) can be read with a diagnostic tool via the data link connector
in the vehicle.
In order to check whether the headlight control module (HCM) is supplied power and is grounded, the ignition switch can be set to position II.
For further information, also see Signal specifications.
Signals
The table below summarizes the input signals to and output signals from the headlight control module (HCM). The signal types are divided into LIN
communication and CAN communication. The illustration below displays the same information with the Volvo component designations.
< PREV PAGE
NEXT PAGE >