Diagram Information and Instructions|Page 1335 >
< Diagram Information and Instructions|Page 1333
XC90 AWD L6-3.2L VIN 98 B6324S (2007)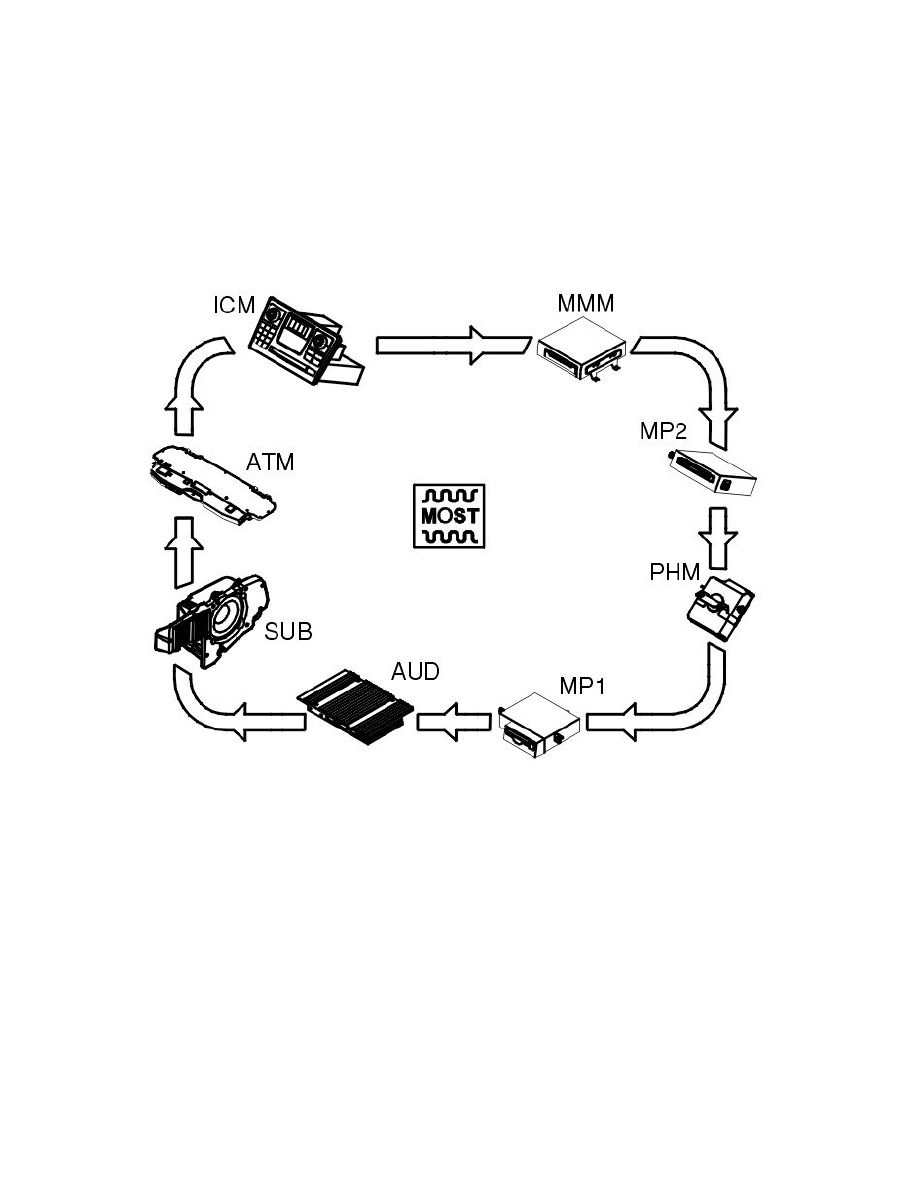 Relay Box: Diagnostic Aids
Fiber Optic Cable Harness, Repairing
Fiber optic cable harness, repairing
Removal and Installation
Note! As the illustrations in this service information are used for different model years and/or models, some variation may occur. However, the
essential information in the illustrations is always correct.
General
The components in the infotainment system are part of an optical network, known as the MOST bus. (Media Oriented System Transportation). The
network consists of fiber optics (POF = Polymer Optical Fibers), special connectors for fiber optics and MOST nodes, i.e. control modules which are
connected to the MOST bus.
Data is transmitted via the fiber optics, for example music, in the form of light signals. The MOST bus is a ring which must be unbroken for it to work.
None of the infotainment system will work if an optical fiber breaks or if a connector is disconnected. The ends of the fibers must also be clean to allow
the light to pass.
Diagram Information and Instructions|Page 1335 >
< Diagram Information and Instructions|Page 1333