< PREV PAGE
NEXT PAGE >
XC90 AWD L6-3.2L VIN 98 B6324S (2007)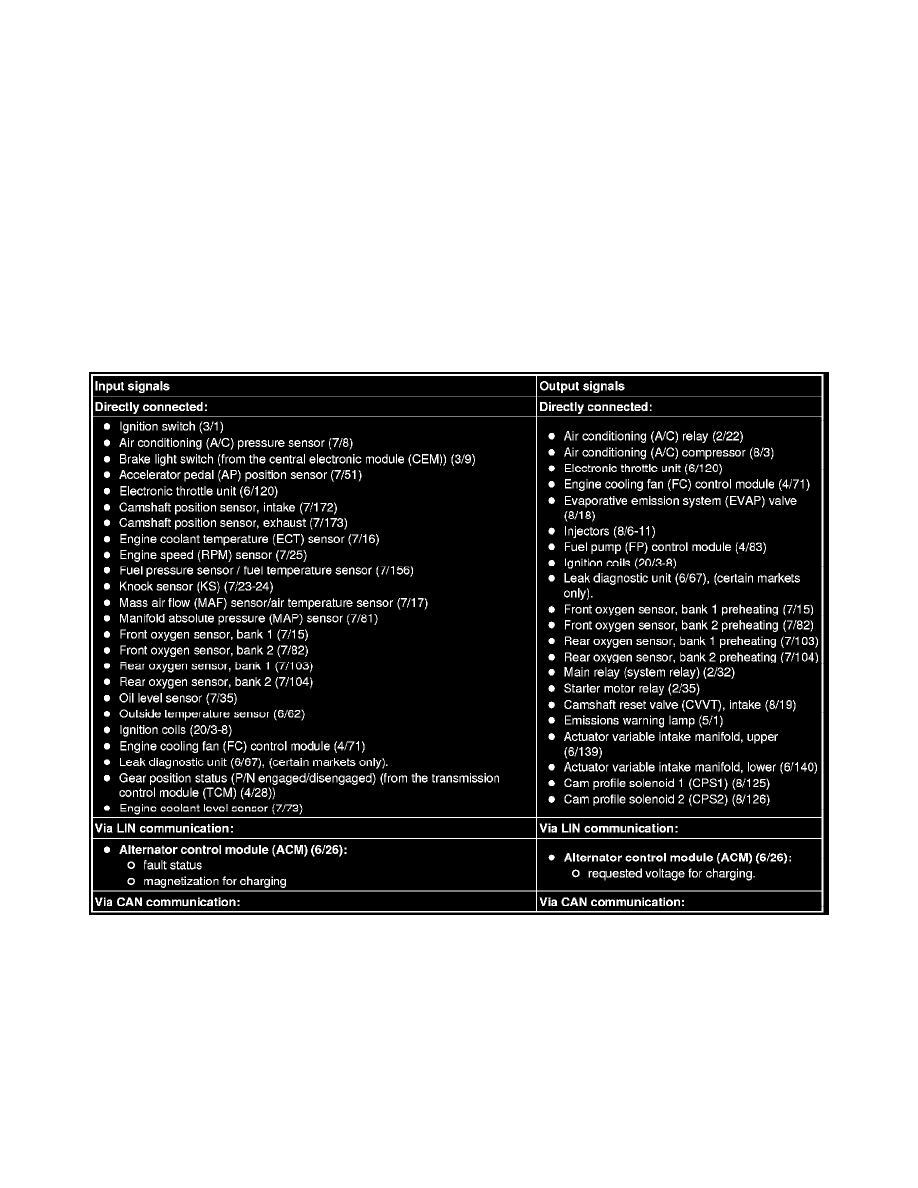 Mathematical calculations and signals from certain components are used to calculate the substitute values. Other substitute values are fixed, predefined
values in the engine control module (ECM).
The substitute value allows the vehicle to be driven and for the emissions to be kept at a reasonable level even though vital functions or components are
malfunctioning.
Functions which may be limited are for example:
-
camshaft control (CVVT)
-
fuel trim
-
throttle angle
-
fuel pressure regulation.
The substitute values are used and functions restricted so that the system is still able to work whilst protecting components that are required for safety
reasons (for example the throttle angle).
Any diagnostic trouble codes (DTCs) are stored in the internal memory of the engine control module (ECM). The information can be read off via the
data link connector (DLC) in the vehicle.
Signals
The table below summarizes the input signals to and output signals from the Engine Control Module (ECM). The signal types are divided into directly
connected signals, LIN and CAN communication. The illustration below gives the same information as the Volvo component designations.
< PREV PAGE
NEXT PAGE >