< PREV PAGE
NEXT PAGE >
XC90 AWD L6-3.2L VIN 98 B6324S (2007)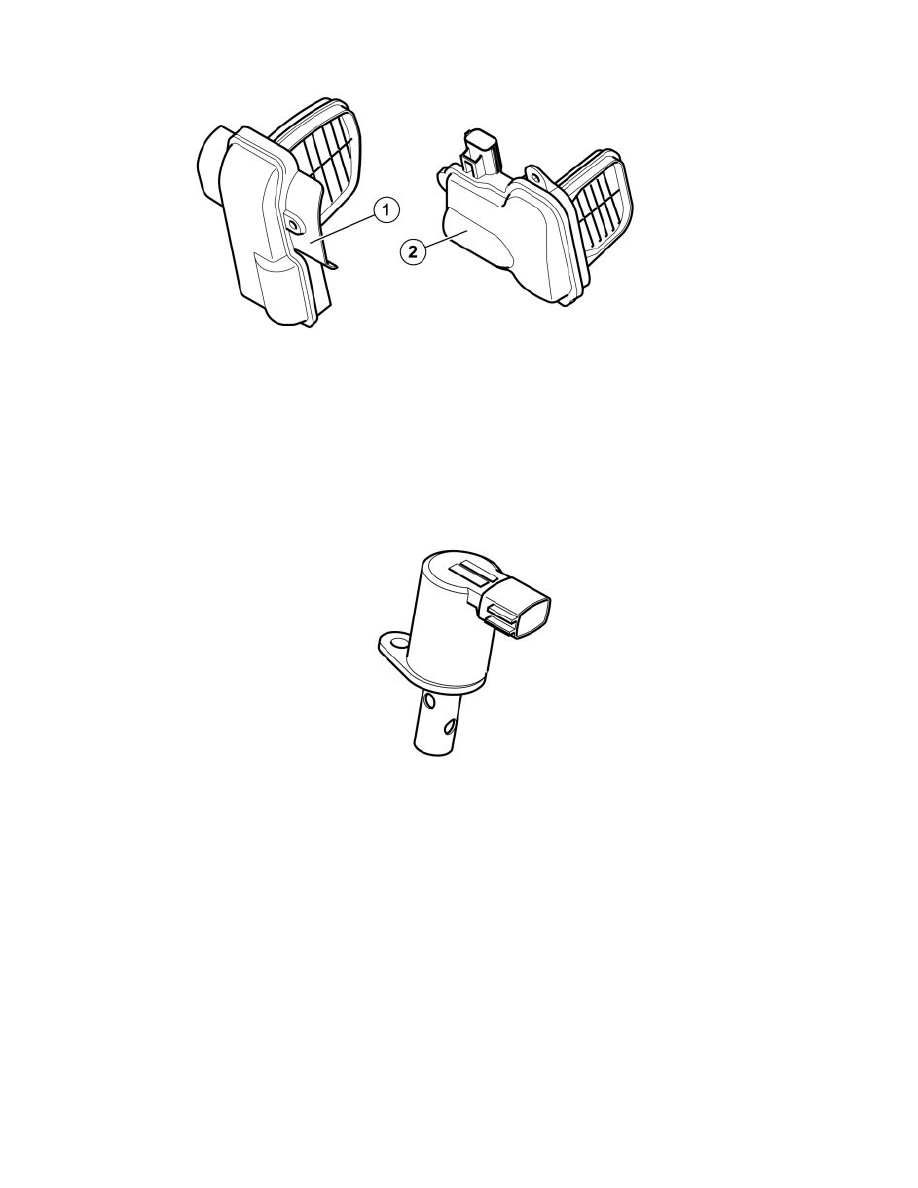 Actuator variable intake manifold
1. Primary actuator with throttle (upper)
2. Secondary actuator with throttle (lower)
The function of the actuators is to vary the length of the intake manifold, via throttles installed in the intake manifold.
The actuators are supplied with voltage from the system relay via fuse and ground (control) internally in the engine control module (ECM).
See also Function, B6324S See: Powertrain Management/Computers and Control Systems/Description and Operation/Engine Control Module
(ECM)/Function 
The actuators for variable intake can be diagnosed by the engine control module (ECM).
The actuators are bolted directly to the intake manifold.
Cam profile solenoid (CPS)
The function of the solenoid is to control (trigger) oil pressure to the hydraulic valve depressors.
The solenoid is supplied with voltage from the system relay via fuse and ground (control) internally in the engine control module (ECM).
The system has two solenoids that each supplies a number of cylinders.
The solenoids are located on each side of the engine between the camshafts.
The solenoids can be diagnosed by the Engine control module (ECM).
See also Function, B6324S See: Powertrain Management/Computers and Control Systems/Description and Operation/Engine Control Module
(ECM)/Function 
Emissions warning lamp
< PREV PAGE
NEXT PAGE >