< PREV PAGE
NEXT PAGE >
XC90 AWD L6-3.2L VIN 98 B6324S (2007)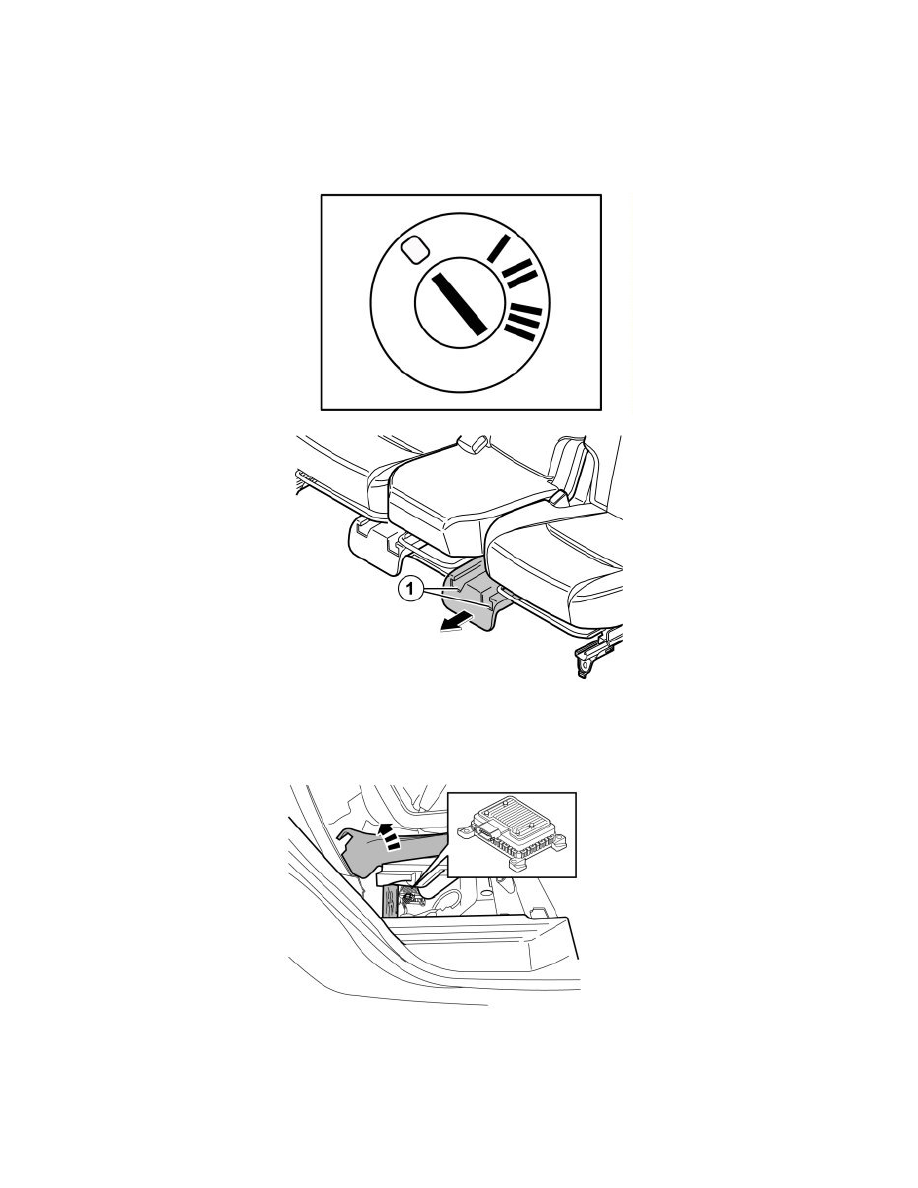 Fuel Pump Control Unit: Service and Repair
Control module fuel pump (FP), replacing
Note! The illustrations in this service information are used for different model years and/or models. Some variation may occur. However, the
essential information in the illustrations is always correct.
Removal
Remove:
-
the covers over the seat rails
-
screws, 4 pcs.
Lift out the seat on the right-hand side.
Fold up the carpet. Detach the sill trim panel slightly.
Carefully lift up the insulation block and place a block under the insulation block to access the module.
Disconnect the connector and remove the old module from the Velcro.
Remove the block and fold the carpet back. Press the sill trim panel into place.
Installation
< PREV PAGE
NEXT PAGE >