< PREV PAGE
NEXT PAGE >
XC90 AWD L6-3.2L VIN 98 B6324S (2007)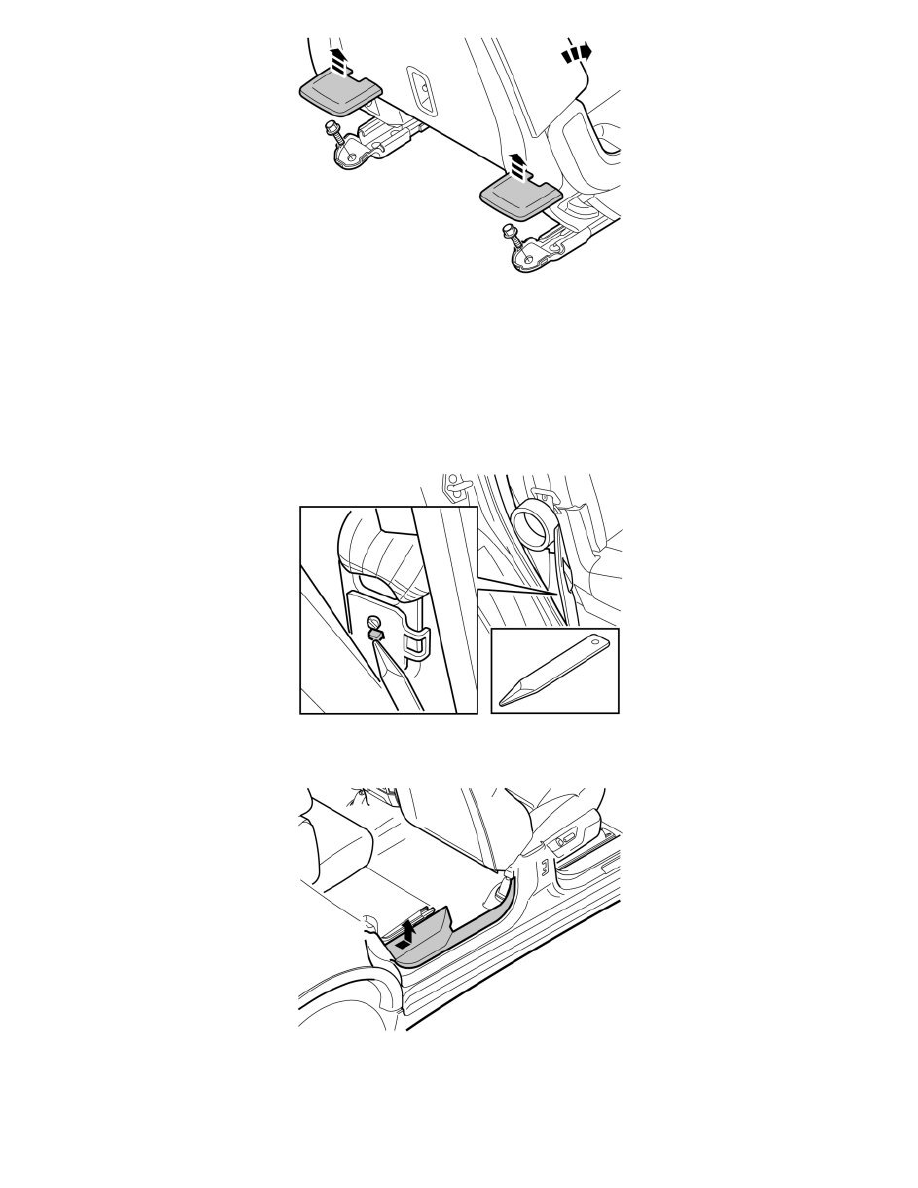 -
Fold the backrest forward and push the seat as far forward as possible. On cars with two rows of seats the seat cannot be pushed forward.
-
Remove both rear panels (1) by pulling them straight up.
-
Remove the screws.
-
Lift out the seat.
Part 2
Parking assistance, front
Caution! Exercise care when doing this so that the trim or door panels are not damaged.
-
Loosen the upper part of the sill moulding on the rear edge and loosen the seat belt from the end fitting. The belt is loosened by carefully pressing
with a weatherstrip tool on the lock lug so that the seat belt releases from the end fitting.
-
Pull the sill moulding upwards until the 3 clips release.
-
Angle the sill moulding out from the B-post panel.
< PREV PAGE
NEXT PAGE >