< PREV PAGE
NEXT PAGE >
XC90 AWD L6-3.2L VIN 98 B6324S (2007)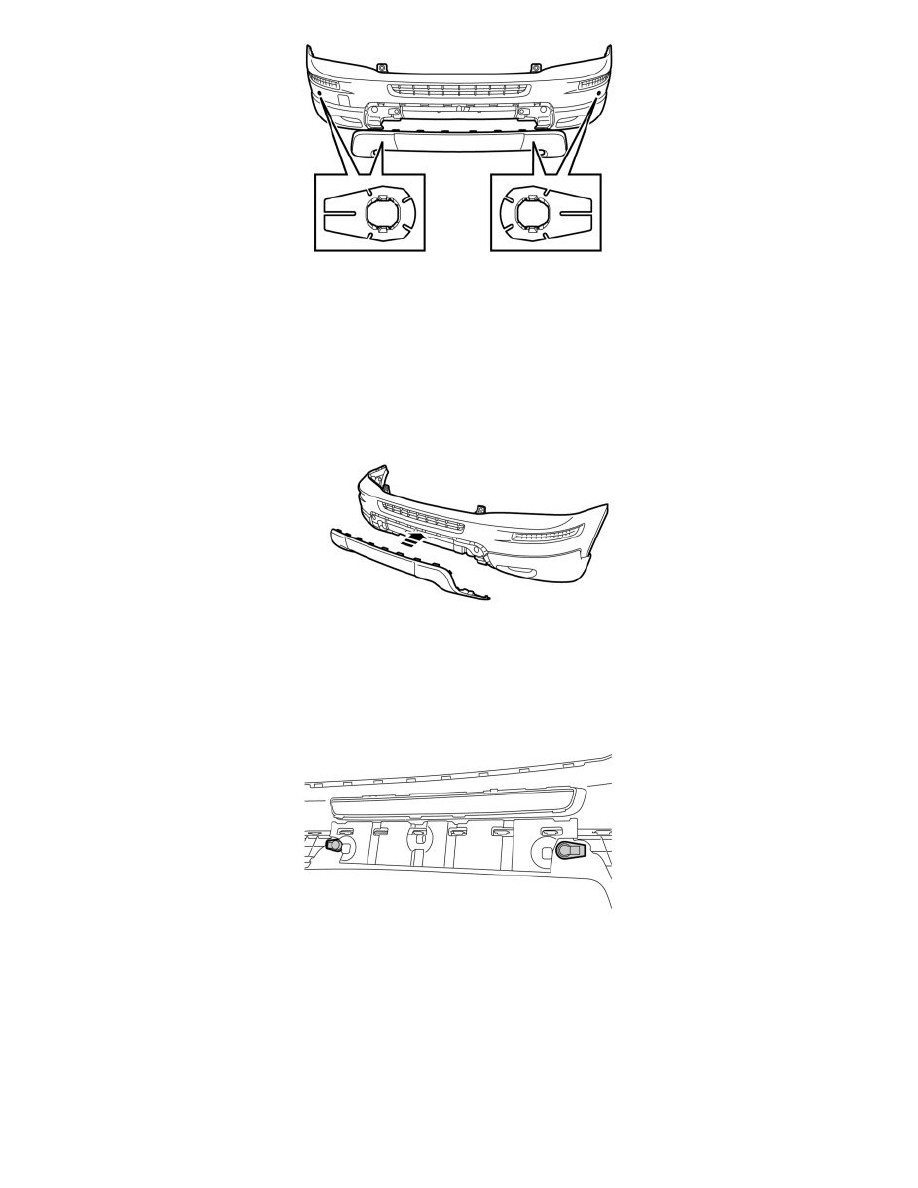 -
Press in the holder in the bumper casing.
Note! The holders shall be installed facing in the direction as shown in the figure. The holders must be installed horizontally and in line
with the bumper casing.
-
Repeat the steps 47-48 for the other holders.
-
Reinstall the trim panel.
-
Loosen the plastic foam support from the bumper casing's inner casing and place it in the outer casing.
< PREV PAGE
NEXT PAGE >