< PREV PAGE
NEXT PAGE >
XC90 AWD L6-3.2L VIN 98 B6324S (2007)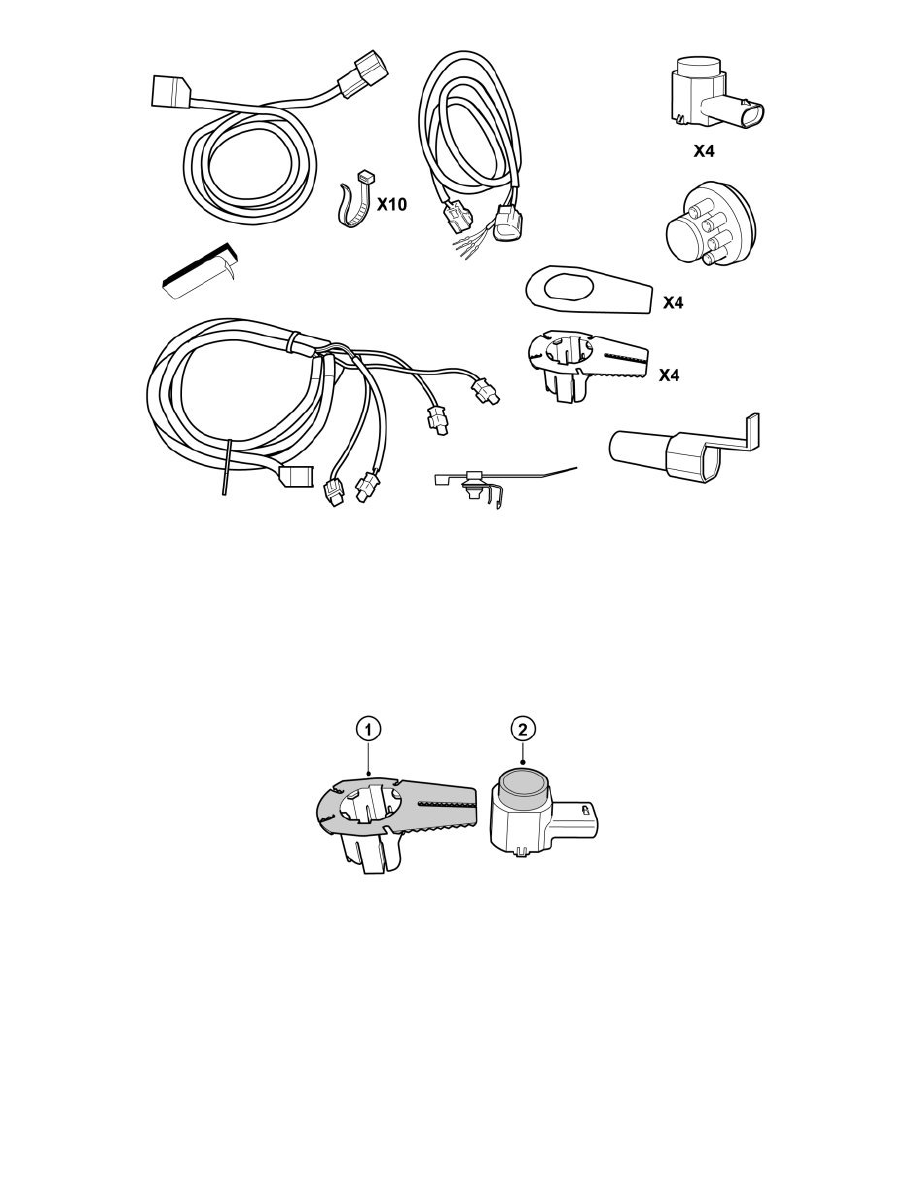 INTRODUCTION
-
NOTE! Read through the whole installation instruction before starting the work. 
-
The illustrations display the procedure in order of operation. The order of operation is repeated in the text section.
Parking assistance, front
Note! During installation the car and parts must maintain a temperature of at least +20° C (68° F).
-
Get out 4 sensors and 4 holders from the kit.
-
Clean the surfaces (1) on the holders and surfaces (2) on the sensors with a cleaning cloth part no. 9192678.
-
Allow to dry.
-
Apply a thin and even layer of activatorpart no. 8637076, on the cleaned surfaces and let dry for at least 10 min.
< PREV PAGE
NEXT PAGE >