< PREV PAGE
NEXT PAGE >
XC90 AWD L6-3.2L VIN 98 B6324S (2007)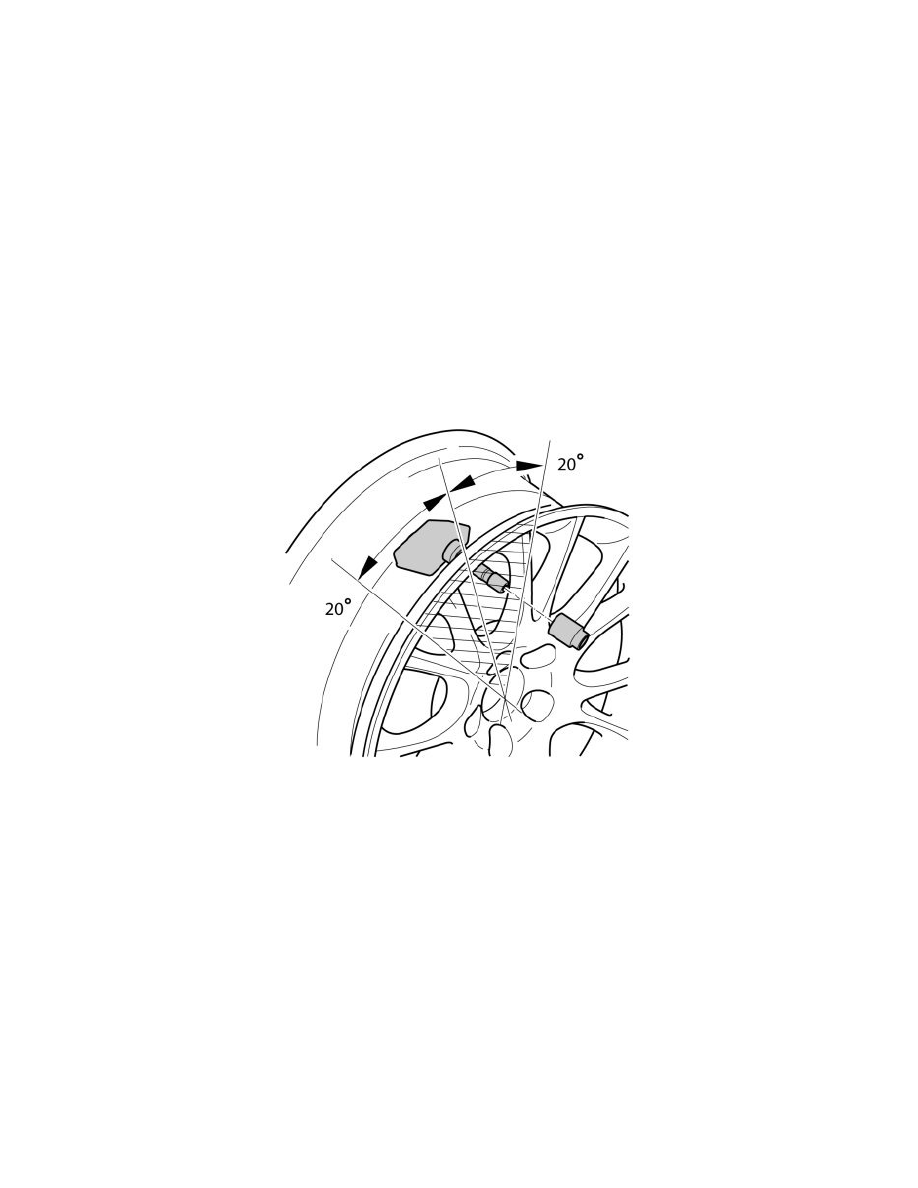 Tire Pressure Sensor: Service and Repair
Tire pressure sensor, replacement
Note! The illustrations in this service information are used for different model years and/or models. Some variation may occur. However, the
essential information in the illustrations is always correct.
Preparatory work
Remove: 
-
the wheel
-
the tire from the rim.
Caution! Do not use tools within the marked area.
Caution! Always start outside the marked area and continue in the direction from the valve.
Caution! Release the tire bead from the wheel rim diagonally opposite to the valve.
Removal
Removing the sensor
Remove: 
-
the nut
-
the sensor.
Installation
Note! For tightening torques, see Specifications See: Specifications/Mechanical Specifications/Suspension/System Specifications.
Installing the sensor
< PREV PAGE
NEXT PAGE >