< PREV PAGE
NEXT PAGE >
XC90 AWD L6-3.2L VIN 98 B6324S (2007)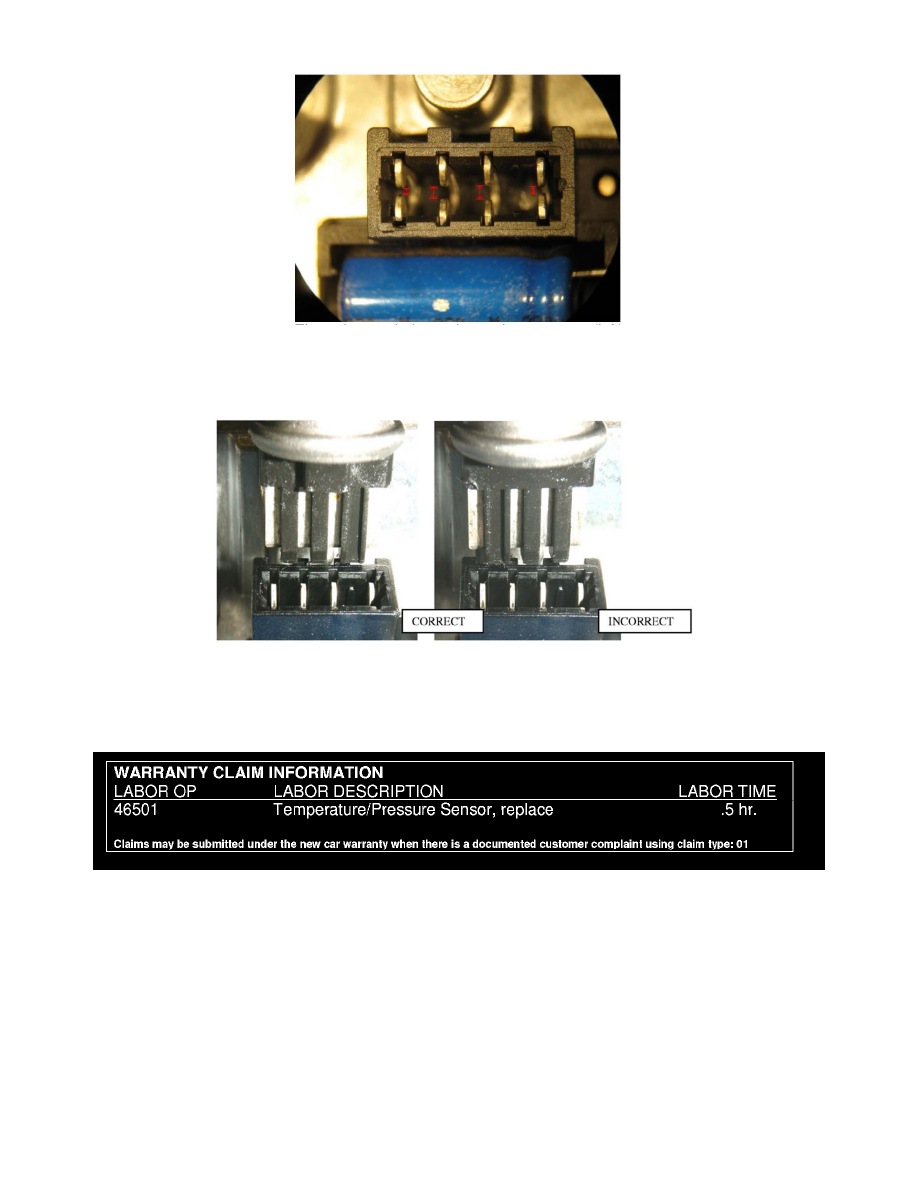 approximate dimensions of the sensor connector and the female terminals in the DEM.
See the photo of a sample DEM that had an incorrectly installed
Temperature/Pressure sensor. The center two female terminals are now spread apart due to the incorrect installation and the sensor will not make
constant electrical contact with the DEM.
The photo's show the correct and incorrect orientation of the
Temperature/Pressure sensor in the DEM connector.
The fault tracing and parts catalog information in VIDA are currently being updated to include this information.
WARRANTY CLAIM INFORMATION
< PREV PAGE
NEXT PAGE >