< PREV PAGE
NEXT PAGE >
XC90 AWD V8-4.4L VIN 85 B8444S (2005)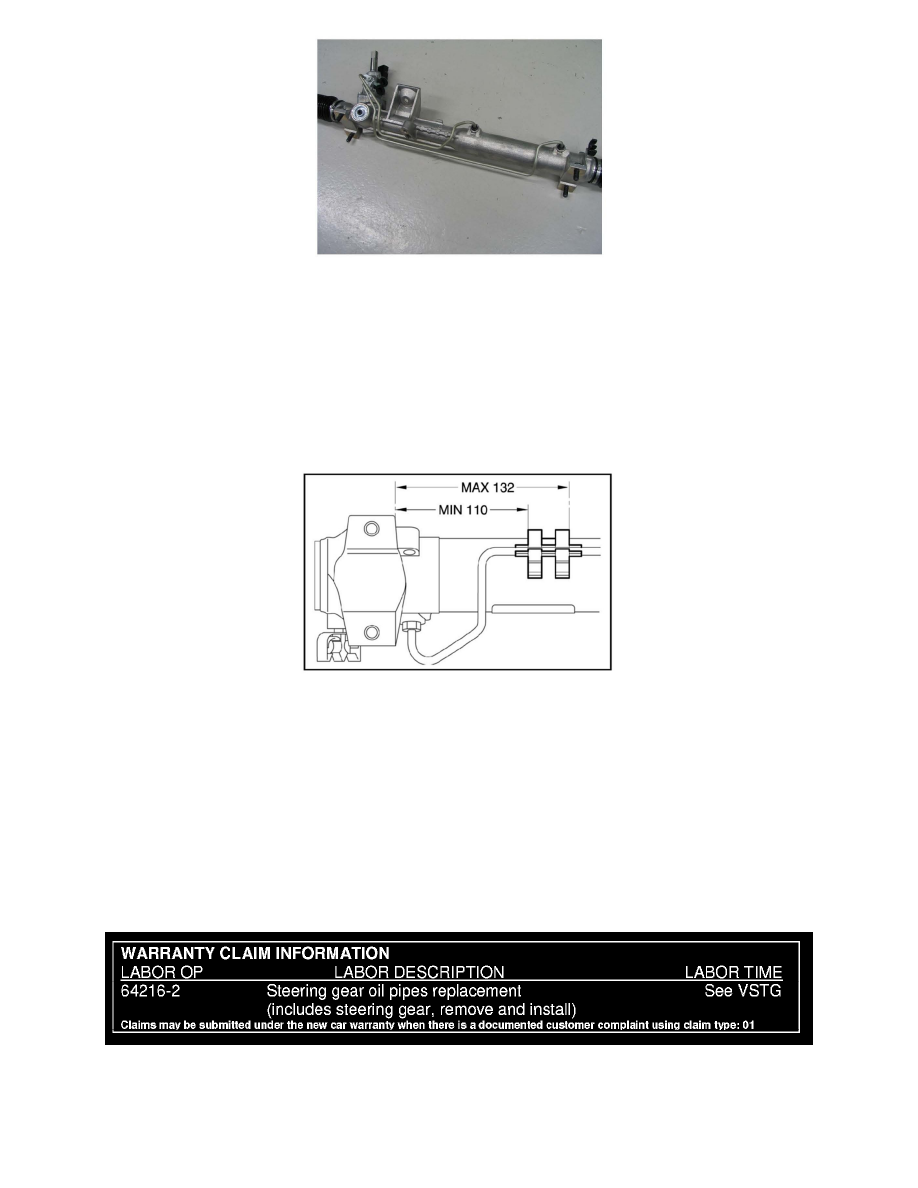 Carefully install the new pipes with the sealing rings to the steering gear.
Note!
Use a new screw for the pipe's holder.
Tighten the pipe nuts to 7 Nm (5.2 ft. lbs. or 62 in. lbs.) and the holder screw to 12 Nm (8.9 ft. lbs. or 106.2 in. lbs).
Install the protective panel over the pipes.
Install the support clip for the oil pipe
A support must be positioned on the longer of the two oil pipes as illustrated.
MAX 132 mm (5.2")
MIN 110 mm (4.3")
Note! 
Only one support must be used, the illustrations show the support in its relevant outer positions.
Install the steering gear
Install the steering gear in reverse order.
Note! 
Checking and adjusting Toe-in must not be carried out since no adjustable joints have been loosened.
WARRANTY CLAIM INFORMATION
< PREV PAGE
NEXT PAGE >