< PREV PAGE
NEXT PAGE >
XC90 AWD V8-4.4L VIN 85 B8444S (2005)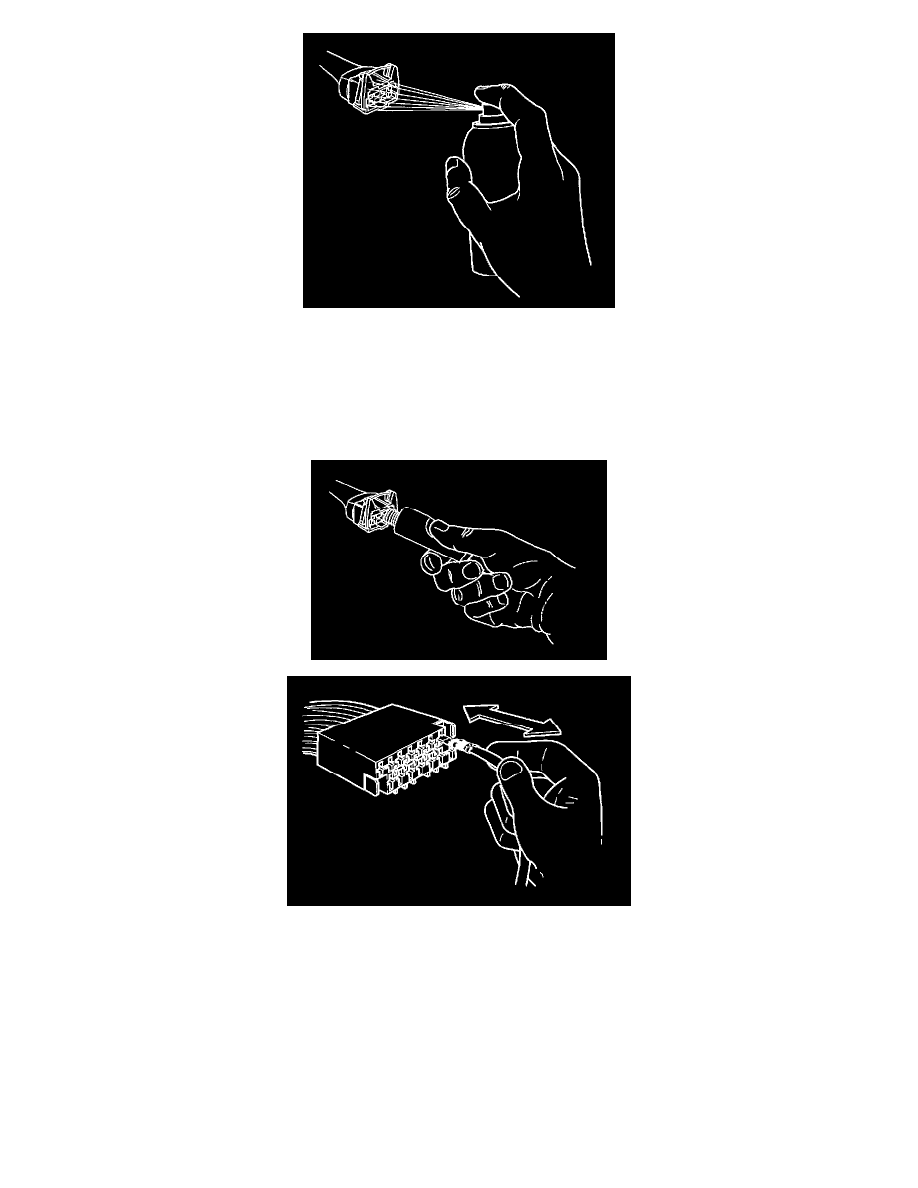 NOTE:  Do not apply rust solvent spray or grease to the Heated Oxygen Sensor (HO2S) or combined instrument panel connectors.
-
Ignition off
-
Disconnect the battery negative terminal
-
Use compressed air to clean the disconnected connector
-
Apply rust solvent spray 1161422 to the disconnected connectors
-
Blow clean using compressed air.
NOTE:  Do not fill the protective cover with grease.
-
Press grease, P/N 1161417-9, into the terminals directly from the tube
-
Check that all the cavities in the connectors are filled
-
Use a loose male pin to ensure that contact in sockets is good. The pin should remain in position when pulled gently.
Battery, Disconnecting
BATTERY, DISCONNECTING 
Note Before Disconnecting Battery Cables 
WARNING:  The SRS (supplemental restraint system) is active for a certain time after the power is cut. Therefore wait three minutes before
starting work. 
< PREV PAGE
NEXT PAGE >