< PREV PAGE
NEXT PAGE >
XC90 AWD V8-4.4L VIN 85 B8444S (2005)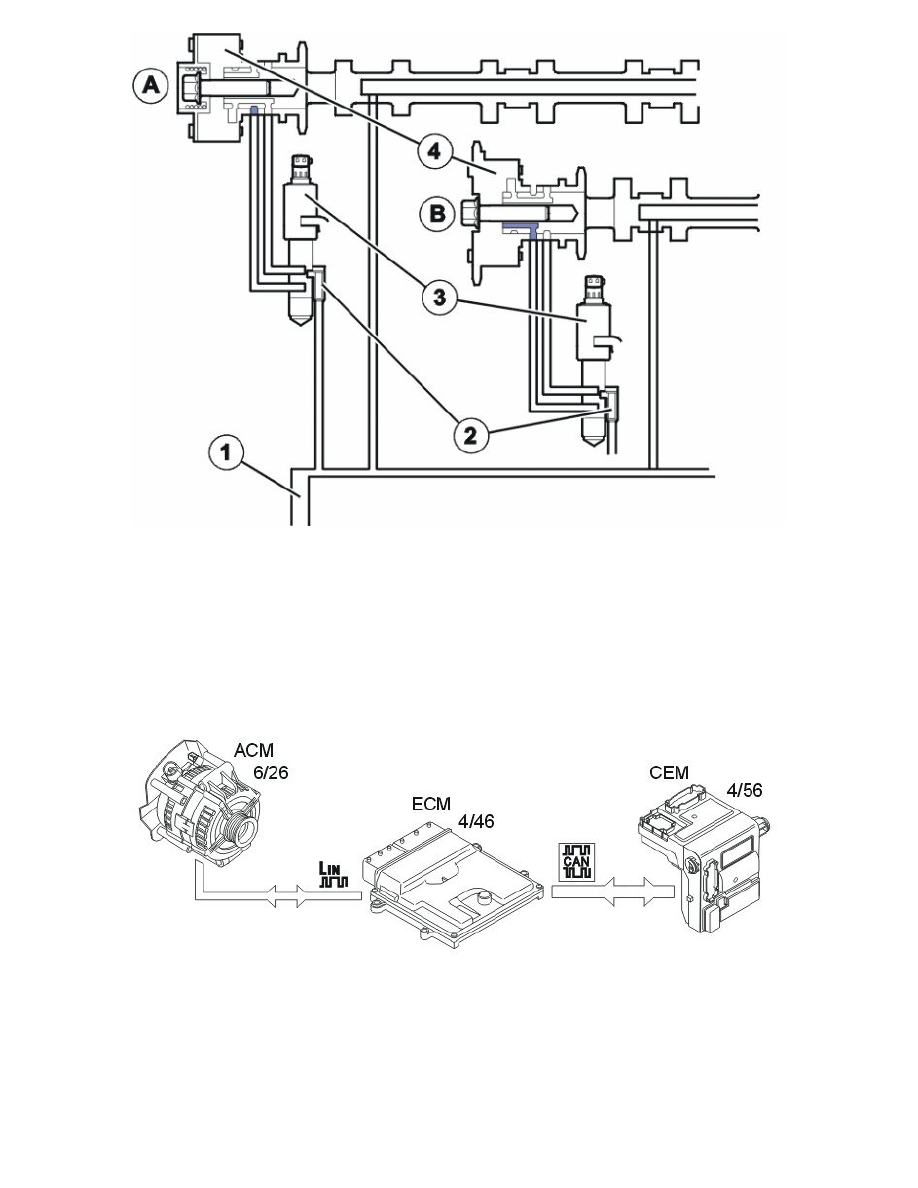 A: Exhaust camshaft
B: Inlet camshaft
-
Oil pressure from the lubrication system (1) of the engine.
-
The oil passes the filter for the camshaft reset valve (2) and then on to the reset valve (3).
-
The engine control module (ECM) controls the oil flow to one of the CVVT unit chambers (4) depending on whether it is to be deployed/returned
by the camshaft.
The reset valve is controlled by the engine control module (ECM) by high frequency, switching for deployment and return. This results in rapid and
precise control. Both camshafts can be controlled up to 40 crankshaft degrees.
Controlling the generator
The engine control module (ECM) (4/46) regulates the charge voltage of the generator (GEN) (6/26) (via LIN communication) when requested by the
central electronic module (CEM) (4/46) (via CAN communication).
The engine control module (ECM) can change the charge voltage requested by the central electronic module (CEM). to suit certain operating conditions
such as engine start, idle speed or high engine load.
The value of requested charge voltage from the engine control module (ECM) and the charge current of the generator can be read off.
The alternator control module (ACM) (6/26) transmits information to the engine control module (ECM) regarding any faults). The diagnostic trouble
codes (DTCs) are stored in the engine control module (ECM) in the event of a fault. In the event of certain faults, information about these faults is also
transmitted to the central electronic module (CEM).
For further information about generator (GEN) control, see Design and Function, Generator (GEN) and Design and Function, central electronic module
< PREV PAGE
NEXT PAGE >