< PREV PAGE
NEXT PAGE >
XC90 AWD V8-4.4L VIN 85 B8444S (2005)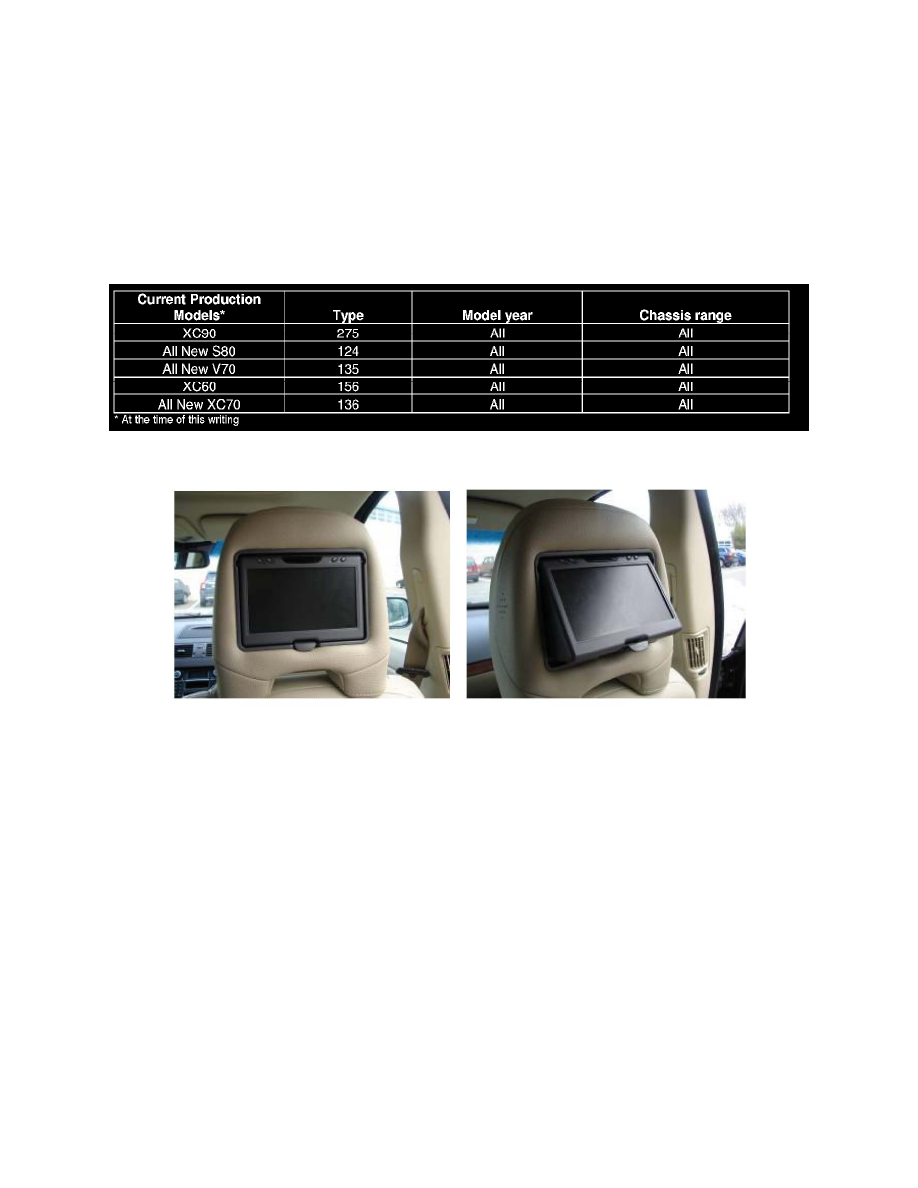 DVD Player: All Technical Service Bulletins
Entertainment System - DVD Player/Screen Replacement
Retailer Technical Journal 20691
Replacement of Accessory Installed Dual
DVD / Screen RSE (Rear Seat
Entertainment) Head Restraint
Date 3-10-2009
Reference: SMB 39-005, RSE install instructions
Note! 
If using a printed copy of this Retailer Technical Journal, first check for the latest online version.
AFFECTED VEHICLES:
NOTE: 
This document refers to the dual screen system with DVD and screen built into the front seat head restraint that is available as an accessory or
installed at the port of entry. NOT the "factory version" with the DVD player in the center console.
DESCRIPTION: 
It has been discovered that when a RSE head restraint needs to be replaced
damage may occur to the player and / or cables. Should these head restraints needs to be replaced for any reason the instructions here should be
followed.
SERVICE: 
Removal - replacement of the head restraint with a RSE screen / player is similar to the head restraint without the built-in unit. The primary difference is
the cables routed within the head restraint mounting posts and seat back. The following instructions describe the method, and precautions that should be
followed.
Head Restraint Removal
< PREV PAGE
NEXT PAGE >