< PREV PAGE
NEXT PAGE >
XC90 AWD V8-4.4L VIN 85 B8444S (2005)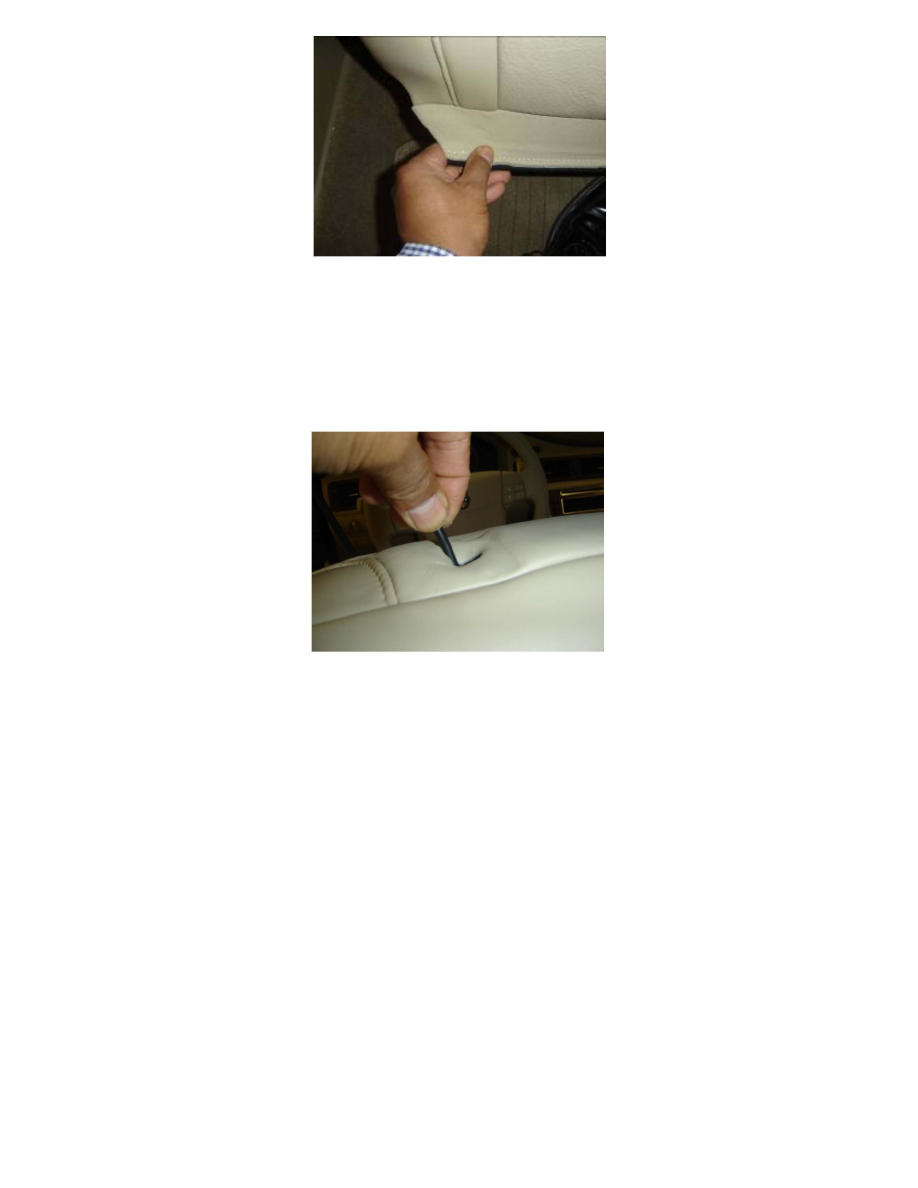 Release the Plastic "J" Channel at the
bottom of the seat back holding the
upholstery together on both front seats.
NOTE: No other upholstery removal should
be necessary.
IMPORTANT STEP! Read the entire step
prior to proceeding.
Gently feed the wire up through the seat
back until you feel resistance. When the
cable connector comes in contact with the
head restraints catch tab it will bind.
DO NOT force; you will damage the release
catch and the cable connector.
Push the cable back into the seat back
about 2 inches (50 mm) and as in the first
step; depress and hold the catches open to
allow the wire to feed through more easily.
NOTE: Although no other upholstery
removal should be necessary, it may be
necessary to reach up within the seat back
to align the cable connector for removal.
Repeat for all wires to / from the head
restraint.
Head Restraint Install
< PREV PAGE
NEXT PAGE >