< PREV PAGE
NEXT PAGE >
XC90 AWD V8-4.4L VIN 85 B8444S (2005)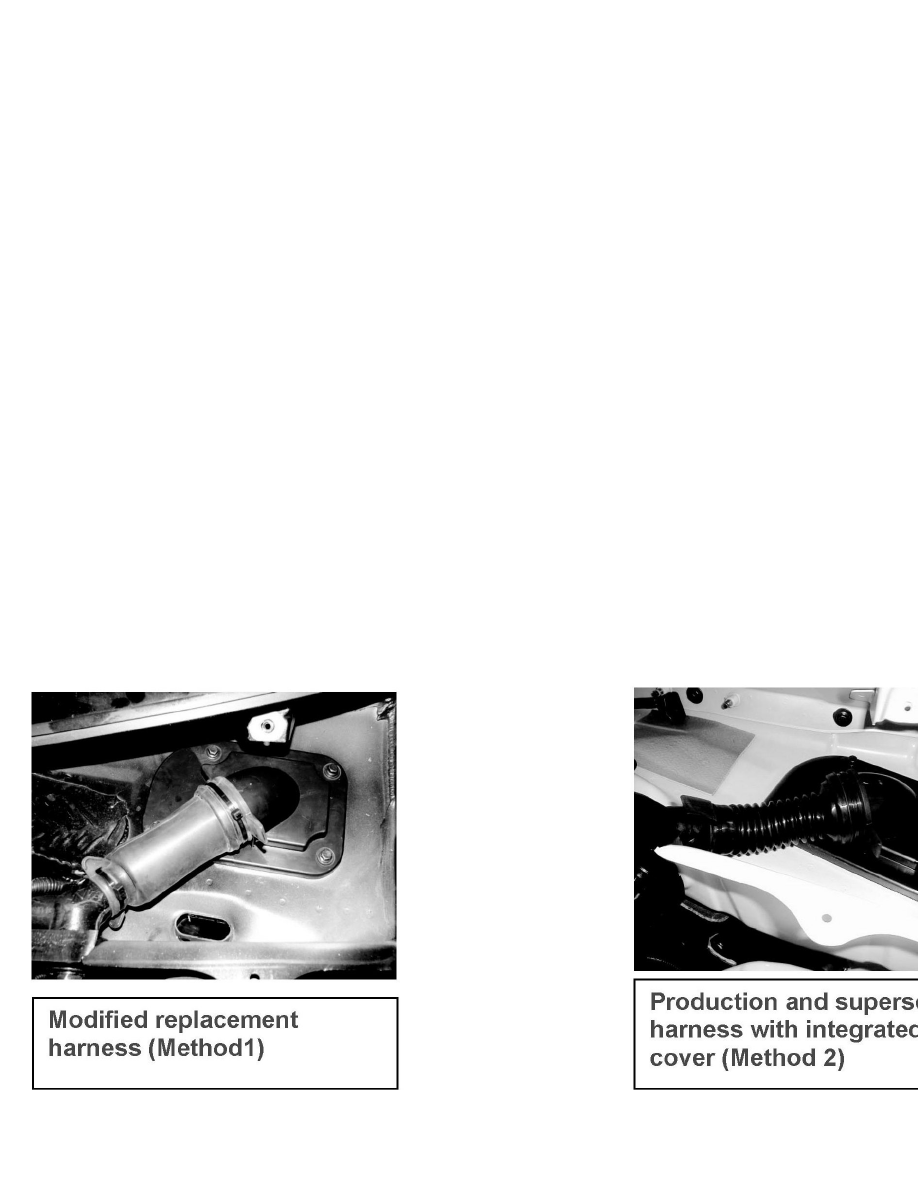 Wiring Harness: All Technical Service Bulletins
Central Electrical Module - DTC's Set/Systems Errors
NO: 37-35
DATE: 5-23-2006
MODEL: All P2X (S60 S80 V70 XC70 XC90)
YEAR: 2005-2006 (structure week 200425-200540)
CHASSIS: 
XC90 FC1 134000-256551
V70 FC1 459000-555060
S60 FC2 425000-522407
S80 FC1 390000-435423
XC70 FC1 173000-220845
V70 FC2 459000-554206
(FC = Factory code) 11TH position of the VIN number
SUBJECT: 
CEM harness terminal corrosion due to water entrance in plenum
(Instruction for new harness installation)
REFERENCE: VIDA repair instruction
DESCRIPTION:
Various electrical function and communication symptoms may occur in M/Y 2005-2006 vehicles caused by wet corrosion in the CEM (Central Electrical
Module) connector. The grommet that seals the harness entrance to the Plenum box may not seal properly if it has been incorrectly assembled.
This may cause a number of different functionality symptoms and DTC's to be set.
Examples include but not limited to:
>
Headlight on, even if ignition key is taken out of ignition lock.
>
Warning messages in DIM (Driver's Information Module) display.
>
Warning lamps lit up.
>
Brake lights always on.
>
No start condition.
PRODUCT MODIFICATION: 
A new plenum sealing strategy with integrated rubber grommet was introduced in production from structure week 200540. See photo below. This new
< PREV PAGE
NEXT PAGE >