< PREV PAGE
NEXT PAGE >
XC90 AWD V8-4.4L VIN 85 B8444S (2005)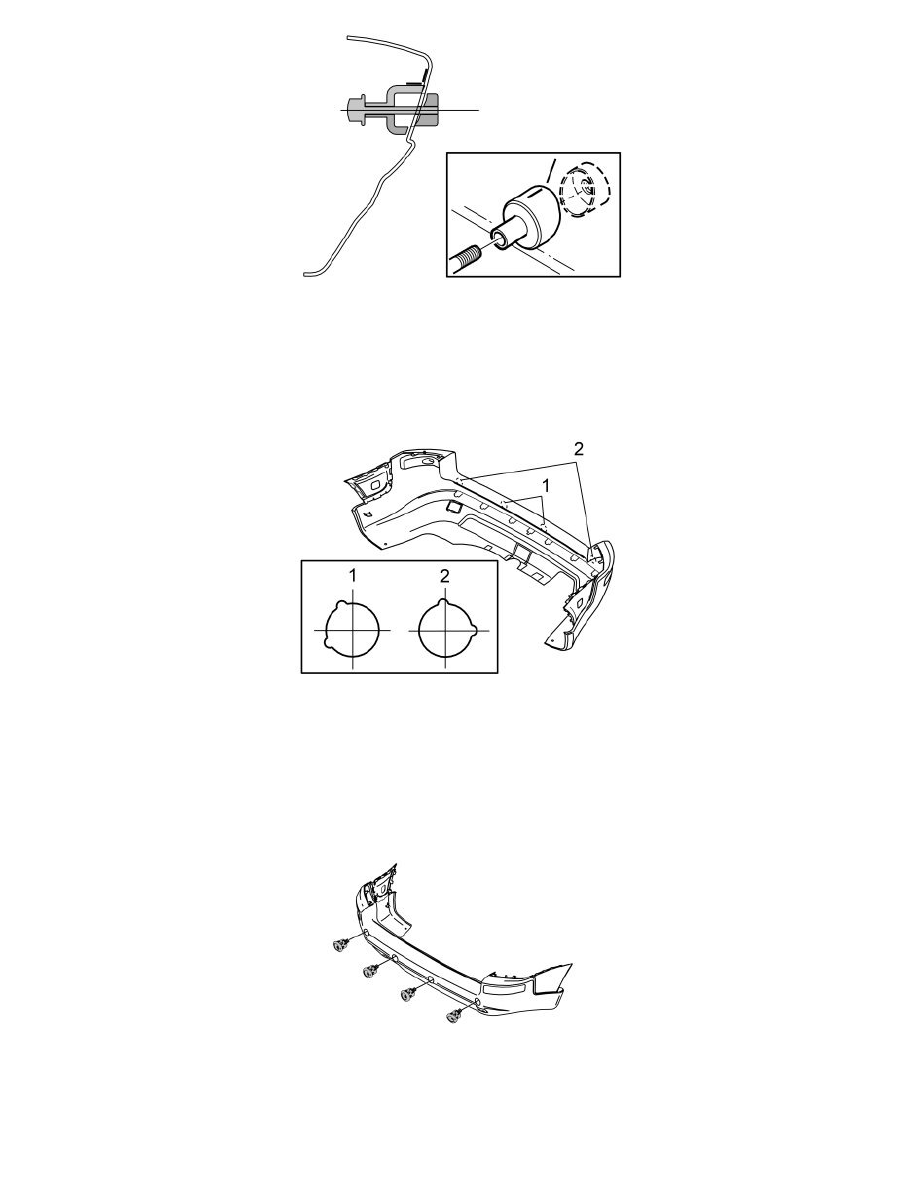 -
Take the 27.5 mm (1 1/16") diameter hole cutter (P/N 8671170). Install the hole cutter in the holes; with the screw and the counterhold on the
inside and the cutting section on the outside as illustrated. Ensure that both parts of the hole cutter are correctly positioned against the surface of
the bumper cover before starting to make holes
-
Expand the holes
-
The mark on the tool must be pointed upwards and correspond to the centre marking on the cover.
Note! Clean the threads and surfaces of the tool after cutting each hole.
-
File out the two semi-circles marked around each hole. Use a small round file. These ensure that each sensor is correctly positioned and does not
rotate. The two sensor holders which will be in the centre (1) are the same. The two sensor holders which will be positioned to the sides (2) are
different from each other and from the sensors in the centre. The catches on the holders also have text indicating the correct location in the
bumper.
Note! The marking may be difficult to see. Carefully check that each sensor holder is correctly positioned.
-
Ensure that the edge of the holes are smooth. File the holes if necessary
-
Remove the protective paper around the holes
-
Take the sensor holders from the kit. Press them into the correct positions in the bumper cover. Press the sensor holders firmly into place. Check
that all the catches have engaged.
< PREV PAGE
NEXT PAGE >