< PREV PAGE
NEXT PAGE >
XC90 AWD V8-4.4L VIN 85 B8444S (2005)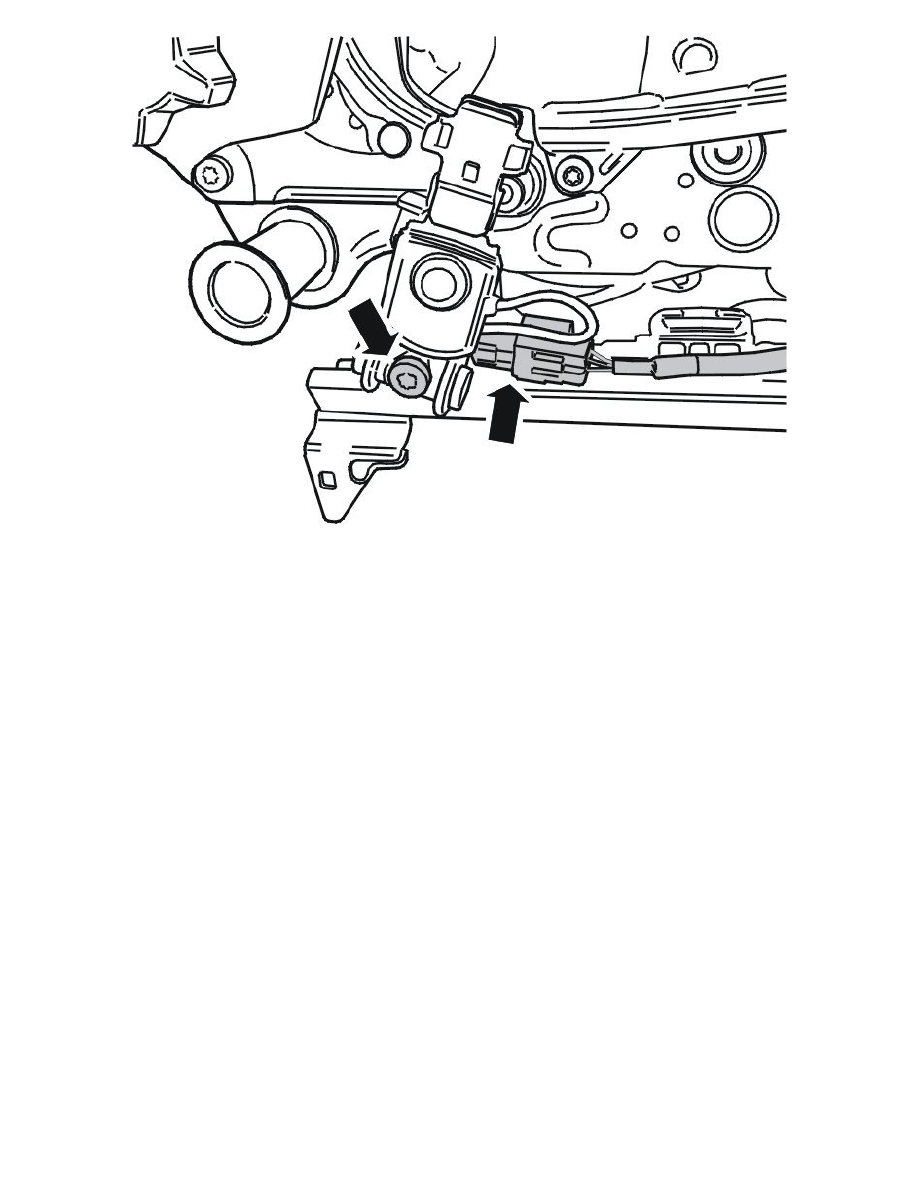 On the passenger seat, remove:
-
the connector
-
the screw
-
the force limiter with belt tensioner sensor.
On the driver's seat, remove:
-
the screw
-
the mechanical force limiter.
Installation
Note! For tightening torques, see Specifications See: Body and Frame/Specifications.
Installing the force limiter/belt tension sensor
Install:
-
the force limiter/sensor using the M10 screw. Tighten
-
the connector (passenger seat only)
-
the seat belt and end mounting
-
the side panel. See: Side panel front seat, replacing See: Body and Frame/Seats/Service and Repair/Removal and Replacement/Front Seat, Driver's
Seat, Front Seat/Side Panel Front Seat, Replacing.
Finishing
Checking the seat belt function and supplementary restraint system
Check the seat belt function. See: Seat belt function, check See: Restraint Systems/Seat Belt Systems/Testing and Inspection.
Carry out an inspection of the supplementary restraint system. See: Supplementary restraint system (SRS), inspection See: Restraint Systems/Testing and
Inspection/Supplementary Restraint System (SRS), Inspection.
< PREV PAGE
NEXT PAGE >