< PREV PAGE
NEXT PAGE >
XC90 AWD V8-4.4L VIN 85 B8444S (2005)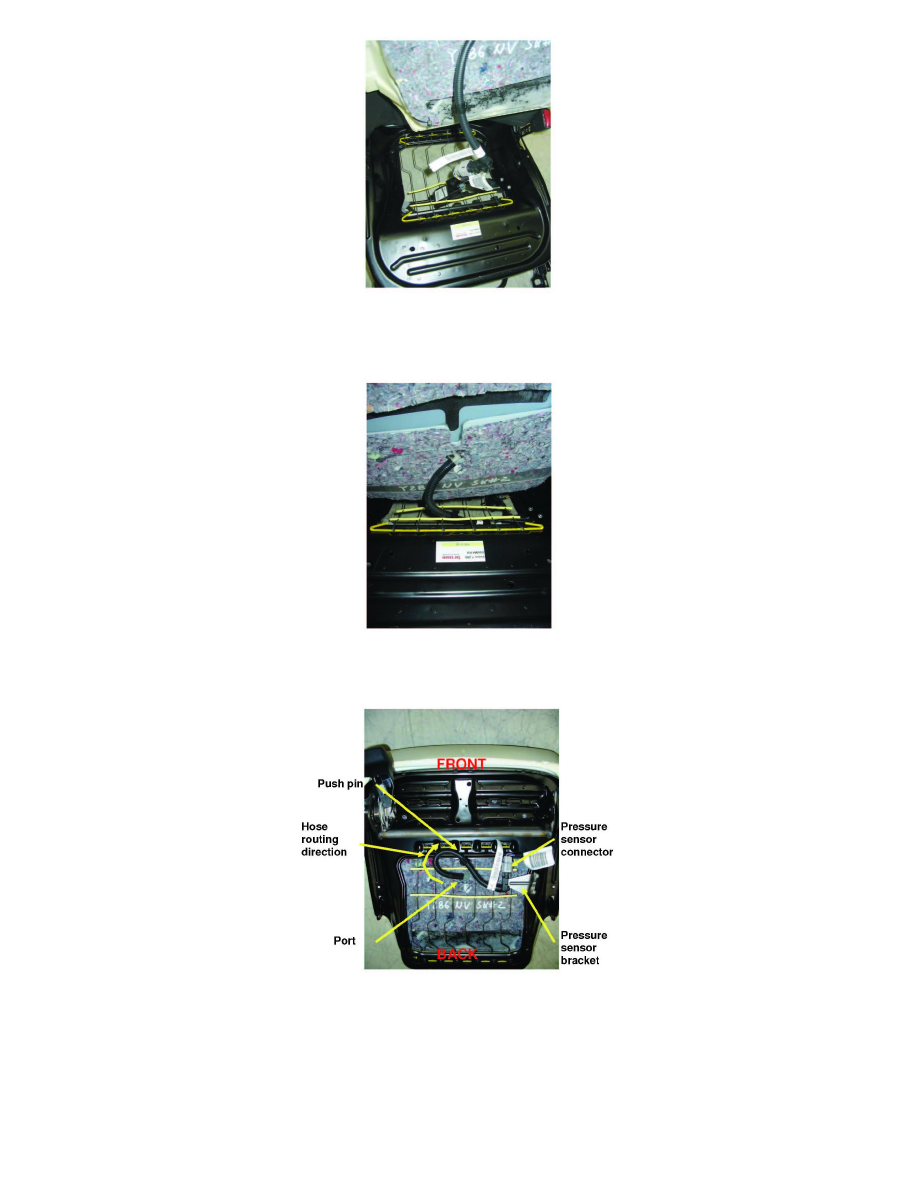 2.
Route the wire harness with OWS ECU and
pressure sensor through the 3rd and 4th
spring wires.
3.
Lay the bladder package on the springs with
the hose below them.
4.
Attach the push pin and attach the pressure sensor in the bracket. The hose port shall face the right outboard side of the seat (see photo above).
Make sure that the port is not pushed up into the seat. The hose shall be looped in a smooth curve to the front of the seat in a clockwise direction
(see photo above) and the pressure sensor shall be mounted with its connector facing the front of the seat.
< PREV PAGE
NEXT PAGE >