< PREV PAGE
NEXT PAGE >
XC90 FWD L6-3.2L VIN 95 B6324S5 (2011)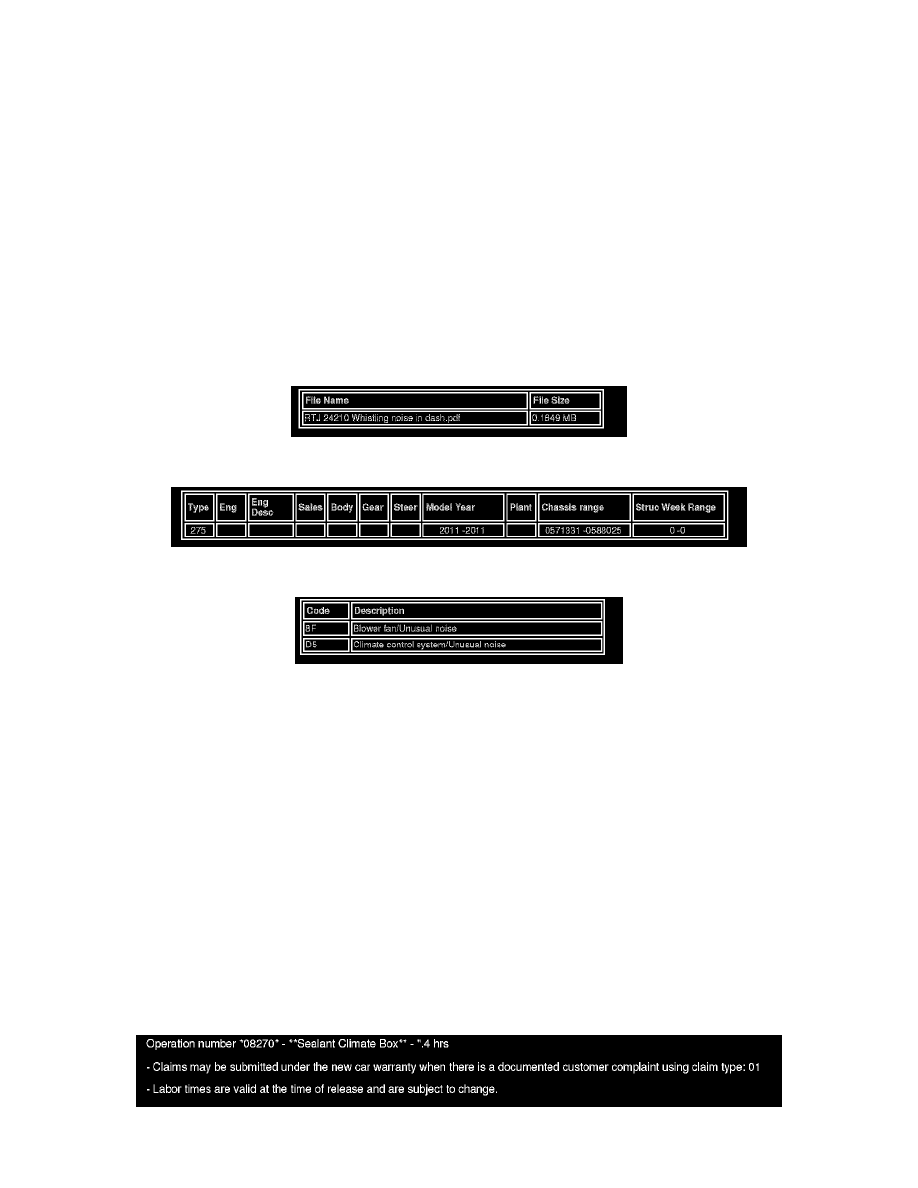 Air Duct: Customer Interest
A/C - Whistling Noise From Center Dash Vent
Title Whistling Noise from Dash Board Center Vent.
Ref No US24210.1.1 en-US
Issuer -
Partner 3 US 7510 Volvo Cars North America
Func Group 8720
Func Desc air distribution
Status Released
Status Date 2011-01-28
Issue Date 2011-01-21
Reference VIDA
Attachment
Vehicle Type
CSC
DTC
Text
CSC = Customer Symptom Code 
DTC = Diagnostic Trouble Code
Note!
If using a printed copy of this Retailer Technical Journal, first check for the latest online version.
DESCRIPTION: 
Whistling noise from center dash vents on fan speed 3-4. A gap has been found between the 2 halves of the climate box.
MATERIALS: Sealant
SERVICE: Remove center vent and cover gap in climate box sides.
VOLVO STANDARD TIMES GUIDE (VSTG) INFO
< PREV PAGE
NEXT PAGE >