< PREV PAGE
NEXT PAGE >
XC90 FWD L6-3.2L VIN 95 B6324S5 (2011)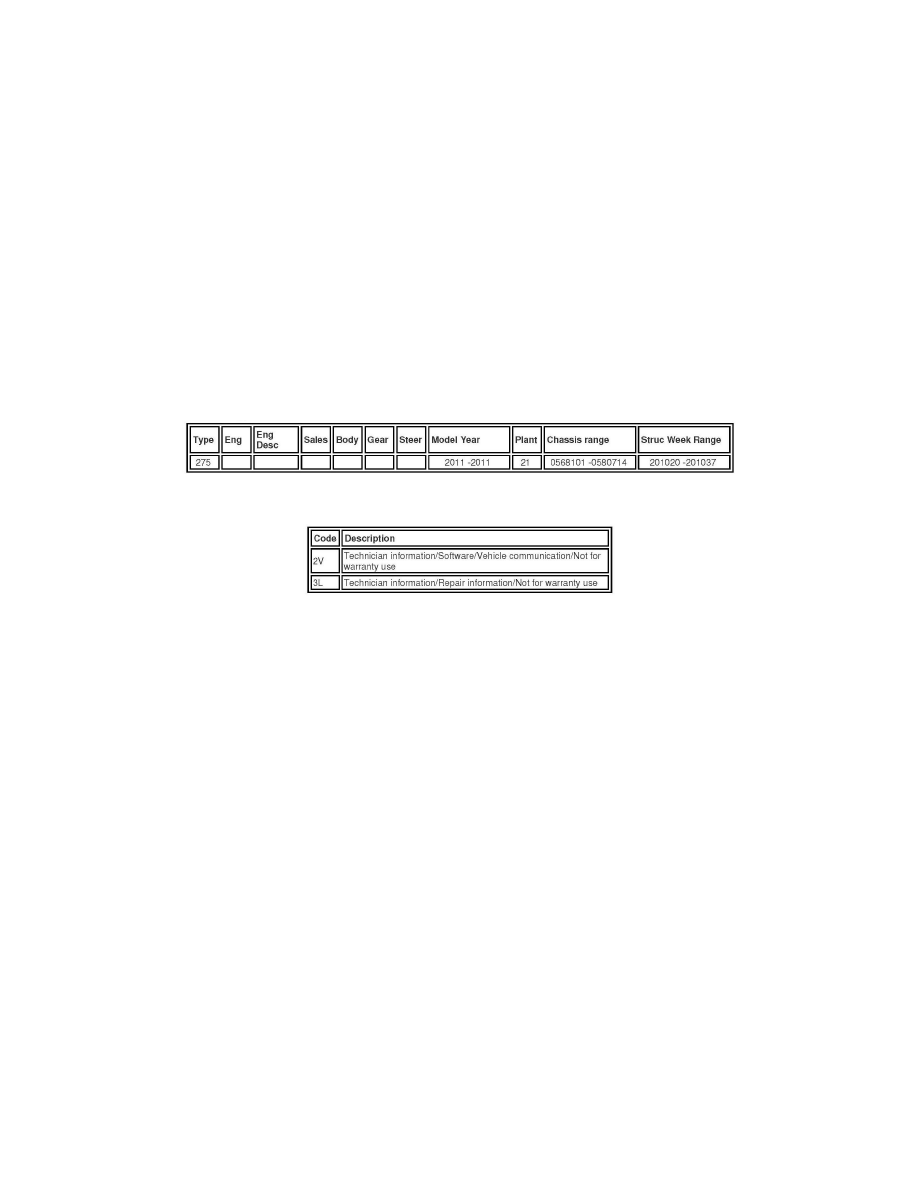 Communications Control Module: All Technical Service Bulletins
Cell Phone - 'Order Failed' And DTC 132 After Upgrade
TIE Technical Journal
Title BPM upgrade may give "order failed" and error code 132 
Ref No US23596.1.0 en-GB
Partner 3 US 7510 Volvo Cars North America
Func Group 3949
Func Desc miscellaneous
Status Date 2010-10-08
Issue Date 2010-09-29
Reference
Attachment
Vehicle Type
CSC
DTC
Text
CSC= Customer Symptom code
If using a printed copy of this document, always check for the latest online version.
DESCRIPTION:
BPM (Bluetooth Phone Module) upgrade (P/N 31328395) may give "order failed" and error code 132 (No software package created due to missing
information about the hardware in the central system).
This is a result of the BPM HW data has not been transferred to the PIE system.
PRODUCT MODIFICATION:
The BPM data is transferred to the PIE system from chassis number 580715-.
SERVICE:
If the described symptom occurs please order and download BPM Reload P/N 31328396 to get the BPM SW updated and the BPM HW details added to
the PIE system.
VOLVO STANDARD TIME GUIDE OPERATION NUMBER:
36004-2 Software Control Module Downloading 
See VSTG
< PREV PAGE
NEXT PAGE >