< PREV PAGE
NEXT PAGE >
XC90 FWD L6-3.2L VIN 95 B6324S5 (2011)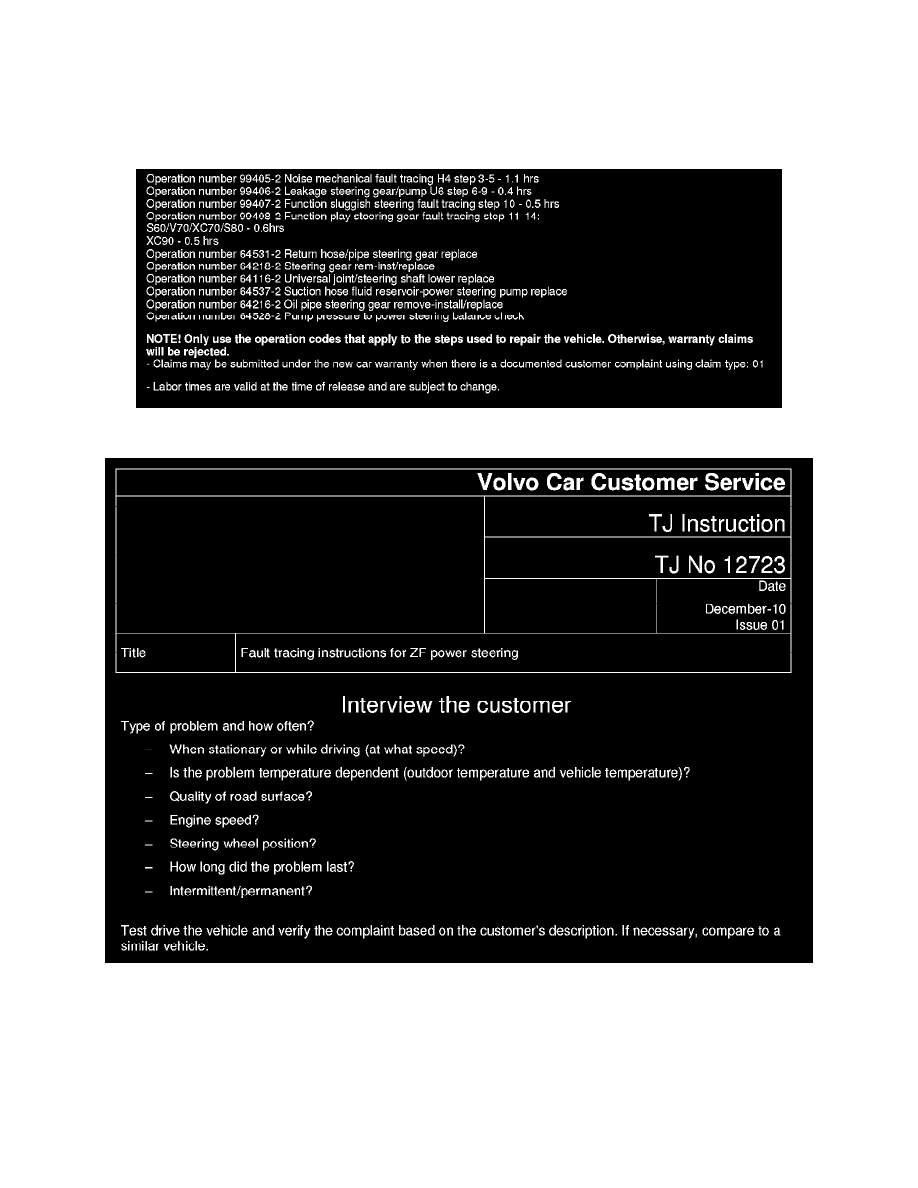 S80/V70/S60/XC70 have the ZF steering system from structure week 2003w10 however a ZF steering rack may have been retro-fitted into an older
vehicle that originally had an SMI rack. For this reason the RTJ header is open for all model years of these vehicle types. Do not use this fault tracing
guide for an SMI rack and do not use the operation codes for any vehicle without a ZF rack. Warranty claims will be rejected!
SERVICE:
Fault trace according to VIDA and the attached instructions.
VOLVO STANDARD TIMES GUIDE (VSTG) INFO
< PREV PAGE
NEXT PAGE >