< PREV PAGE
NEXT PAGE >
XC90 FWD L6-3.2L VIN 96 B6324S2 (2010)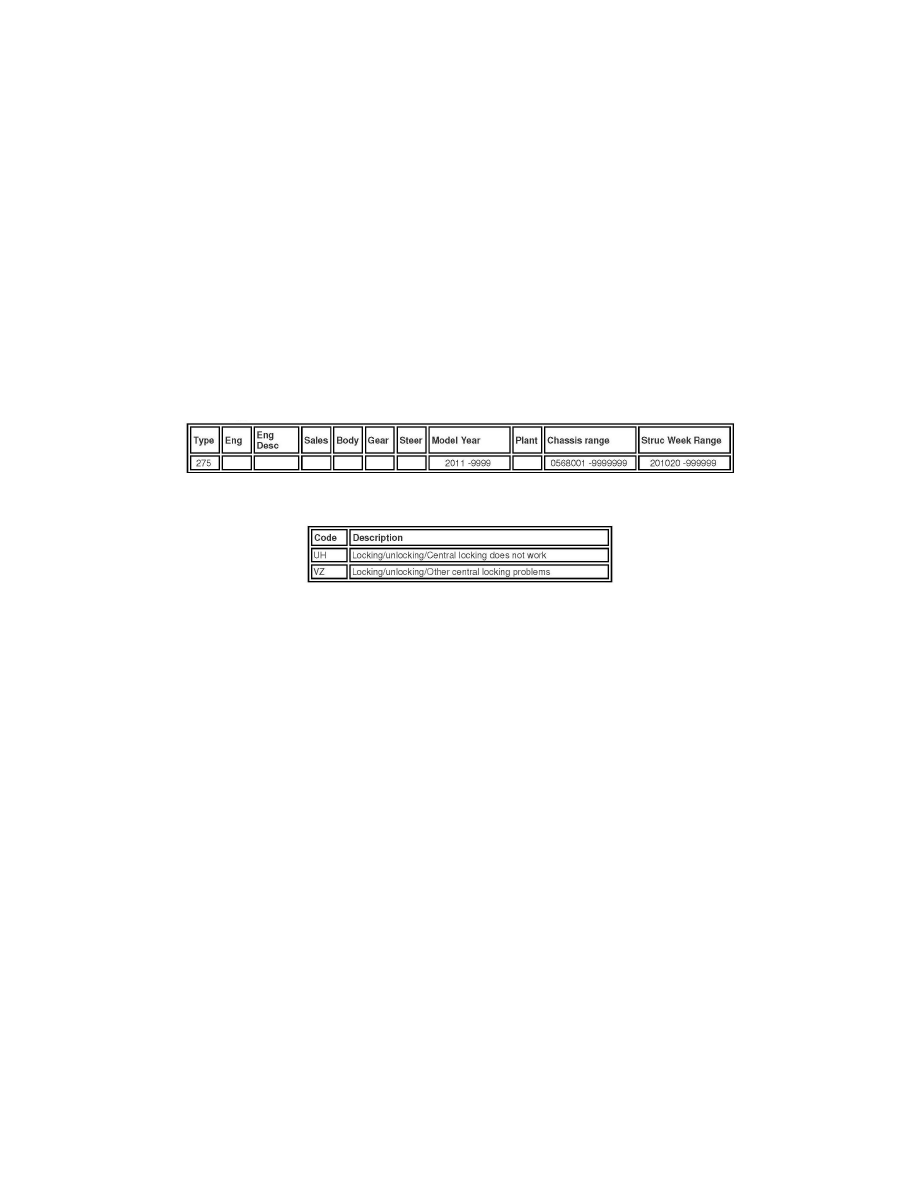 Keyless Entry Transmitter: Customer Interest
Keyless Entry - Can't Unlock Vehicle Using Remote
TIE Technical Journal
Title Not possible to look/unlock the car with KIR (key integrated remote)
Ref No US23170.1.0 en-GB
Issuer -
Partner 3 US 7510 Volvo Cars North America
Partner 3 US 7510 Volvo Cars North America
Func Group 3662
Func Desc burglar alarm equipment
Status Released
Attachment
Vehicle Type
CSC
DTC
Text
CSC=Customer Symptom Code
If using a printed copy of this journal always check for the latest online version.
DESCRIPTION:
The customer may experience difficulties with locking or unlocking the vehicle with the KIR (key integrated remote). A previous disturbance in the
supplier process may cause the battery connections inside the KIR to loose contact with the battery.
PRODUCT MODIFICATION:
The supplier process has been corrected and new remotes has been introduced from the chassis number below.
275-588185
MATERIAL RETURN:
If the problem occurs after the chassis break above the parts will be requested on mandatory return from TMA
SERVICE:
In case of customer complaints replace the faulty remote. In case of customer complaint after the chassis break above please do not tamper with the
faulty remote. Return the remote as untouched as possible through the Mandatory return process.
VOLVO STANDARD TIME GUIDE OPERATION NUMBER:
36635-2 Remote control ignition key replace. Incl software download.
See VSTG
< PREV PAGE
NEXT PAGE >