< PREV PAGE
NEXT PAGE >
XC90 FWD L6-3.2L VIN 96 B6324S2 (2010)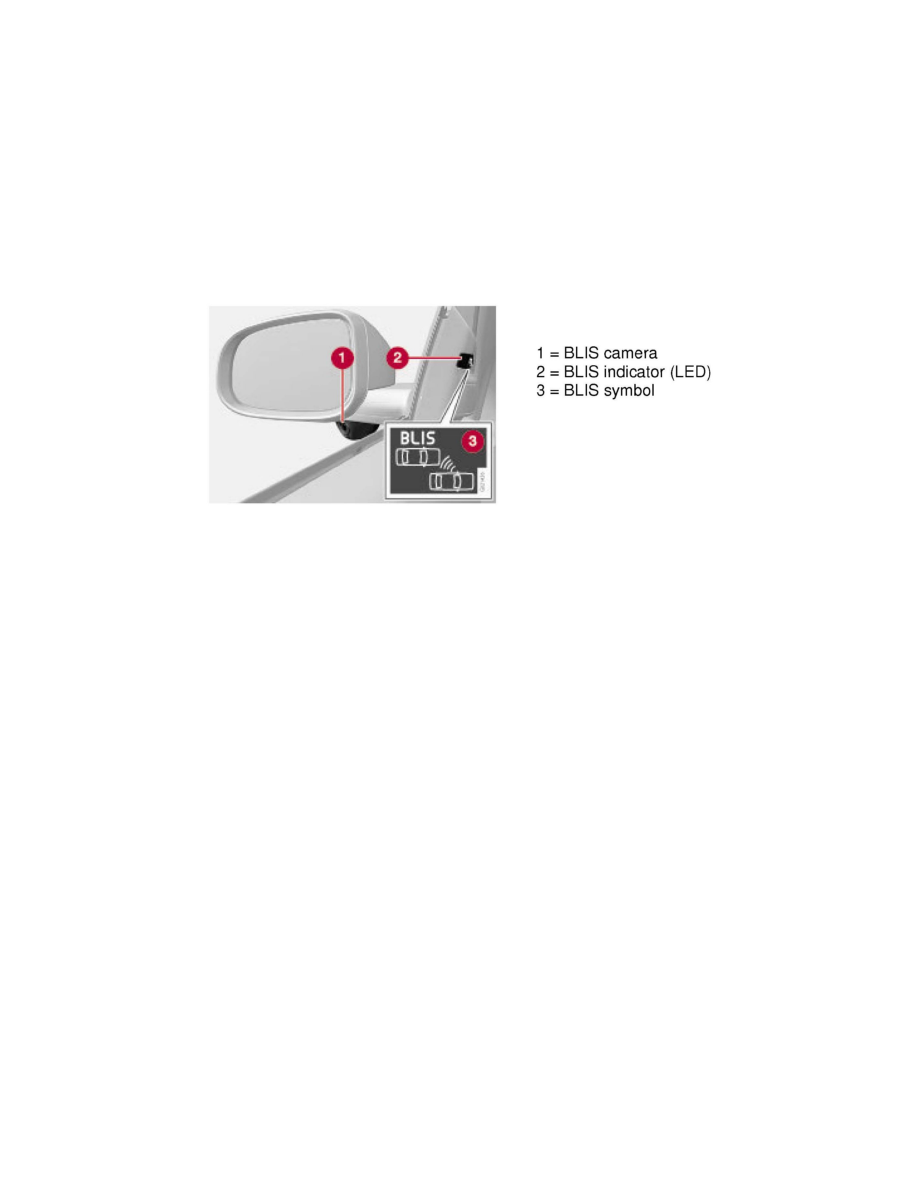 Collision Avoidance Warning Indicator: Technical Service Bulletins
Blind Spot Information Sys.(BLIS) - Function/Diag. Guide
RETAILER TECHNICAL JOURNAL 21232
BLIS Functionally and Diagnostic Guide
Date: 7-27-2009
Reference: VIDA, TIE
Note!
If using a printed copy of this Retailer Technical Journal, first check for the latest online version.
This document is applicable to all Vehicles equipped with the Blind Spot Information System (BLIS).
BLIS is an information system that's designed to alert the driver of another vehicle possibly in the "blind spot". BLIS is intended mainly as a driver aid
for dense traffic on multi-lane highway driving. When another vehicle enters the detection area, such as the BLIS equipped vehicle is passing or being
passed by another, the driver will get a continuous light from one of the two indicators (LED's) while an object is being detected. The purpose of this
indication is to alert the driver of the possibility of another vehicle in the detection area and for them to check prior to taking action.
System limitations:
- BLIS does not work in sharp curves.
- BLIS does not function when the vehicle is backing up
- If you are towing a wide trailer, this may prevent the BLIS cameras from detecting other vehicles in adjacent lanes.
- BLIS does not react to cyclists or mopeds.
- BLIS is designed to alert the driver of vehicles driving alongside going in the same direction.
- The BLIS cameras have the same limitations as the human eye. In other words, their "vision is impaired" by adverse weather conditions such as heavy
snowfall/rain, dense fog, etc.
Functional description
Detection area
The picture below shows the critical area that may not be seen in the outer rear view mirrors which also is the area where BLIS, is designed to at
minimum, detect other vehicles.
< PREV PAGE
NEXT PAGE >