< PREV PAGE
NEXT PAGE >
XC90 FWD L6-3.2L VIN 96 B6324S2 (2010)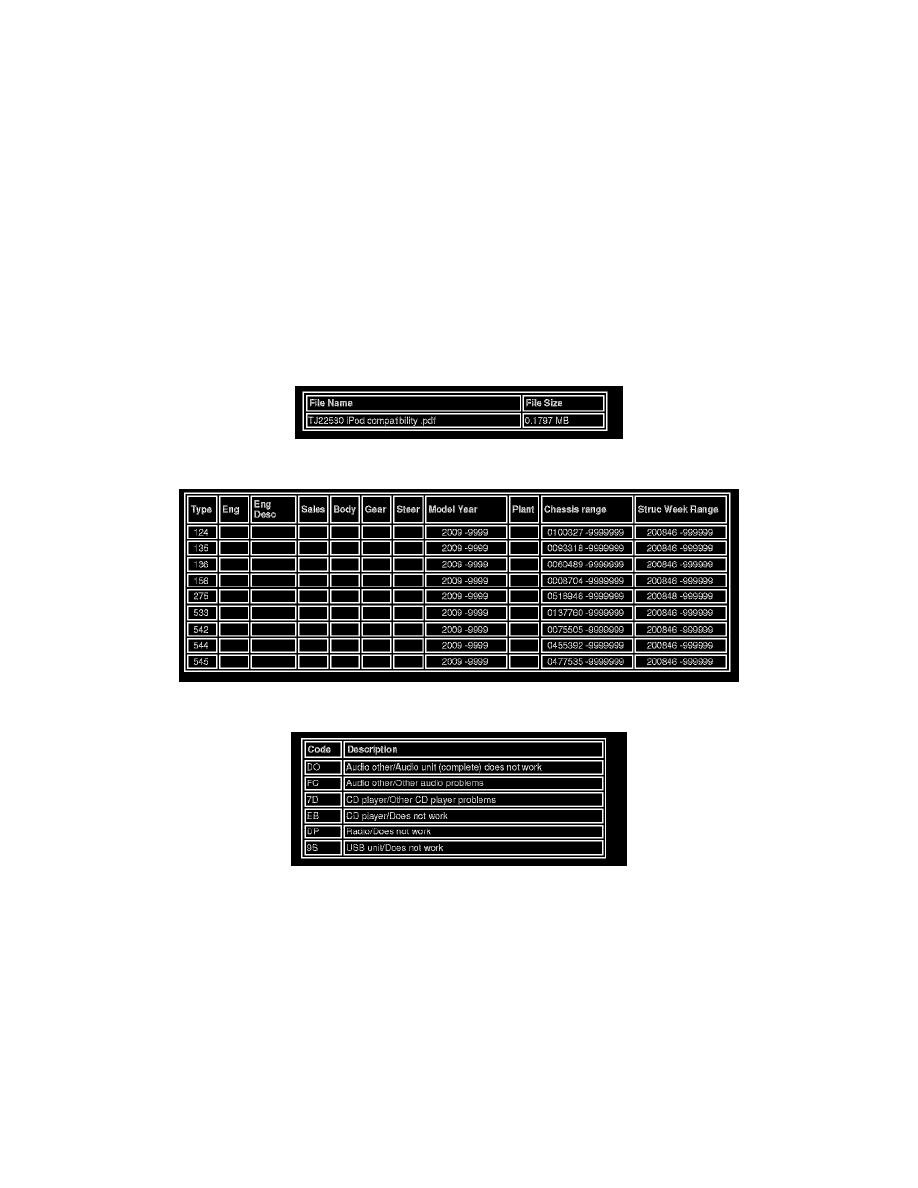 Auxiliary Input / Output Jack: All Technical Service Bulletins
Audio System - External Media Support Info.
Title: External Media Support (AUX, CD, iPod and USB ) in IAM
Ref Nous22530.4.2 en-GB
Issue -
Partner3 US 7510 Volvo Cars North America
Func Group 3931
Func Desc radio with tape and/or CD player
Status Released
Status Date 2011-03-15
Issue Date 2011-03-15
Reference
ATTACHMENT
VEHICLE TYPE
CSC
DTC
Text
CSC = Customer Symptom Code
ICM = Infotainment control Module
IAM = Integrated Audio Module
This document supercedes the previous one dated 2011-01-24. Changes to this document are:
- Information added in regards to Apple iOS 4.3 release in bold text. Please update your files.
If using a printed copy of this document, always check for the latest online version.
< PREV PAGE
NEXT PAGE >