NEXT PAGE >
< PREV PAGE
XC90 FWD L6-3.2L VIN 96 B6324S2 (2010)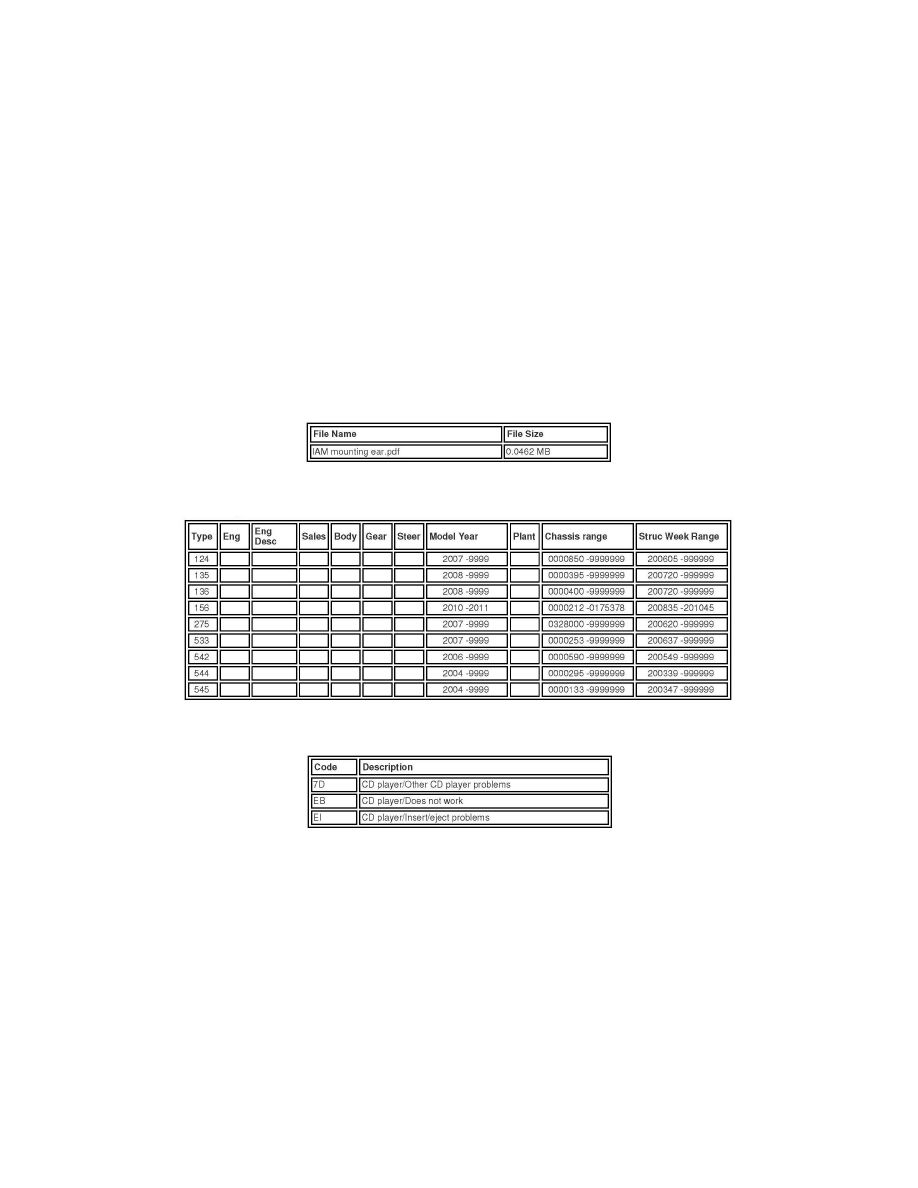 CD Changer: All Technical Service Bulletins
Audio System - CD's Stuck In Player/Changer
Title IAM with stuck CD in CD-player or CD-changer
Ref No US22249.2.2 en-US
Issuer -
Partner 3 US 7510 Volvo Cars North America
Func Group 3931
Func Desc radio with tape and/or CD player
Status Released
Status Date 2011-03-01
Issue Date 2011-03-01
Reference RTJ5722
Attachment
Vehicle Type
CSC
DTC
Text
CSC=Customer symptom code
This RTJ supercedes the previous one dated 2010-05-06. Changes to this document are:
Updated chassis breaks on vehicle type 156 (XC60).
DESCRIPTION:
Please follow the below service advice For stuck CD's in an IAM (Integrated Audio Module) CD-player or CD-changer
SERVICE:
Always try to eject all existing discs before removing IAM from the dashboard. Always start to eject existing CD's from the CD-changer slots in the
following order slot 6 and then slot 5, 4, 3, 2 and 1.
NEXT PAGE >
< PREV PAGE