< PREV PAGE
NEXT PAGE >
XC90 FWD L6-3.2L VIN 96 B6324S2 (2010)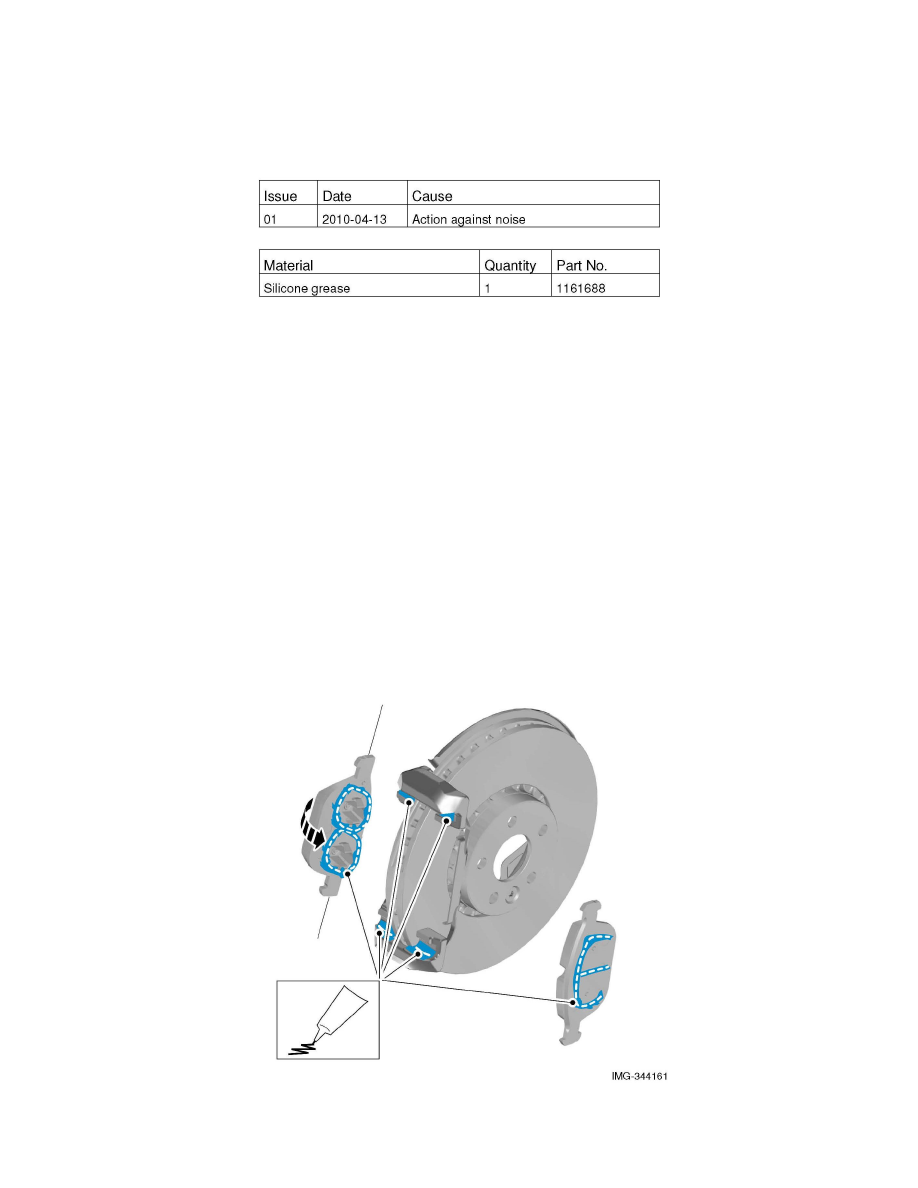 XC90: 0.9 hrs
XC60: 0.8 hrs
-
Claims may be submitted under the new car warranty when there is a documented customer complaint using claim type: 01
-
Labor times are valid at the time of release and are subject to change.
TJ Instruction
1.
Note!
Some variation in the illustrations may occur, but the essential information is always correct.
2.
Removal
Remove brake pads see:
5 Brakes
51 Wheel brake
511 Front wheel brake
Brake pads front
3.
Greasing
Use silicone grease 1161688
< PREV PAGE
NEXT PAGE >