< PREV PAGE
NEXT PAGE >
XC90 FWD L6-3.2L VIN 96 B6324S2 (2010)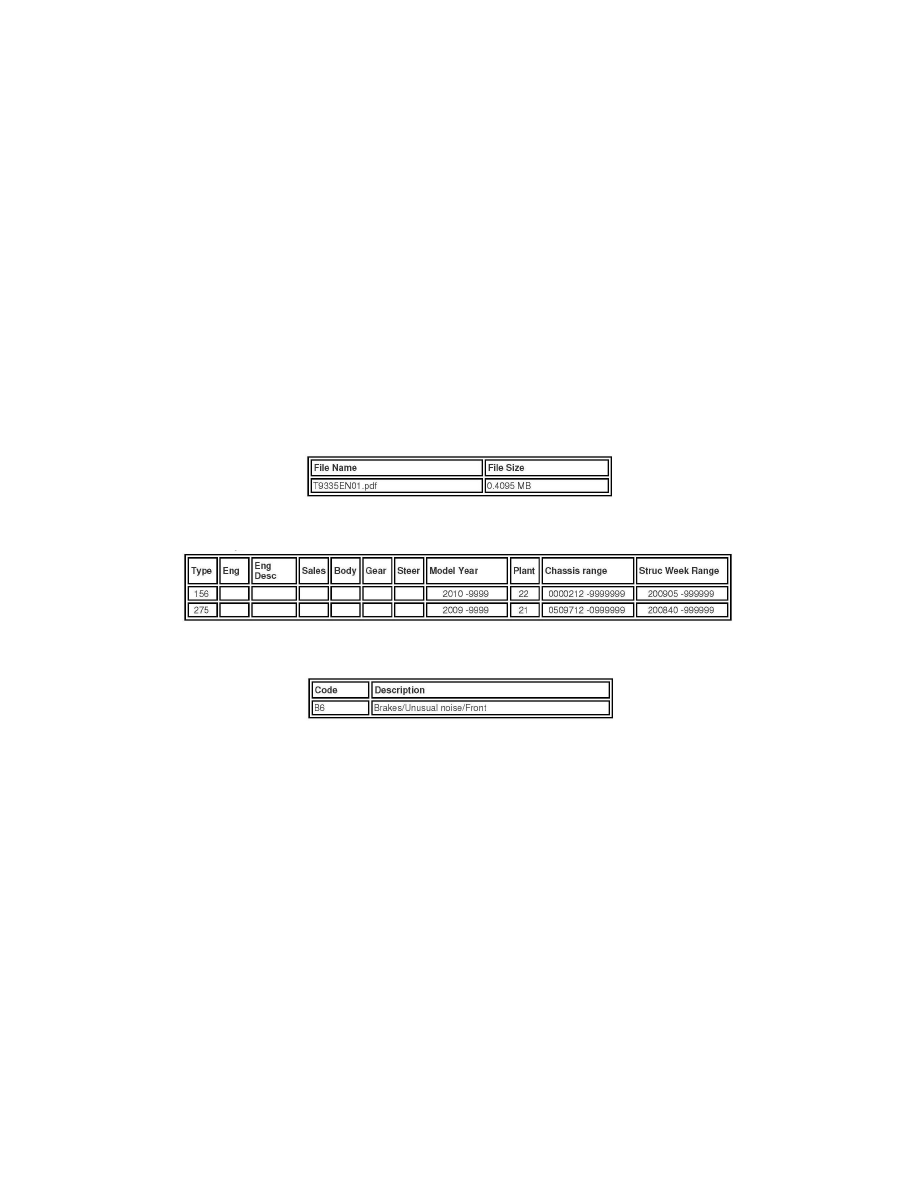 Brake Caliper: Customer Interest
Brakes - Front Brake Knocking Noise On Turns/Braking
TIE Technical Journal
Title 17 front brakes, knocking noise when braking and turning
Ref no US22751-1.0 en-GB
Issuer - 
Partner 3 US 7510 Volvo Cars North America
Func Group 5110
Func Desc front wheel brake
Status Released
Status Date
Issue Date 2010-04-22
Reference
Attachment
Vehicle Type
CSC
DTC
Text
CSC = Customer Symptom Code
DTC = Diagnostic Trouble Code
Note! If using a printed copy of this Retailer Technical Journal, first check for the latest online version.
DESCRIPTION:
A knocking noise may be heard from the front brakes when braking and turning at low speeds.
SERVICE:
If the noise is confirmed to be coming from the front brakes clean the brake pad mounting surfaces on the brake caliper and brake caliper bracket ant
then apply silicone grease according to the attached document.
VOLVO STANDARD TIMES GUIDE (VSTG) INFO:
Operation number 98237-2 - Brake pads front adjust acc. to TJ22751:
< PREV PAGE
NEXT PAGE >