< PREV PAGE
NEXT PAGE >
XC90 FWD L6-3.2L VIN 96 B6324S2 (2010)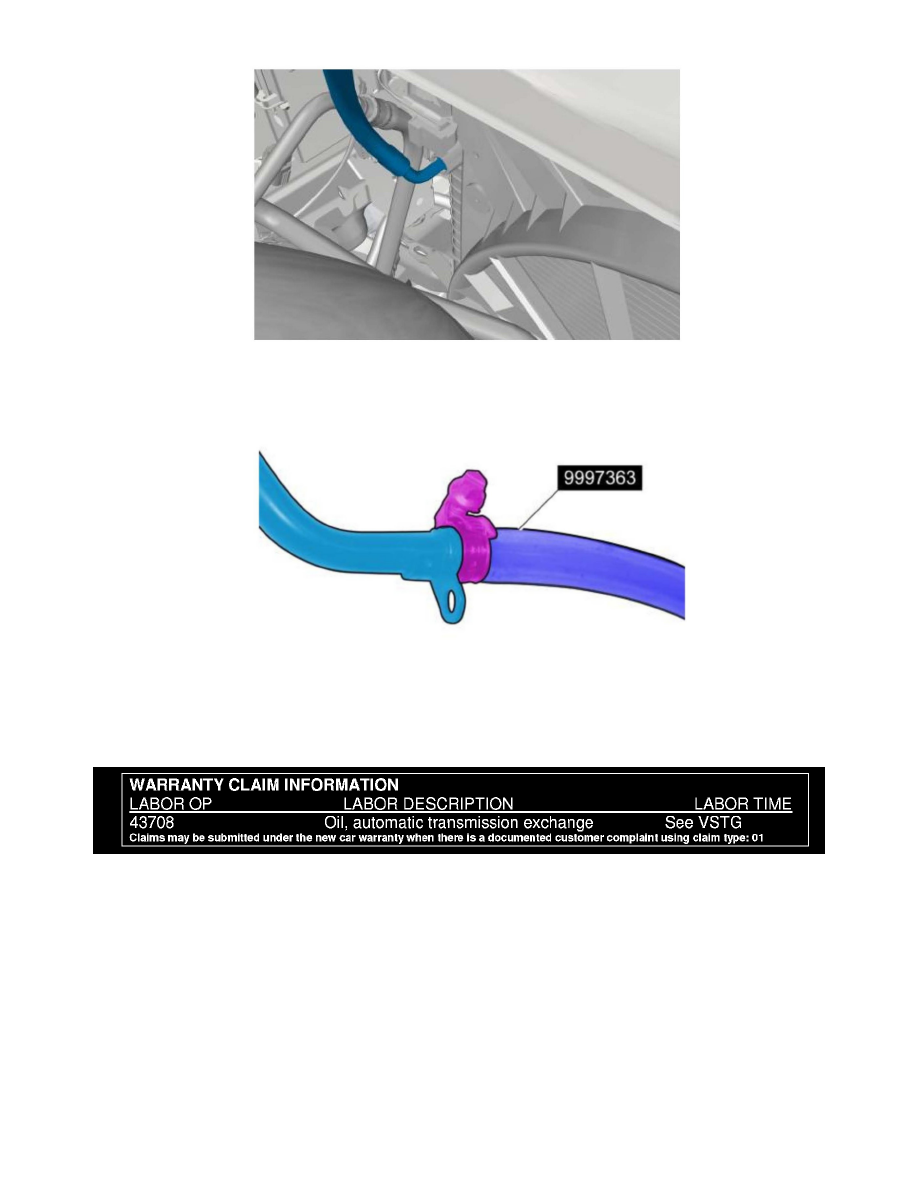 5. Install the return line on the oil cooler as illustrated.
6. Install the hose on the return line with a hose clamp.
Use: Hose 9997363
Important! The plastic hose is quite hard. Tighten the hose clamp hard to prevent leakage in the connection.
Warning! Be prepared to collect escaping fluids.
WARRANTY CLAIM INFORMATION
< PREV PAGE
NEXT PAGE >