< PREV PAGE
NEXT PAGE >
XC90 FWD L6-3.2L VIN 96 B6324S2 (2010)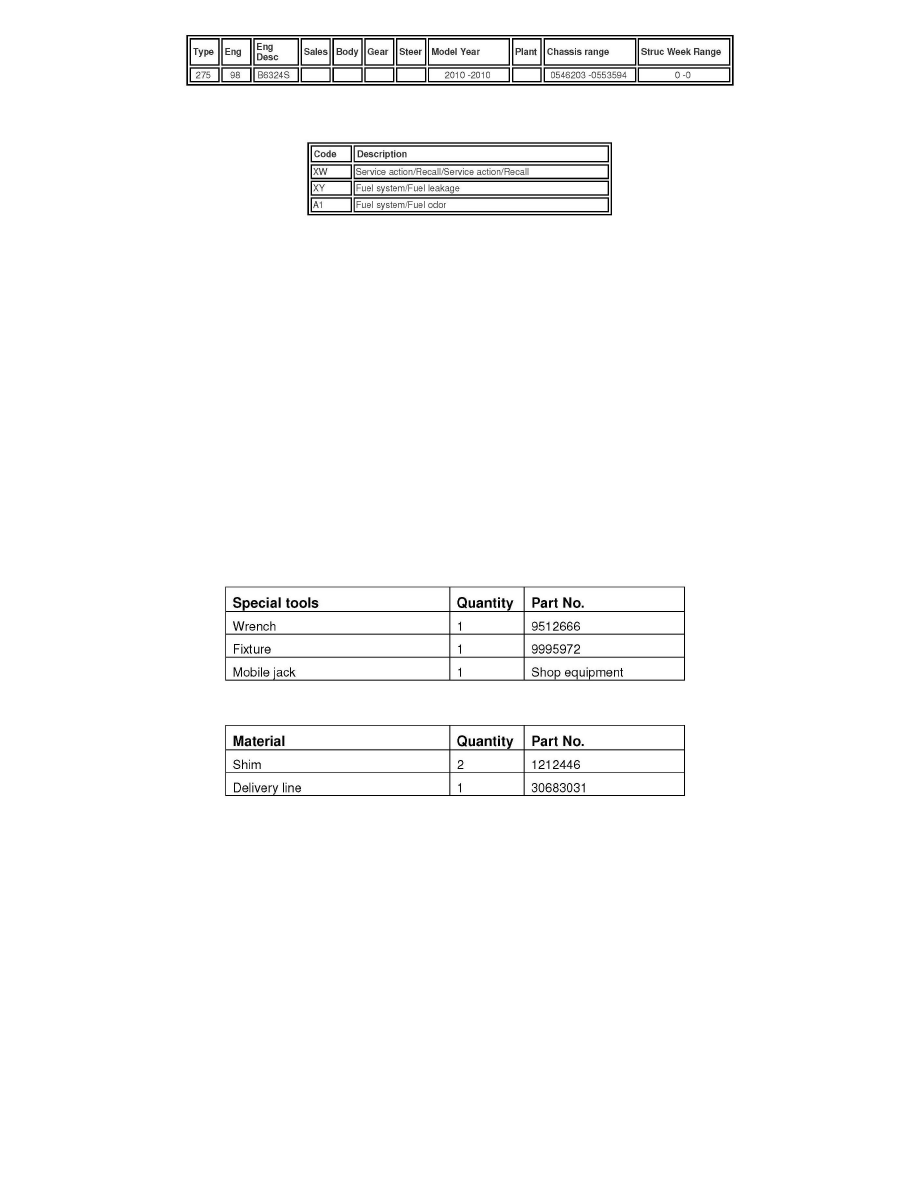 Vehicle Type
CSC
DTC
Text
CSC= Customer Symptom Code
Note! 
If using a printed copy of this Retailer Technical Journal, first check for the latest online version.
DESCRIPTION:
Volvo has identified that a manufacturing defect in the fuel pressure line may result in fuel smell and/or fuel seepage.
Volvo has decided that all vehicles concerned by this RTJ shall be inspected and if necessary upgraded in accordance with the attachment in this
document without delay.
SERVICE:
Inspect the manufacturing date printed on the fuel line and if necessary replace the complete fuel pressure line. 
NOTE: 
If the date is missing or cannot be clearly read replace the complete line.
1.
Note! 
Some variation in the illustrations may occur but the essential information is always correct
2.
< PREV PAGE
NEXT PAGE >