< PREV PAGE
NEXT PAGE >
XC90 FWD L6-3.2L VIN 96 B6324S2 (2010)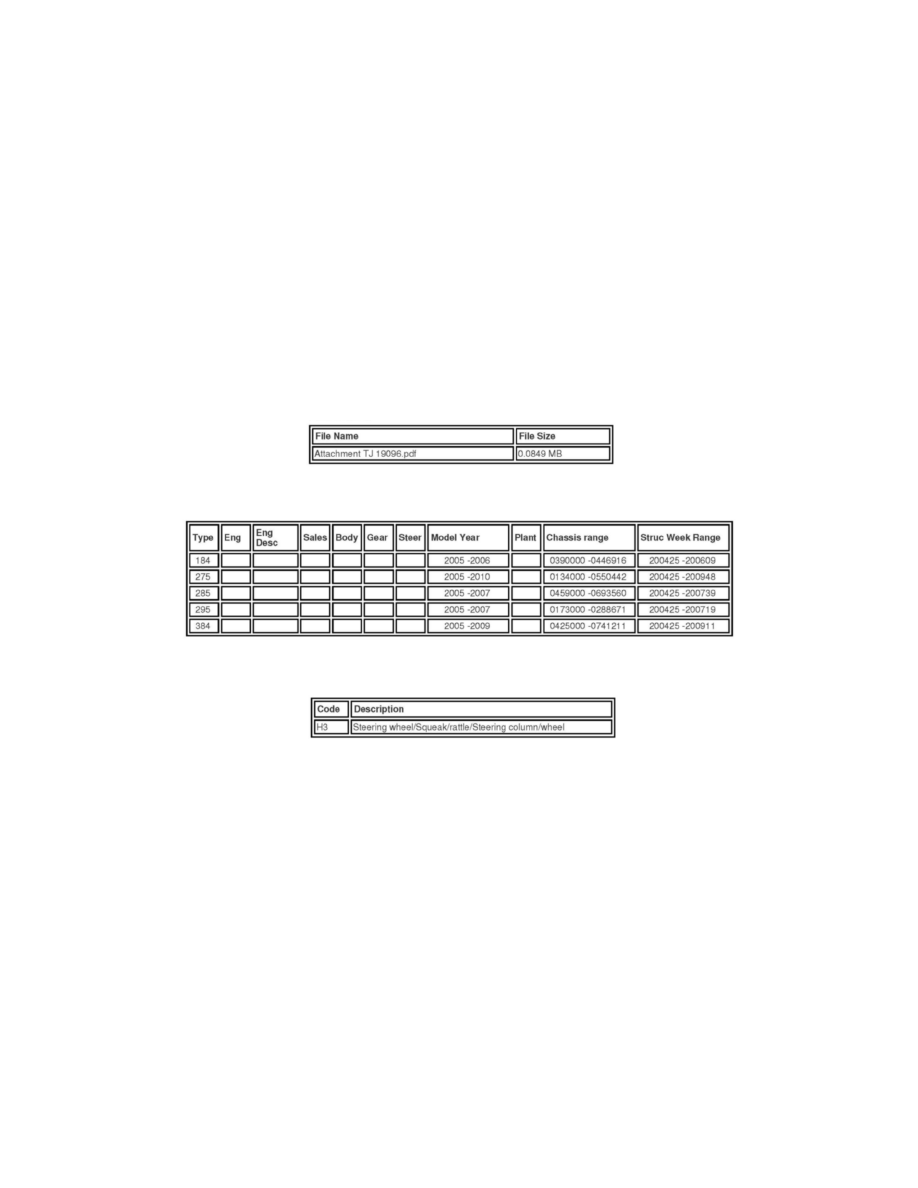 Clockspring Assembly / Spiral Cable: Customer Interest
Steering - Scraping Noise When Turning Steering Wheel
TIE - Technical Journal
Title Noise from contact reel when turning steering wheel
Ref No US19096.2.0 en-GB
Issuer -
Partner 3US7510 Volvo Cars North America
Func Group 6419
Func Desc miscellaneous
Status Released
Status Date 2010-07-13
Issuer Date 2010-06-04
Reference VIDA, VSTG, RTJ 19989
Attachment
Vehicle Type
CSC
DTC
Text
CSC = Customer Symptom Code
DTC = Diagnostic Trouble Code
Note!
If using a printed copy of this Retailer Technical Journal, first check for the latest online version.
DESCRIPTION:
When turning the steering wheel, a scraping or creaking noise may be heard from behind the steering wheel. The contact reel may not be correctly fitted
to Steering Wheel Module (SWM), so that the knob on the contact reel will scrape against the SWM housing. See Photo 1 in the attachment.
PRODUCT MODIFICATION:
Plastic washers are fitted to the SWM to center the contact reel towards the steering column.
SERVICE:
Check that the contact reel is correctly fitted to the SWM. Loosen the screws for the SWM and try to center the SWM / contact reel to the steering
column. If symptom remains, replace the SWM using procedures in VIDA and RTJ 19989.
< PREV PAGE
NEXT PAGE >