< PREV PAGE
NEXT PAGE >
XC90 FWD L6-3.2L VIN 96 B6324S2 (2010)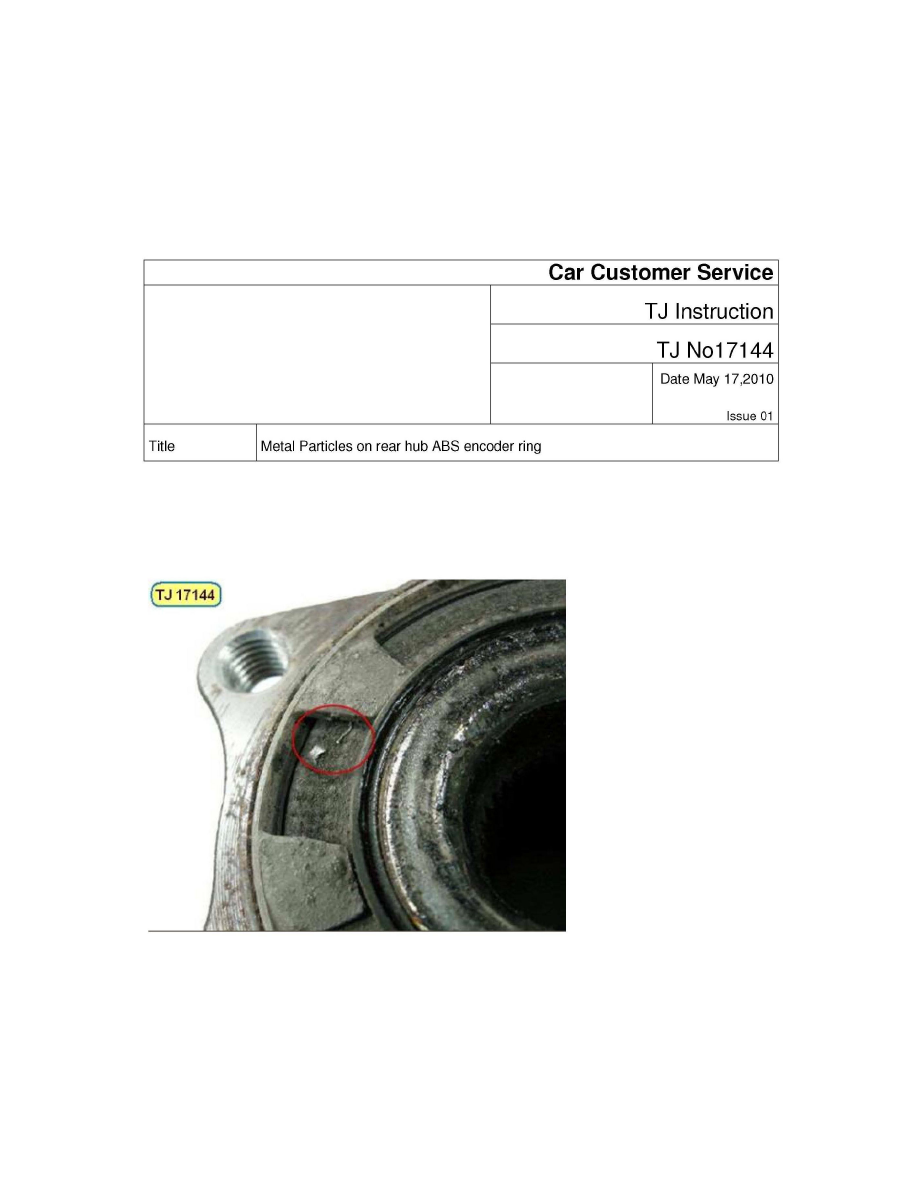 DESCRIPTION:
It may happen that metal particles get trapped on the magnetic ABS (Antilock Brake System) encoder ring (located on the rear wheel hub) which may
cause a "Brake service required" message in DIM (Driver Information Module). BCM (Brake Control Module) codes 0032 0042 C003607 or C003707
could be stored in the BCM. 
Analysis show that the metal particles may originate from factory and in some cases also from the road while driving.
SERVICE:
If any of these DTC's occur it may indicate a problem with the toothed wheel sensor or the rear hub.
First inspect the hub for any metal particles possibly trapped on the ABS encoder ring (Refer to picture in attachment).
If a metal particles are found do not replace the hub remove them from the hub and also inspect the encoder ring for possible damages.
* Note: 
Do not use a magnet to remove the metal particle since this could damage the encoder ring.
Reinstall and test drive the vehicle to verify repair before releasing it to customer.
VOLVO STANDARD TIMES GUIDE (VSTG) INFO:
< PREV PAGE
NEXT PAGE >