< PREV PAGE
NEXT PAGE >
XC90 FWD L6-3.2L VIN 96 B6324S2 (2010)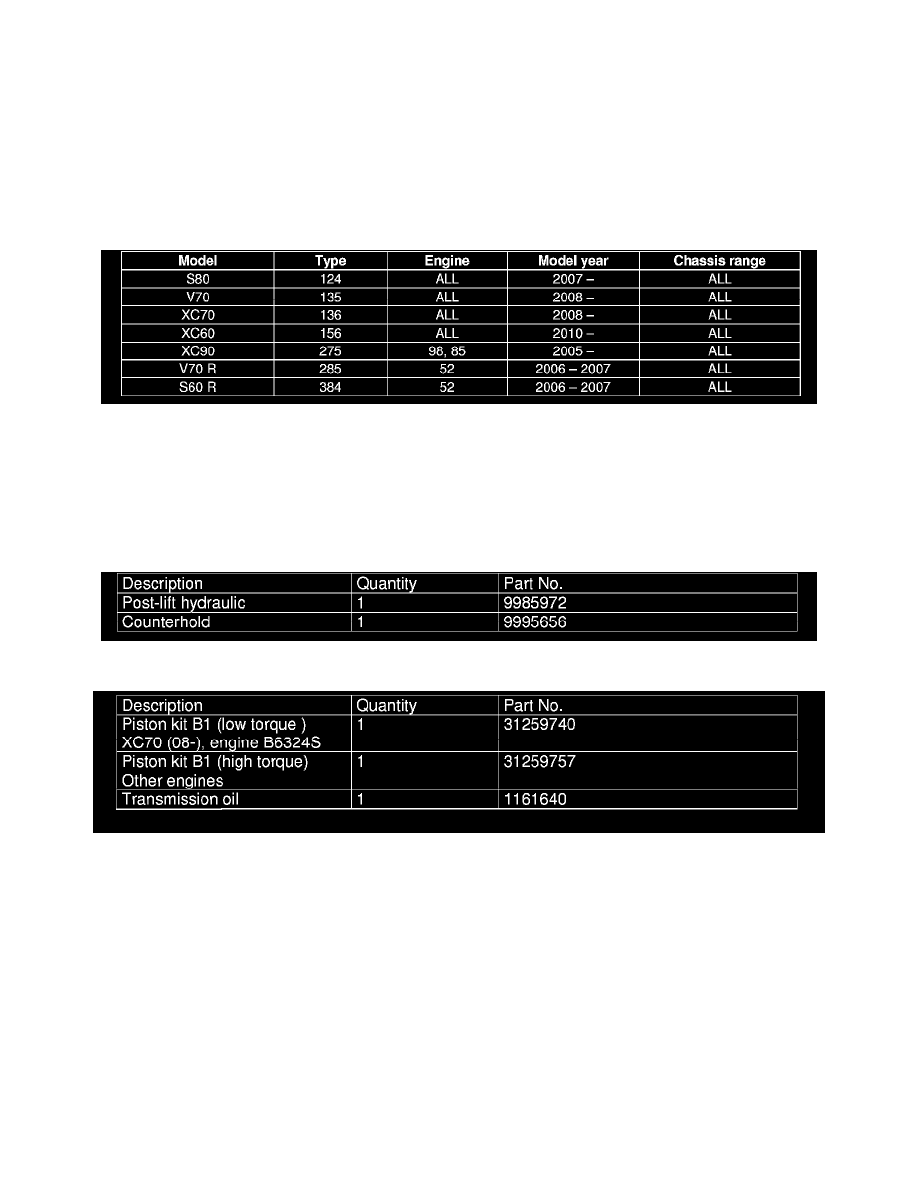 Band Apply Servo: All Technical Service Bulletins
A/T - Fluid Leaks From Servo Cover
Retailer Technical Journal 21096
AW TF80SC B1 Servo Cover, 
Automatic transmission fluid leak
Date 06-10-2009
Reference: VIDA
Note! If using a printed copy of this Retailer Technical Journal, first check for the latest online version.
AFFECTED VEHICLES:
DESCRIPTION:
If fault tracing for an automatic transmission fluid leak leads the tech to find that the B1 servo cover is leaking, the servo cover is now available
separately from the transmission.
Note! This only applies to vehicles with the 6-speed automatic AW TF8OSC transmission.
TOOLS:
MATERIALS:
SERVICE:
< PREV PAGE
NEXT PAGE >