< PREV PAGE
NEXT PAGE >
XC90 FWD L6-3.2L VIN 96 B6324S2 (2010)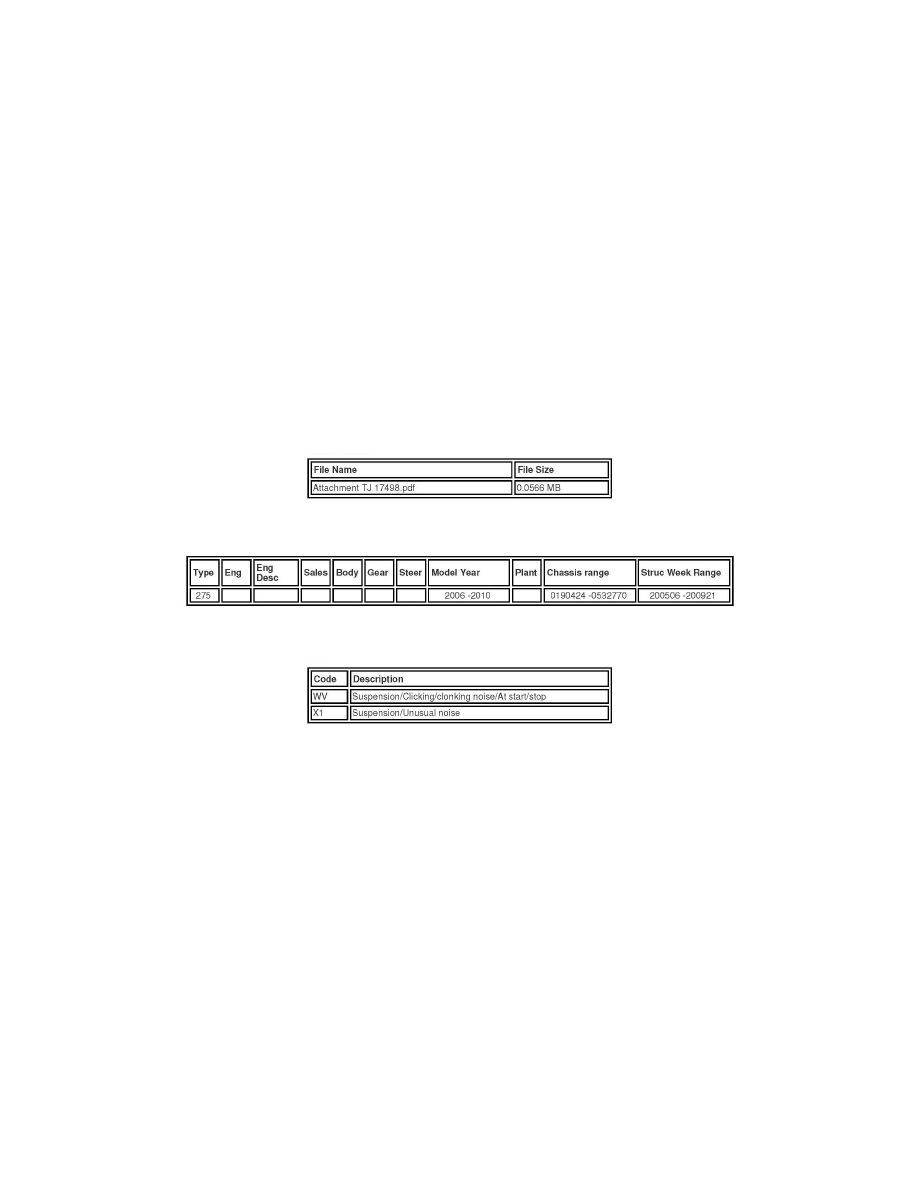 Control Arm Bushing: Customer Interest
Steering/Suspension - Front End Knock On Turns/Braking
TIE - Technical Journal
Title Front control arm bushings, Knocking noise while braking / turning at low speeds
Ref No US17498.7.3 en-GB
Issuer -
Partner 3 US 7510 Volvo Cars North America
Func Group 6122
Func Desc control arm; control arm stay
Status Released
Status Date 2010-04-26
Issue Date 2010-04-26
Reference VIDA, VSTG
Attachment
Vehicle Type
CSC
DTC
Text
CSC Customer Symptom Code
DTC Diagnostic Trouble Code
Note! 
If using a printed copy of this Retailer Technical Journal, first check for the latest online version.
NOTE! 
THIS DOCUMENT SUPERSEDES THE PREVIOUS RETAILER TECHNICAL JOURNAL 17498 DATED 11-30-2009. Additional fault tracing
has been added and the chassis range has been changed. PLEASE UPDATE YOUR FILES.
DESCRIPTION:
When diagnosing a single knock from the front suspension that occurs when the driver brakes and turns at low speeds attention should be paid to the rear
bushing in the front control arm where it connects to the front subframe.
PRODUCT MODIFICATION:
< PREV PAGE
NEXT PAGE >