< PREV PAGE
NEXT PAGE >
XC90 FWD L6-3.2L VIN 96 B6324S2 (2010)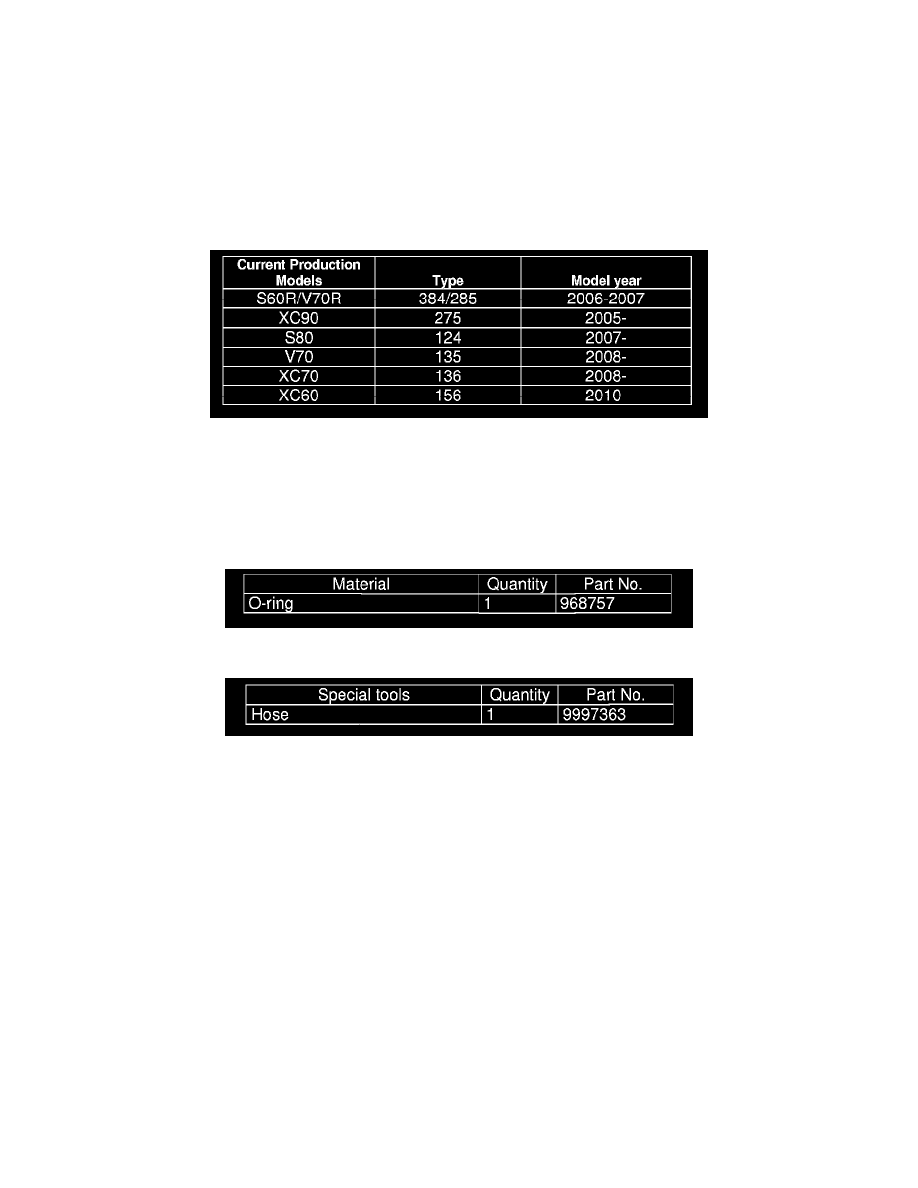 Fluid - A/T: Technical Service Bulletins
A/T - TF80 Fluid Changing Procedure
Retailer Technical Journal 20145
TF80 transmission fluid, changing
Date 12-05-08
Reference: VIDA
Note! If using a printed copy of this Retailer Technical Journal, first check for the latest online version.
AFFECTED VEHICLES:
DESCRIPTION:
The service procedure in VIDA regarding changing transmission fluid for the TF-80SC, TF80SC AWD 6-speed automatic transmissions has been
updated. The updated service procedure will be included in the VIDA 2009A release. Note: The transmission fluid does not normally need changing!
ALWAYS refer to VIDA for Service Programs!
MATERIAL:
TOOLS:
SERVICE:
1. Note! Some variation in the illustrations may occur, but the essential information is correct.
2. Follow the method in VIDA for changing transmission fluid except the step for connecting the hose, according to: Removal, replacement and
installation Power transmission Transmission Automatic, transmission (hydro-mechanical) 
Connect the hose according to steps 3-6.
< PREV PAGE
NEXT PAGE >