< PREV PAGE
NEXT PAGE >
XC90 FWD L6-3.2L VIN 96 B6324S2 (2010)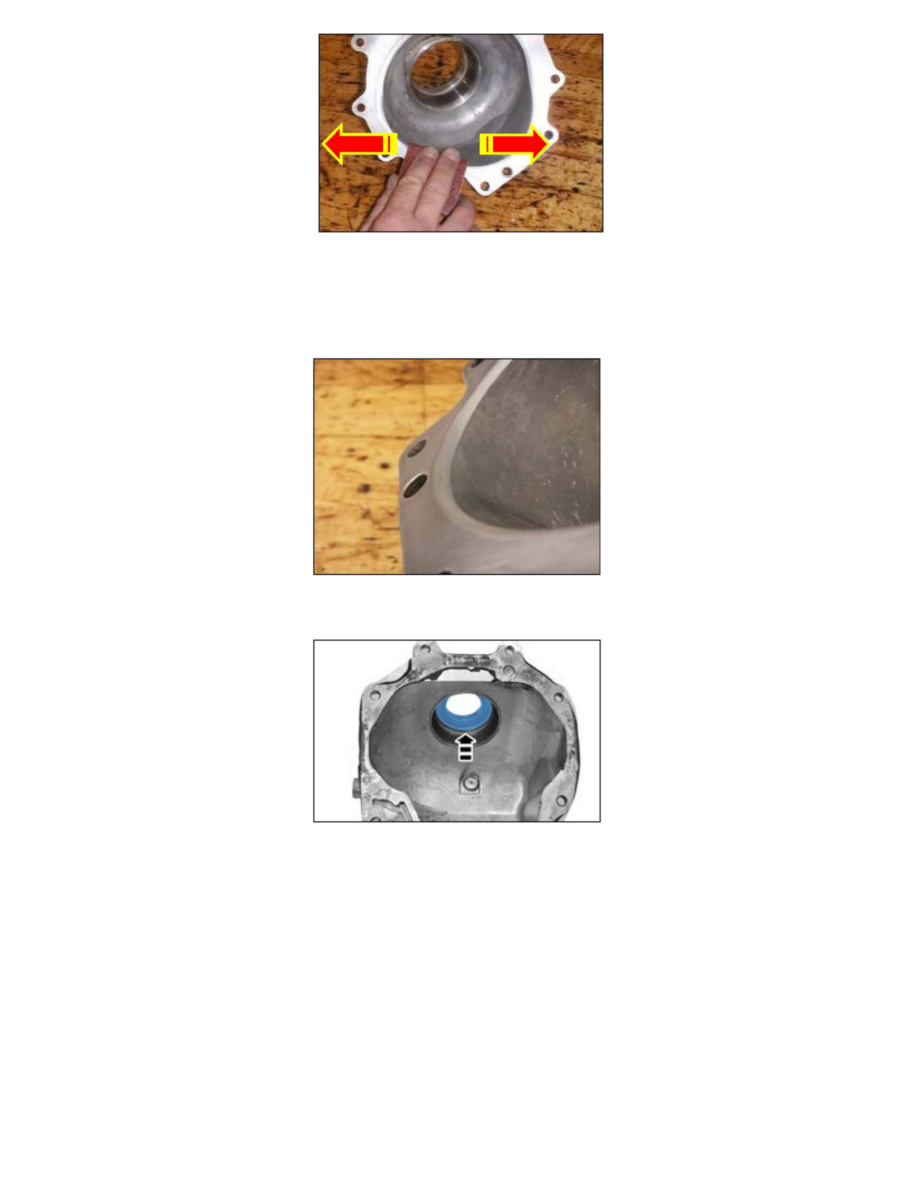 After filing, polish the chamfer using a fine emery cloth so that scoring in the chamfer goes along the chamfered edge.
Note!
Use the emery cloth radially, along the flange just as the arrows indicate.
The finished product should look like this.
13. Remove the seal.
Warning!
Use protective eyewear.
Clean the cover and blow clean using compressed air.
Note!
Ensure that there are no metal filings in the cover.
S40/V50 only: Install the bleed nipple and filter.
< PREV PAGE
NEXT PAGE >