< PREV PAGE
NEXT PAGE >
XC90 FWD L6-3.2L VIN 96 B6324S2 (2010)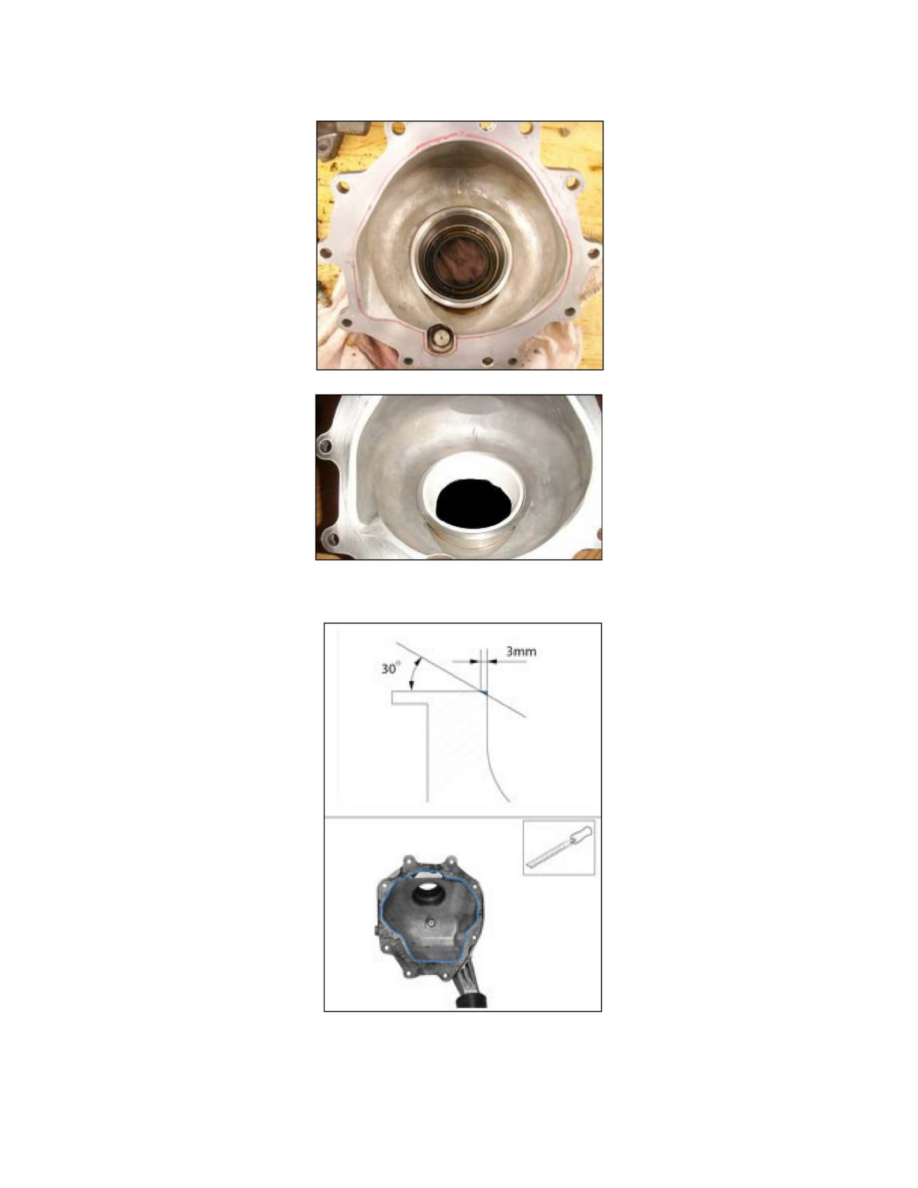 Note!
General illustrations were used for steps 10, 11, and 12, but the method is the same.
11. Caution! Care must be taken to avoid damage to the bearing race while filing. A coffee cup can be used to cover the bearing race.
12. File off the inner edge of the cover as illustrated, approx. 3 mm (approx 1/8").
< PREV PAGE
NEXT PAGE >