< PREV PAGE
NEXT PAGE >
XC90 FWD L6-3.2L VIN 96 B6324S2 (2010)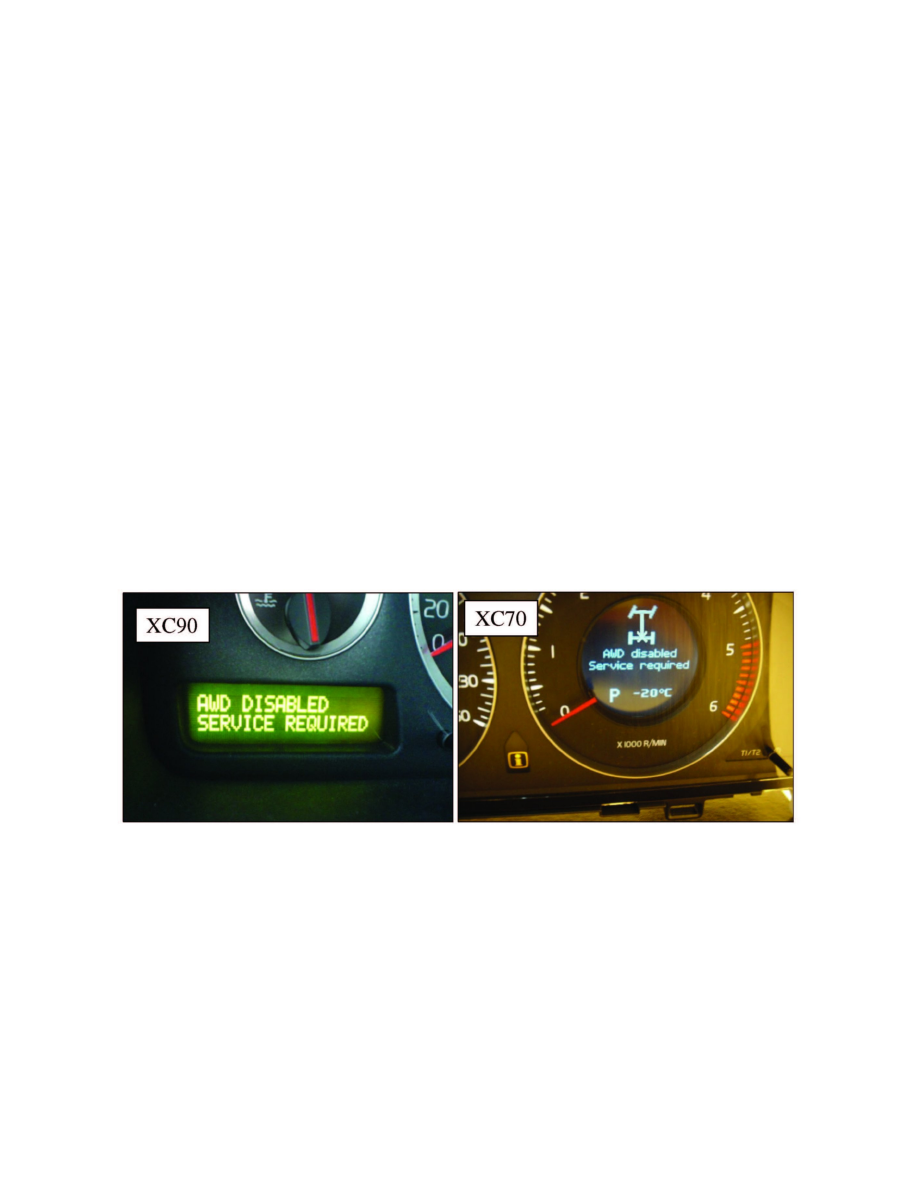 Four Wheel Drive Indicator Lamp: Technical Service Bulletins
Instruments - 'AWD Disabled' Message Information
NO: 46-12
DATE: 12-18-2007
MODEL: 
XC90, XC70
M.YEAR:
2008 and up
CHASSIS: 
XC90: 456767-> XC70: 019391->
SUBJECT: 
AWD Disabled Message in DIM
REFERENCE: 
VIDA
Note!
If using a printed version of this TNN, first check for the latest online version.
Note!
This TNN was created for information only. 
Description
A running production change has enabled a message in the DIM (Driver Information Module) to notify the driver if the AWD (All Wheel Drive) system
becomes permanently disabled. This change has been introduced into production at the above chassis numbers.
The message will look similar to the photos shown.
Service
This is solely a production change for the vehicles and chassis numbers listed in the header.
There is not a service software available to enable this message in any vehicle.
< PREV PAGE
NEXT PAGE >