Replacing the Brake Fluid (Using a Bleeding Unit)|Page 4652 >
< Replacing the Brake Fluid (Using a Bleeding Unit)|Page 4650
XC90 FWD L6-3.2L VIN 98 B6324S (2007)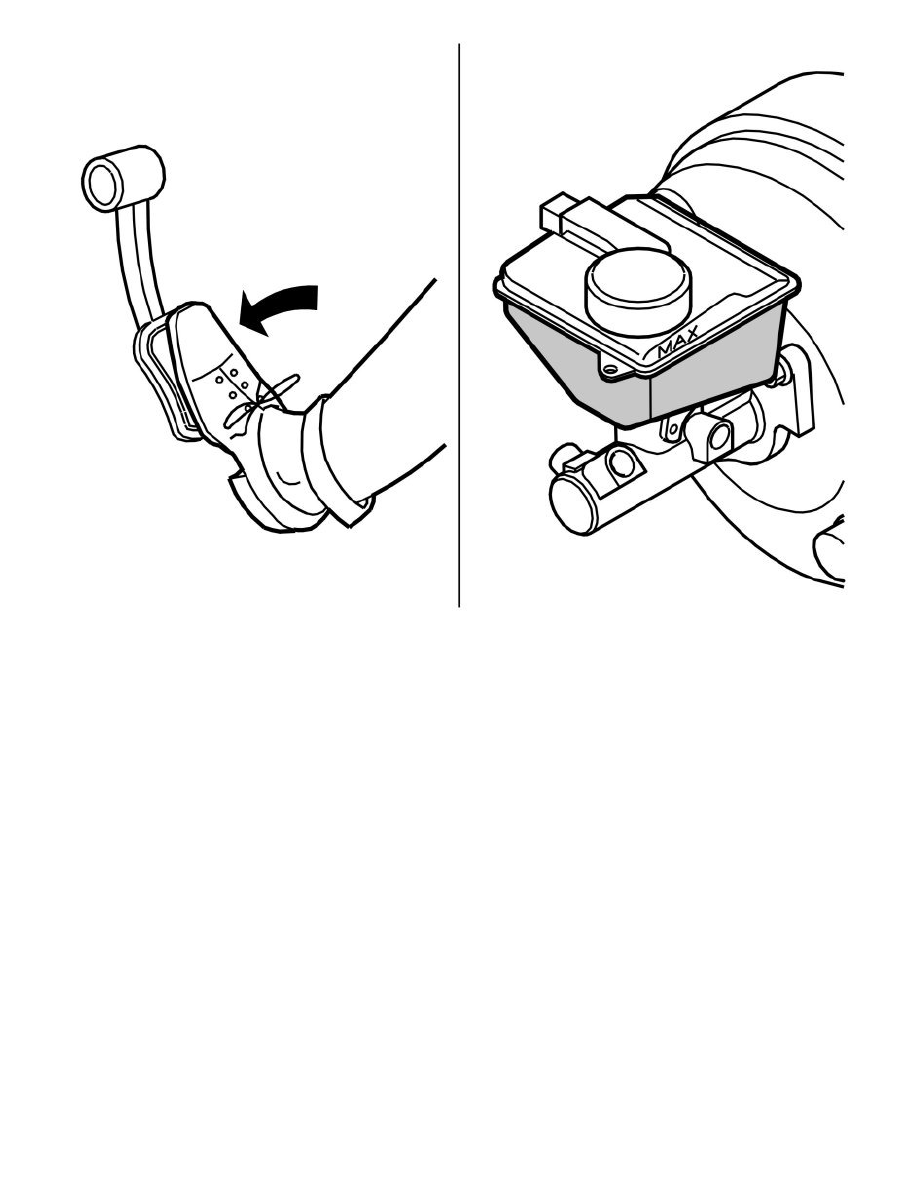 Note! Depress the brake pedal repeatedly until the brake pistons are in the normal position.
Check the brake fluid level. Install the cover.
Wash off any spilled brake fluid. Use warm water and car shampoo.
Install the wheel
See Installing wheels See: Wheels and Tires/Wheels/Service and Repair.
Preparations for replacement, rear
Take out:
-
a collecting bottle and hose to collect brake fluid in
-
a large pipe wrench
-
a jimmy
-
the bleeding unit.
Connect the bleeding unit
See Bleeding the rear brake system (with bleeding unit) See: Brake Bleeding/Service and Repair/Bleeding the Rear Brake System (With Bleeding Unit).
Raise the car
Remove the rear brake caliper
See See: Brakes and Traction Control/Disc Brake System/Brake Caliper/Service and Repair/Brake Calipers Rear, Replacing
Note! Do not remove the outer brake pad from the brake caliper. It is bonded to the caliper.
Press the piston into the brake caliper
Replacing the Brake Fluid (Using a Bleeding Unit)|Page 4652 >
< Replacing the Brake Fluid (Using a Bleeding Unit)|Page 4650