Computers/Controls -Intermittent No Start And DTC's|Page 91 >
< Computers/Controls - CAN Error Frame Finder Info.|Page 86
XC90 FWD L6-3.2L VIN 98 B6324S (2007)
TJ21713
May
10
Computers/Controls -Intermittent No Start And DTC's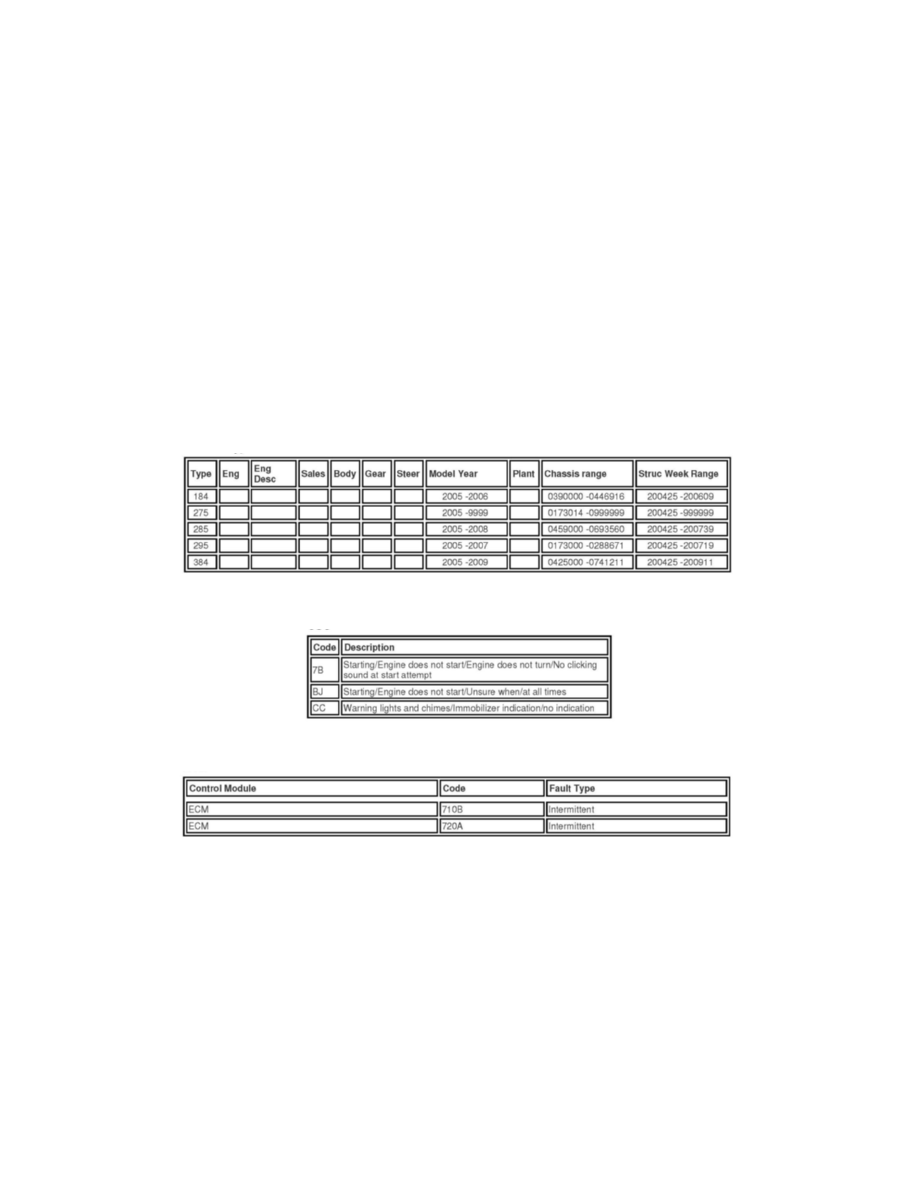 Central Control Module: All Technical Service Bulletins
Computers/Controls -Intermittent No Start And DTC's
TIE - Technical Journal
Title: Intermittent no start, immobilizer message in DIM
Ref No: US21713.4.0 en-GB
Issuer: -
Partner: 3 US 7510 Volvo Cars North America
Func Group; 3729
Func Desc miscellaneous
Status Released
Status date: 2010-05-12
Issue Date: 2010-05-07
Reference: 
Attachment
Vehicle Type
CSC
DTC
Text
CSC = Customer Symptom Code
DTC = Diagnostic Trouble Code
DESCRIPTION:
The engine may not start on the first start attempt and immobilizer message is displayed in the DIM (Driver Information Module).
The engine will always start after a couple of attempts.
PRODUCT MODIFICATION:
New CEM (Central Electronic Module) software
SERVICE:
Perform CEM upgrade software part number: 30677017.
TJ21713
May
10
Computers/Controls -Intermittent No Start And DTC's
Computers/Controls -Intermittent No Start And DTC's|Page 91 >
< Computers/Controls - CAN Error Frame Finder Info.|Page 86