Instruments - Fuel Gauge Reads '0' With Fuel In Tank|Page 50 >
< Computers/Controls -Intermittent No Start And DTC's|Page 45
XC90 FWD L6-3.2L VIN 98 B6324S (2007)
TJ22294
Feb
10
Instruments - Fuel Gauge Reads '0' With Fuel In Tank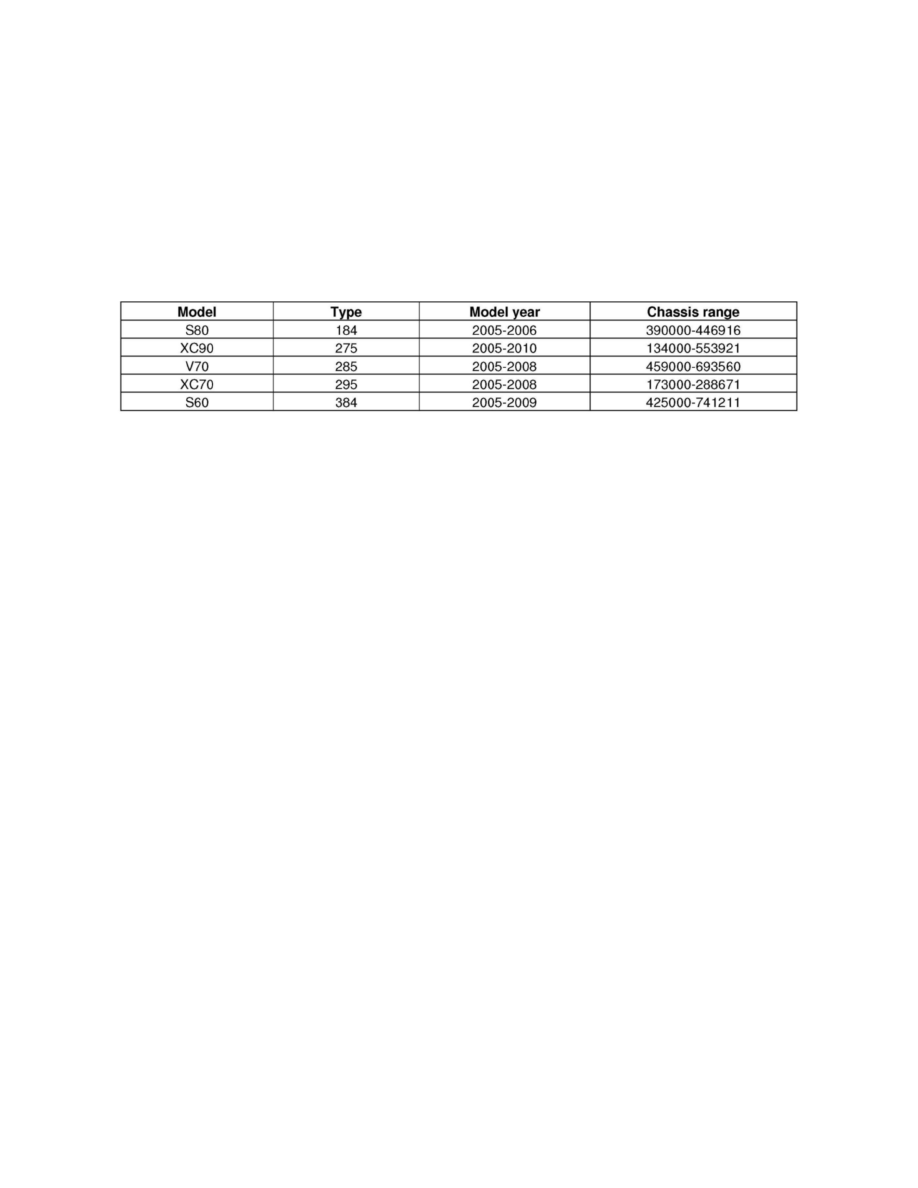 Central Control Module: Customer Interest
Instruments - Fuel Gauge Reads '0' With Fuel In Tank
Retailer Technical Journal 22294
Fuel level shows 0 even with fuel in tank
Date 02-03-2010
Reference:
VIDA DTC information
Note!
If using a printed copy of this Retailer Technical Journal, first check for the latest online version.
AFFECTED VEHICLES
DESCRIPTION:
The fuel gauge may intermittently show 0 in the DIM (Drivers Information Module). Customers may also report that the fuel level will show correctly
after a key cycle. The following DTCs (Diagnostic Trouble Codes) will be set with an intermittent status: 
DIM 0001 Driving distance. Incorrect value 
CEM 4A31 Ejector sensor. Faulty signal (ejector side) Only posted on cars with 2 sensors. 
CEM 4A35 Fuel level sensor. Faulty signal (pump side)
PRODUCT MODIFICATION: The root cause has been found within the CEM (Central Electronics Module) software. The CEM looses the distance
information for 0.2 seconds and then goes back to its correct value. DTC CEM-4A35 and/or 4A31 will be set as a result of the CEM not being able to
see the fuel level drop during a set distance. This will cause CEM to send out a low quality value for the fuel level signal that the DIM cannot interpret.
New CEM software has been introduced for service and production for all affected vehicles at the chassis end limits above.
TJ22294
Feb
10
Instruments - Fuel Gauge Reads '0' With Fuel In Tank
Instruments - Fuel Gauge Reads '0' With Fuel In Tank|Page 50 >
< Computers/Controls -Intermittent No Start And DTC's|Page 45