Navigation System - MMM Region Change Procedure|Page 348 >
< Navigation System/MMI(R) - 'Please Insert Disc' Message|Page 343
XC90 FWD L6-3.2L VIN 98 B6324S (2007)
TJ13957
Oct
10
Navigation System - MMM Region Change Procedure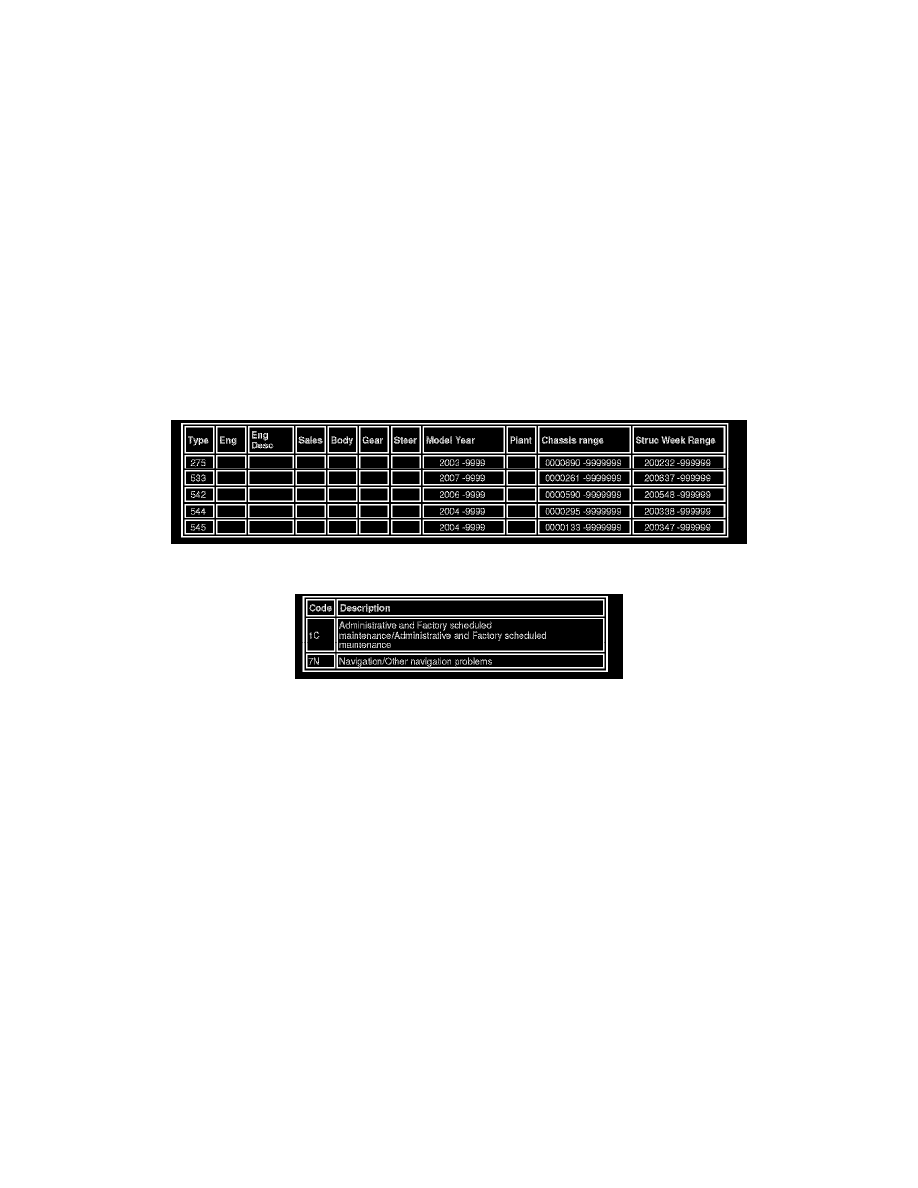 Navigation Module: All Technical Service Bulletins
Navigation System - MMM Region Change Procedure
Title MMM, Multi Media Module, (RTI), change regions US < . EU
Ref No US13957.8.4 en-GB
Issuer -
Partner 3 US 7510 Volvo Cars North America
Func Group 3972
Func Desc road navigation
Status Released
Status Date 2010-10-27
Issue Date 2010-10-27
Reference
Attachment
Vehicle Type
CSC
DTC
Text
CSC = Customer symptom code
THIS DOCUMENT SUPERSEDEAS THE PREVIOUS ONE DATED 10-08-2010. CHANGES TO THIS DOCUMENT ARE: SP NUMBER FOR EU
> US C30, S40, V50, AND C70 HAS BEEN CORRECTED.
DESCRIPTION
If a US-Spec car is used in Europe, a change is needed in the car configuration file to get the RTI system to work correctly.
If the "RTI Application EU" software is not downloaded into a US-Spec car, the complete Infotainment system (Radio, CD, RTI etc.) will not work any
more.
Use the software products mentioned under SERVICE 1-2 to get the required changes done.
NOTE 1
XC90 from MY 2007, C30, S40, V50, and C70 from MY 2008 has a hard disc drive (HDD) based MMI system called MMI+. A MMI+ has one set of
maps on the HDD when leaving the factory, and that map is depending on the vehicle configuration. This means that a US_Spec car will only has the US
map -and a EU-Spec car only has the EU map from the factory.
If a car is ordered with US specification, and that car shell be used in Europe, there is no possibility to use road navigation, as  the MMI+ only contains
TJ13957
Oct
10
Navigation System - MMM Region Change Procedure
Navigation System - MMM Region Change Procedure|Page 348 >
< Navigation System/MMI(R) - 'Please Insert Disc' Message|Page 343