Diagram Information and Instructions|Page 1316 >
< Diagram Information and Instructions|Page 1314
XC90 FWD L6-3.2L VIN 98 B6324S (2007)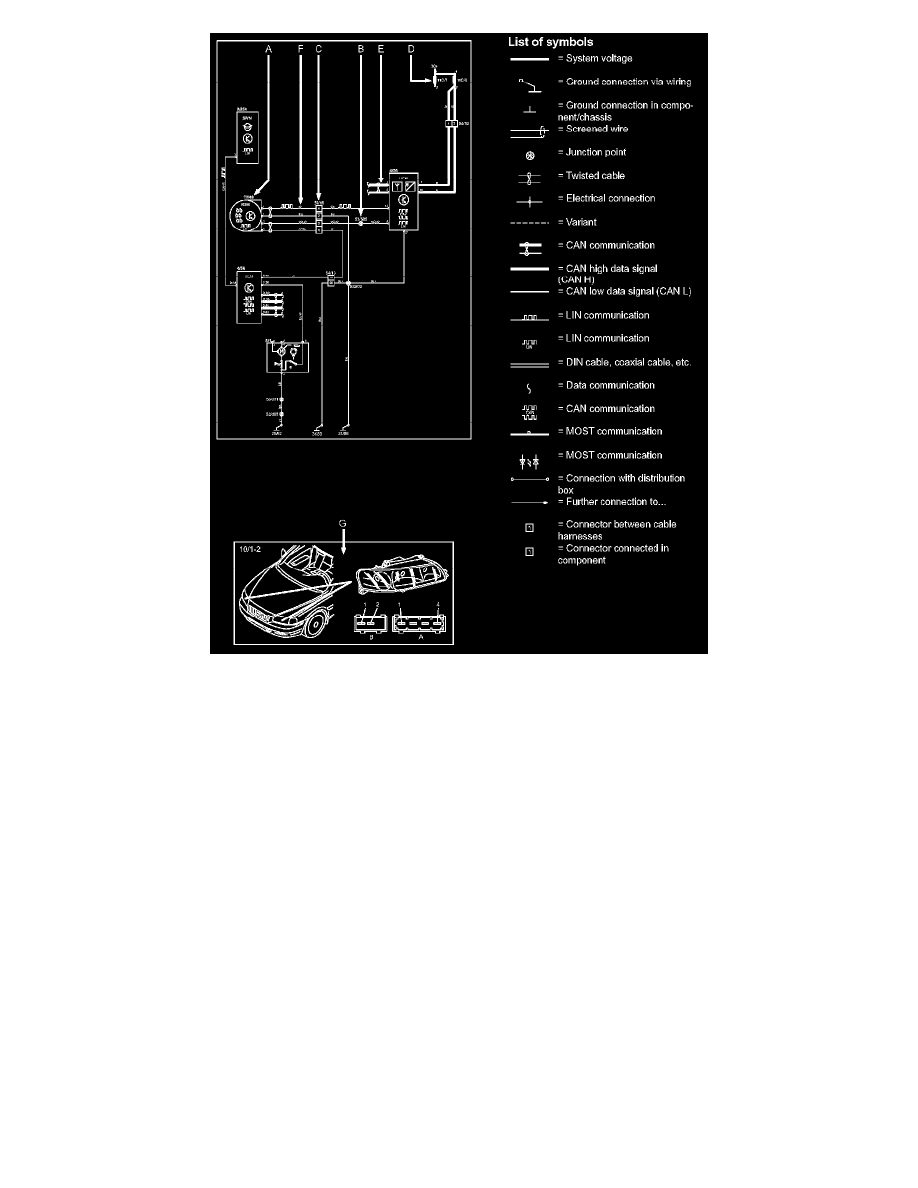 The descriptions below apply in general to all wiring diagram, although not all sections are necessarily contained here.
A. Component designation
Every component has a component designation that consists of two parts.
The first part is a type number that describes the type of component in question, for example 3/xx.
The second part of the designation is a serial number, for example x/2.
Combined these give a component designation, for example 3/2.
The list of components, where, with the help of the component designation, you can read off the name of the component, for example, 3/2 = light switch.
List of type numbers
The list shows which type of component that respective type numbers refer to, for example, 3/x = switch, 6/x = electric motor, etc.
1
Battery 
2
Relay 
3
Switch 
4
Control module 
5
Driver Information Module 
6
Electric motor 
7
Sensor 
8
Actuator 
9
Heating element 
10
Light 
Diagram Information and Instructions|Page 1316 >
< Diagram Information and Instructions|Page 1314